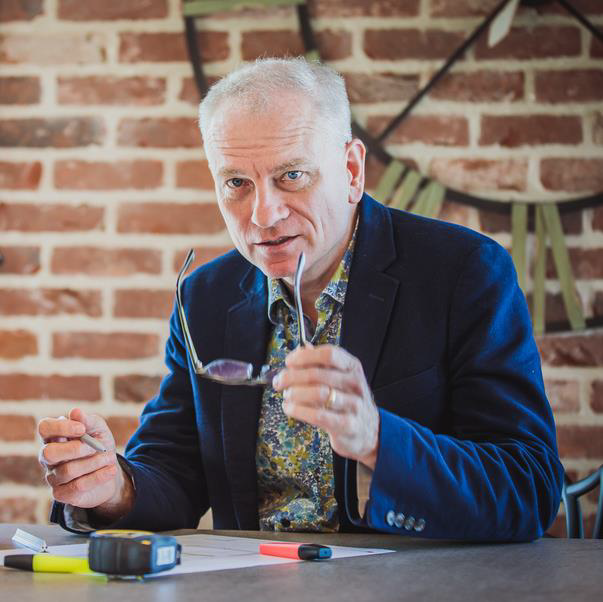 Virtual Kitchen Design Talks – with The Myers Touch
This is a virtual, monthly event held via Zoom on a Wednesday evening at 7.30pm.
Live from our award-winning showroom, if you're considering a new kitchen, this is the ideal place to start.
For tickets and more information
click here
Our Premier Launch event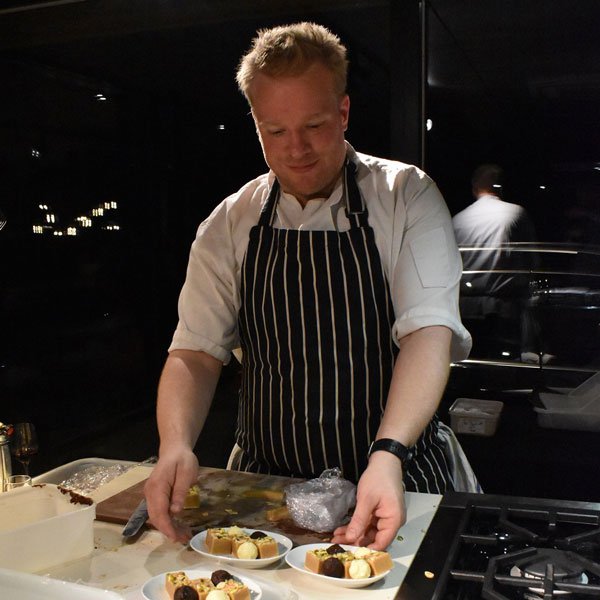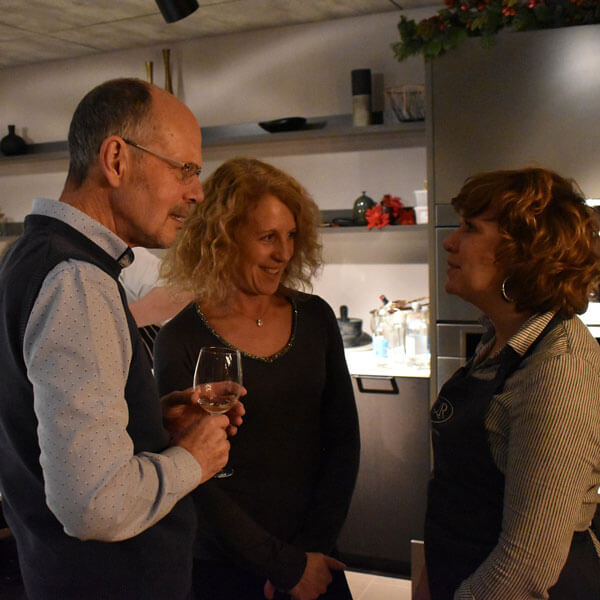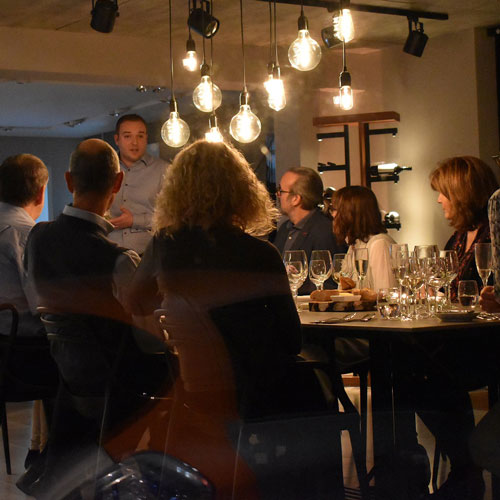 Following expansion to the showroom earlier this year, The Myers Touch unveiled their Dining Club on 29th November as an exclusive dining experience for the discerning guest in a unique and intimate setting.
The Myers Touch, Director and Interior Designer, Helena Myers, said "We are very excited to have The Dining Club underway. On this occasion guests enjoyed a 4 course meal created by Alan Haughie, Michelin Award winning head chef of McCrimmon & Reid with accompanying wines served by Sommelier, Tom Whitehouse from The Oxford Wine Company. It was wonderful to host this long awaited event and to receive some magnificent feedback from our guests on the food, wine and whole experience."
Guest, Adrian Rose from Ringwood, Hampshire said "I thoroughly enjoyed the evening. The quality of the food was excellent and certainly as good as I have eaten in any Michelin restaurant". Andrew Hartwell of Hook, Hampshire said "The setting was unique and the food was exceptional. Superbly presented and very tasty. All the wines that accompanied each course worked, with the dessert wine for us being the star with the champagne a close second! I feel that the night went very well it's almost as if the whole experience happened in a home, also being able to view and explore the great designs close up worked up the appetite!"
Helena continues "The next day we received an email from someone who had driven by during the course of the evening and wanted to join our Dining Club saying "A foodie who gets jealous when she drives past!" – this is exactly the atmosphere we want to create."
We will be releasing more information soon on our Dining Club dates planned for 2017. If you would like to receive more information on future events, please register your name by filling the form above.