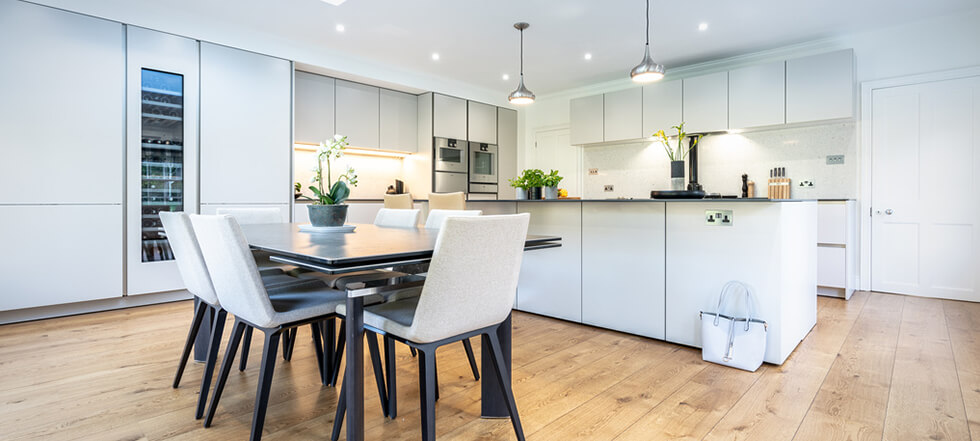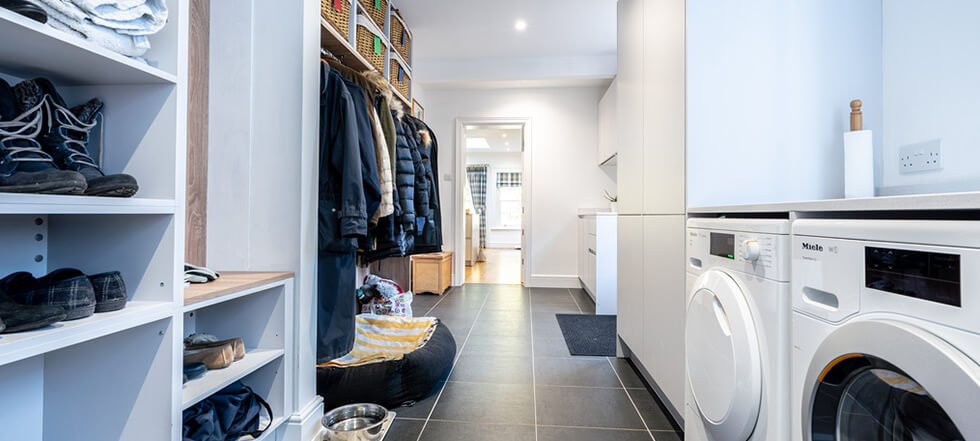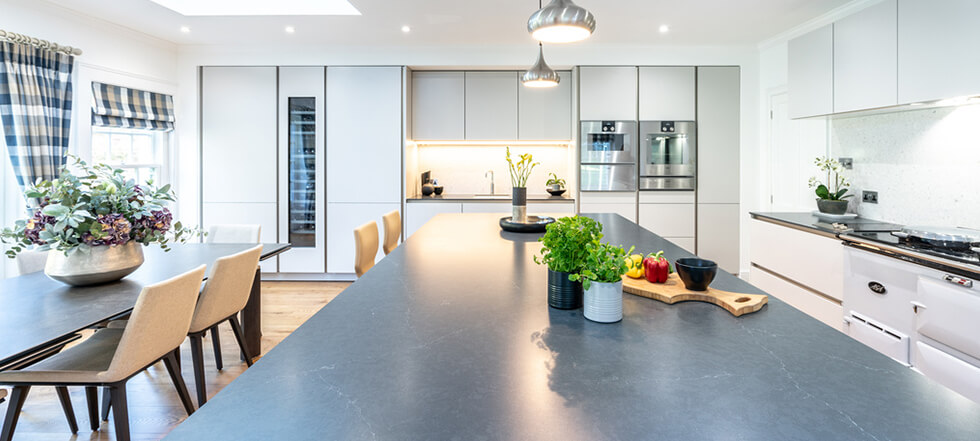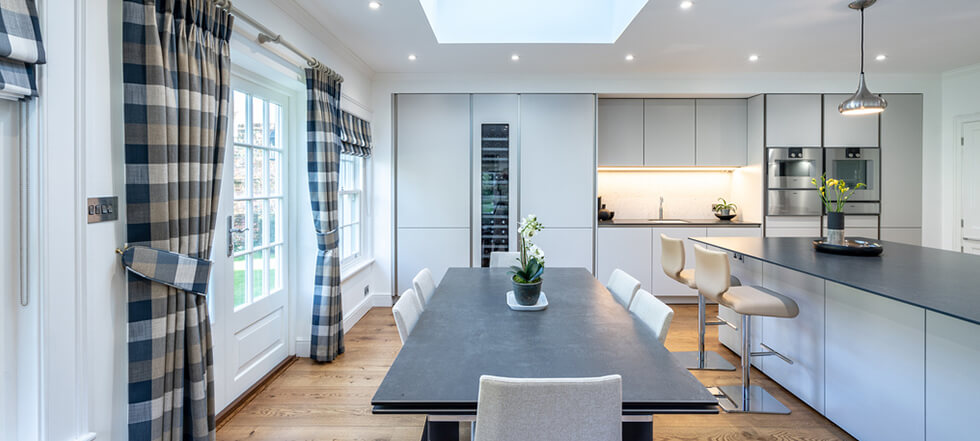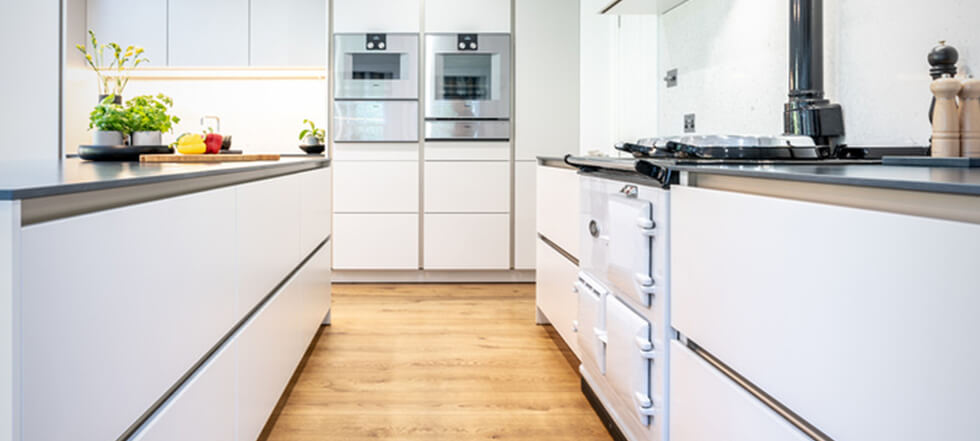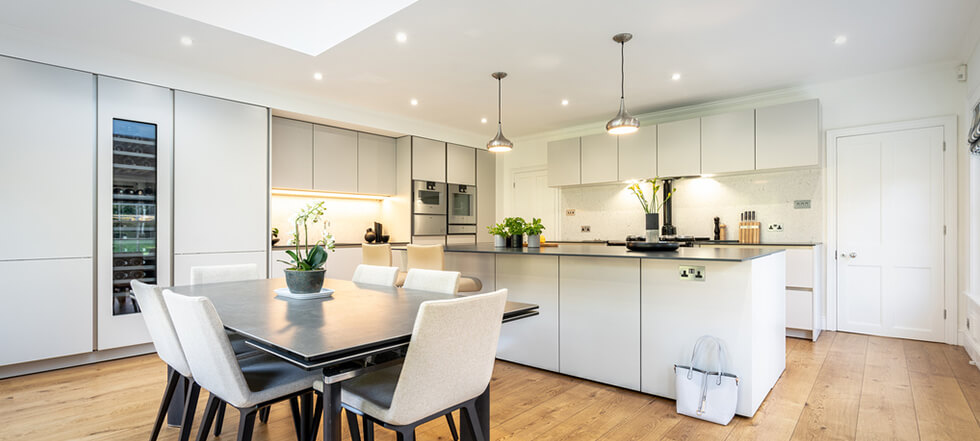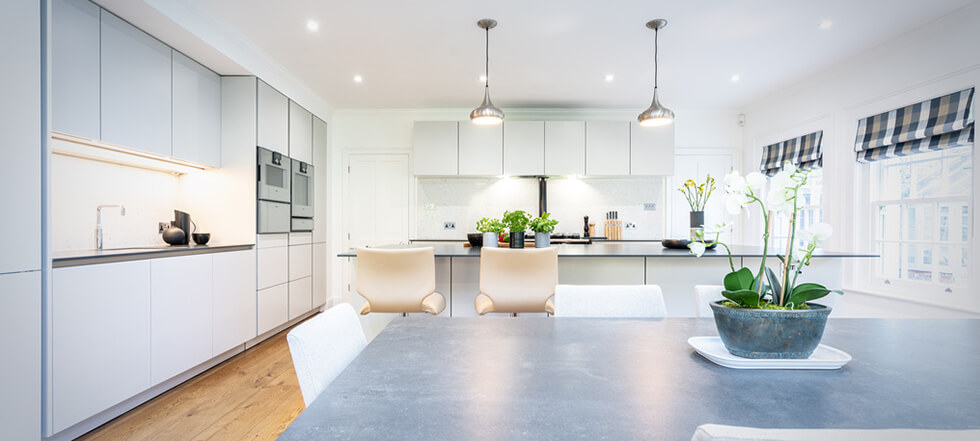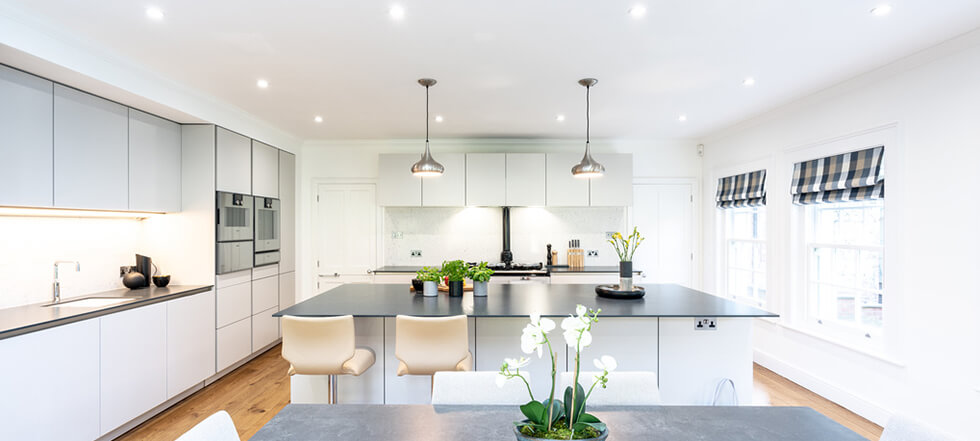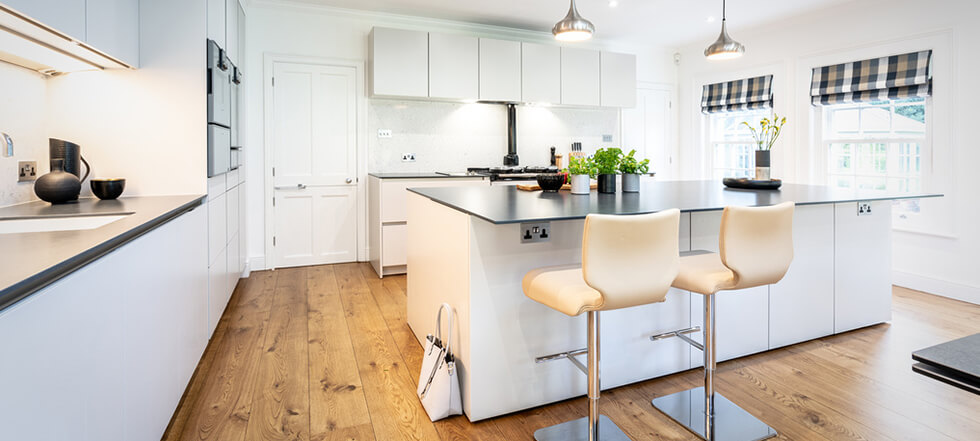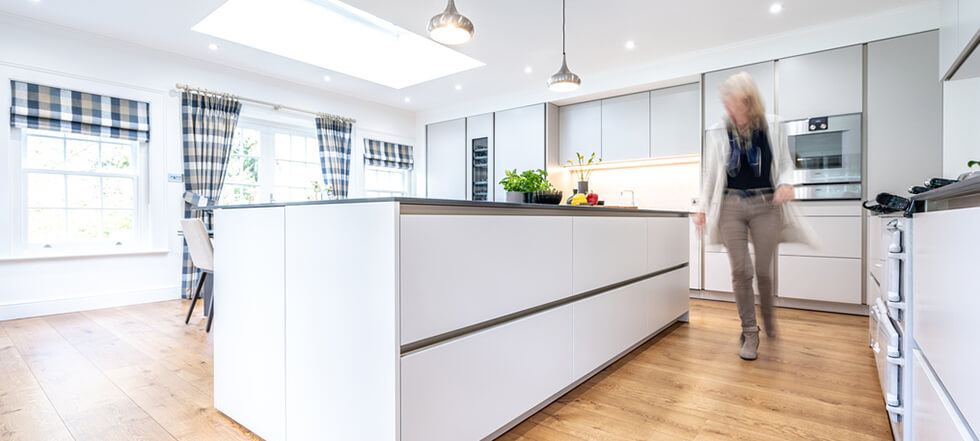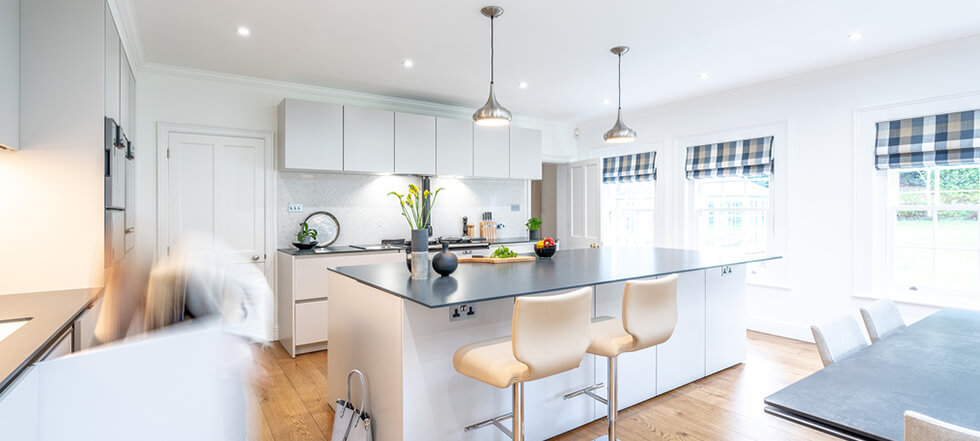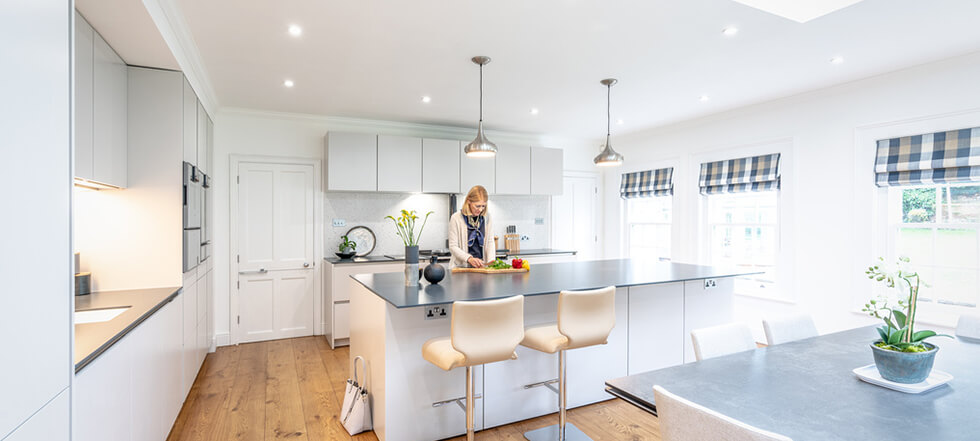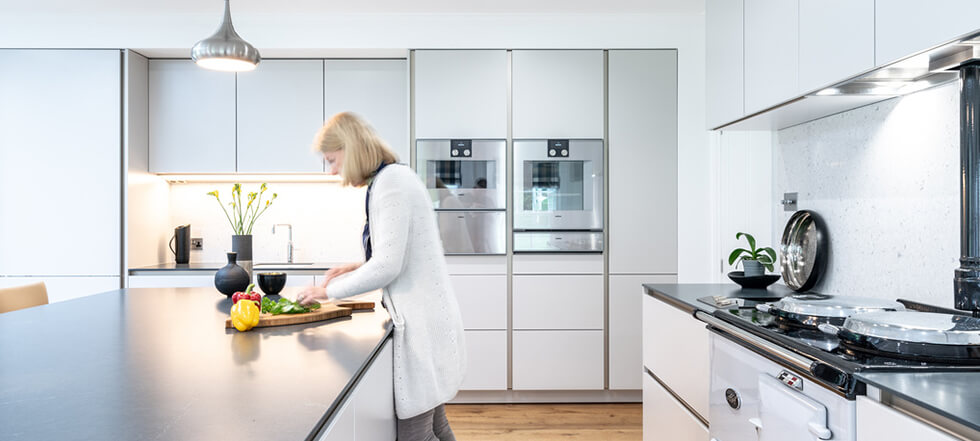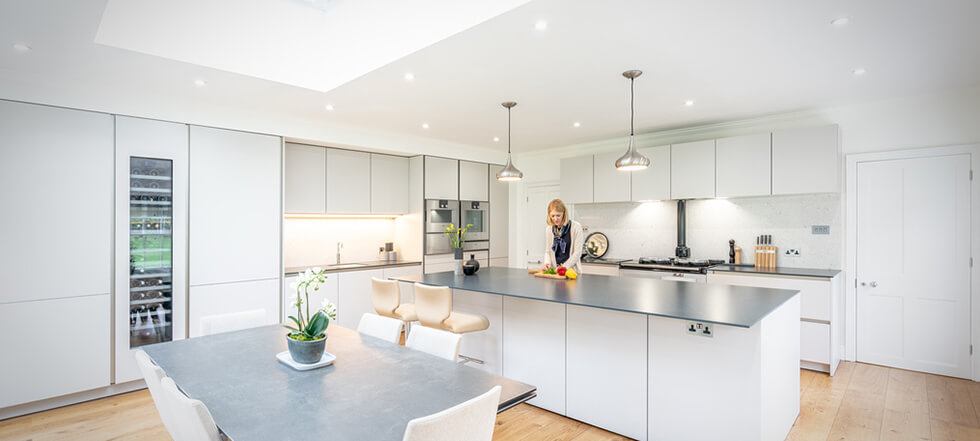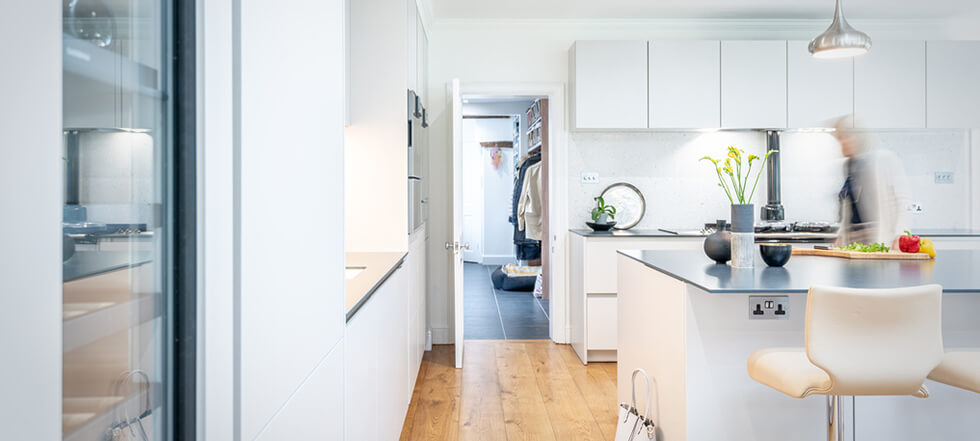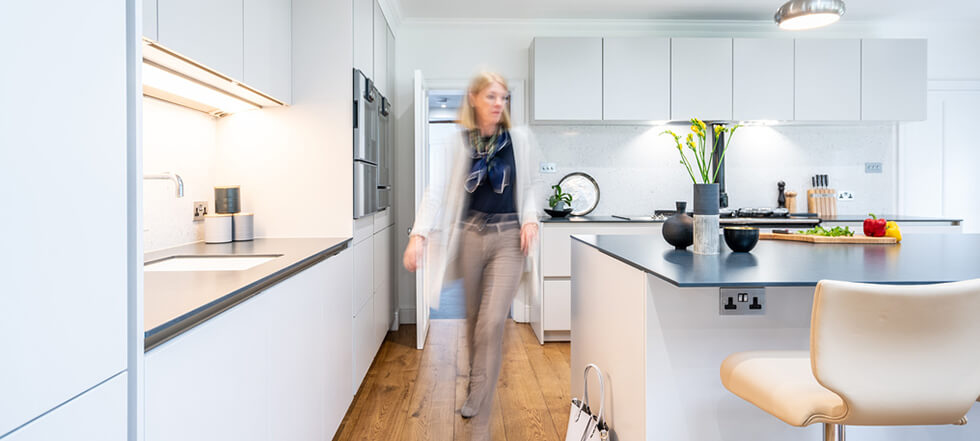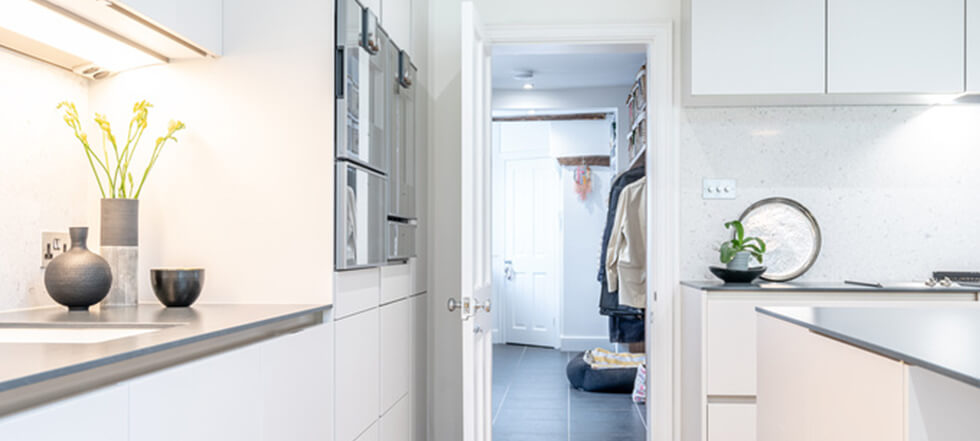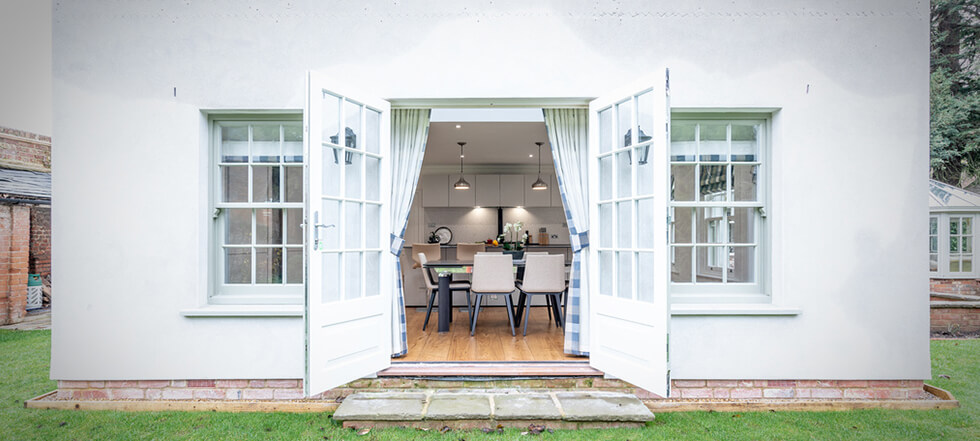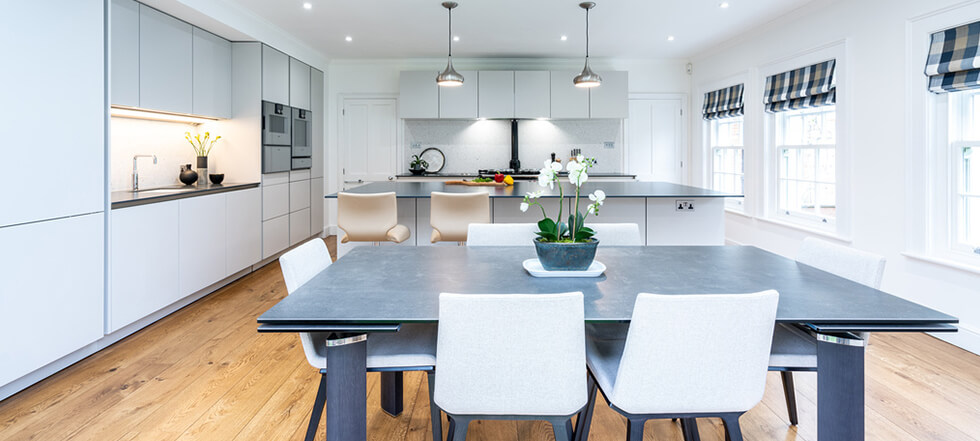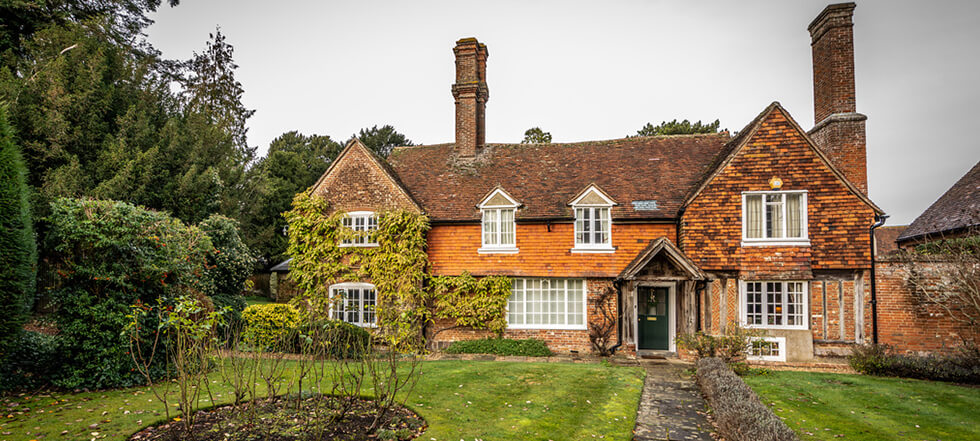 Brief
The clients for this beautiful project expressed the wish for their new room to be a clutter-free entertaining space with plenty of work top space and a breakfast bar area at which a cup of coffee could be enjoyed. In order to create a wow they requested the use of minimalistic finishes and state of the art Gaggenau appliances. They also wanted to keep their existing Aga and have a tea & coffee making station nearby.
Challenge
The extension was needed in order to house a large kitchen-living space and provide space for a utility/boot room. We quickly realised the best solution was to relocate the Aga from the original part of the house, but to minimise disruption we proposed turning it around to locate it facing outwards into the new extension. We then suggested the utility / boot room be located behind it, back in the original part of house, forming a huge hidden area in which to hide all the messy stuff.
Outcome
The clean, crisp and simplistic finishes are just as the client wished! The furniture comprises SieMatic's elegant Sterling Grey units paired with darker Dekton worktops and offers timeless appeal. Gaggenau appliances were used throughout for cooking and refrigeration, and a small induction hob was located next to the Aga for use in the summer months when the Aga is out of use.
Their new kitchen-dining space gives them the sense of a fresh new start and is the perfect place to socialise with friends & family whilst delighting in the views out to their beautiful walled garden.
Our Clients had this to say:
The Myers Touch did an excellent job from design to installation. The follow up was also very thorough. Enjoyed working with them

Mr McDonagh