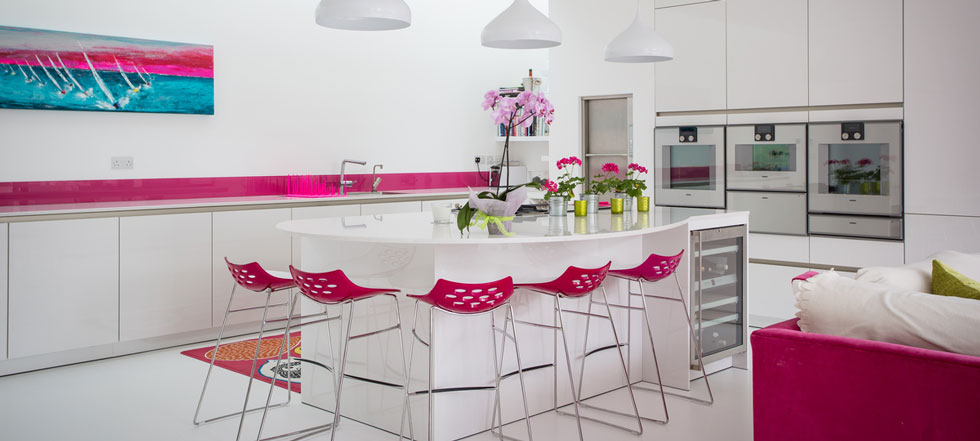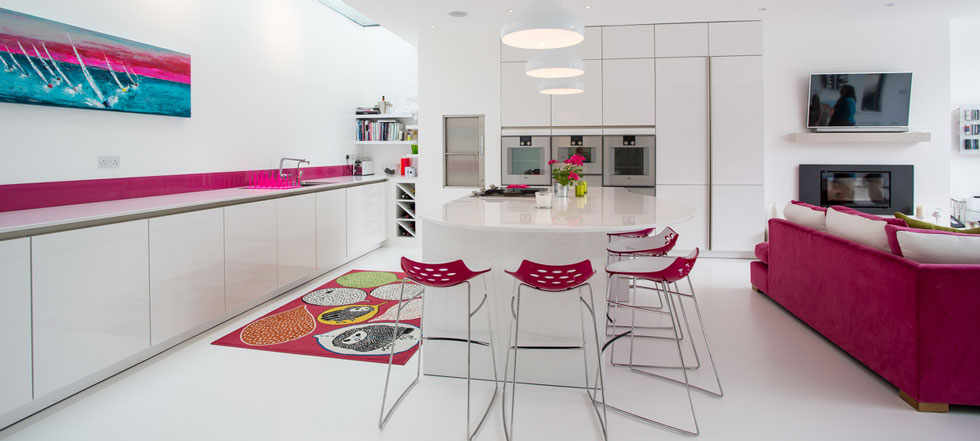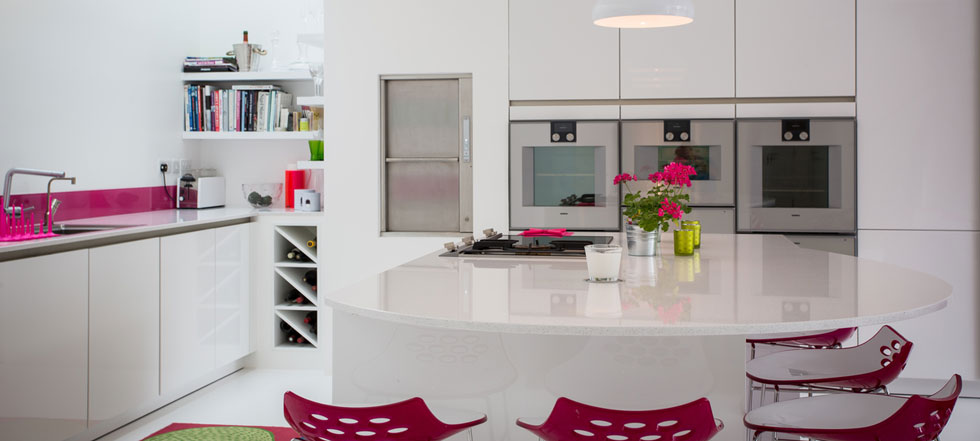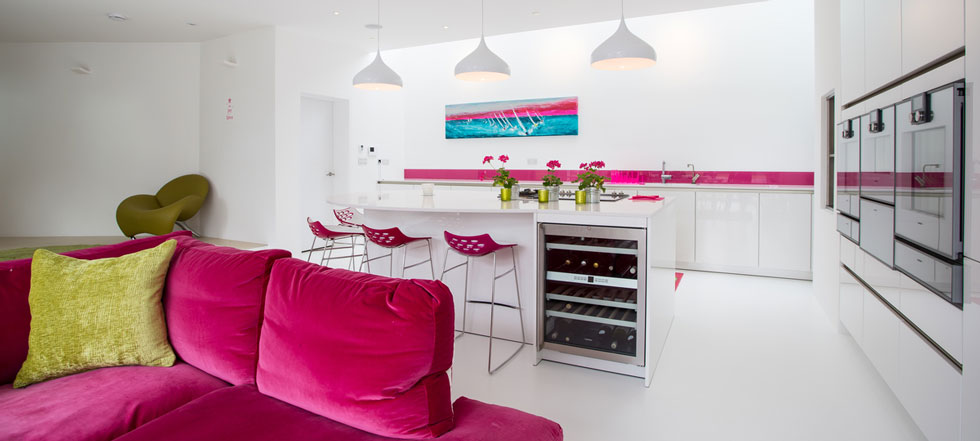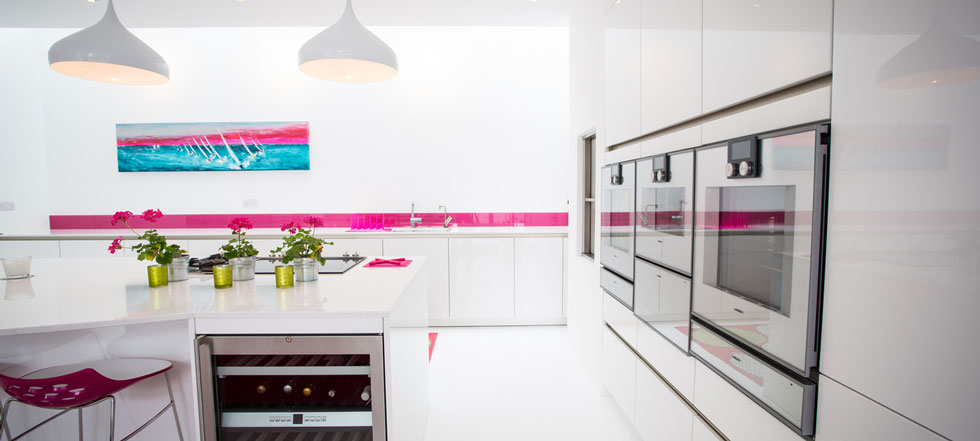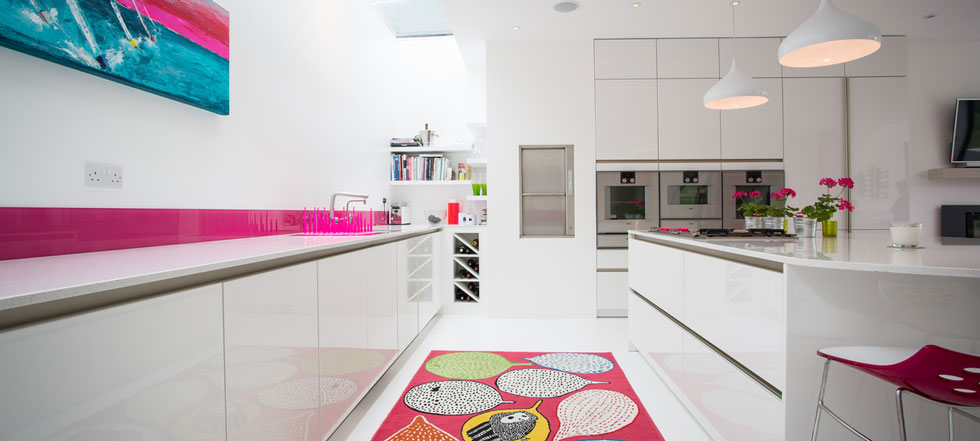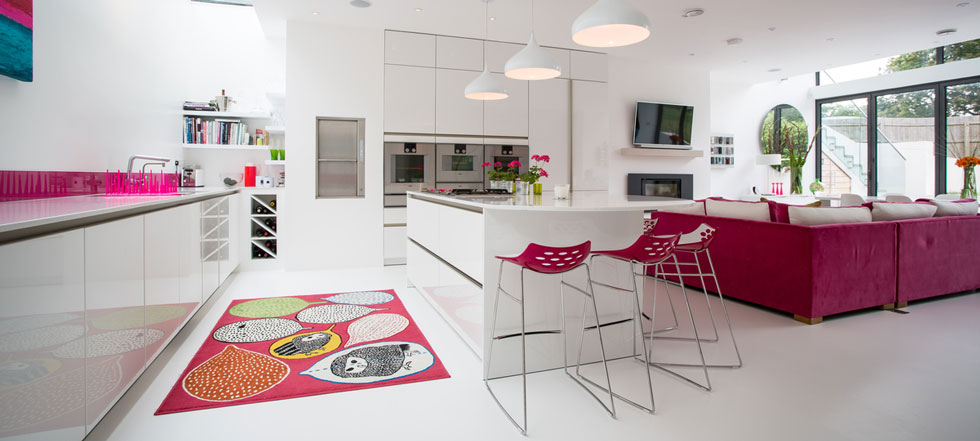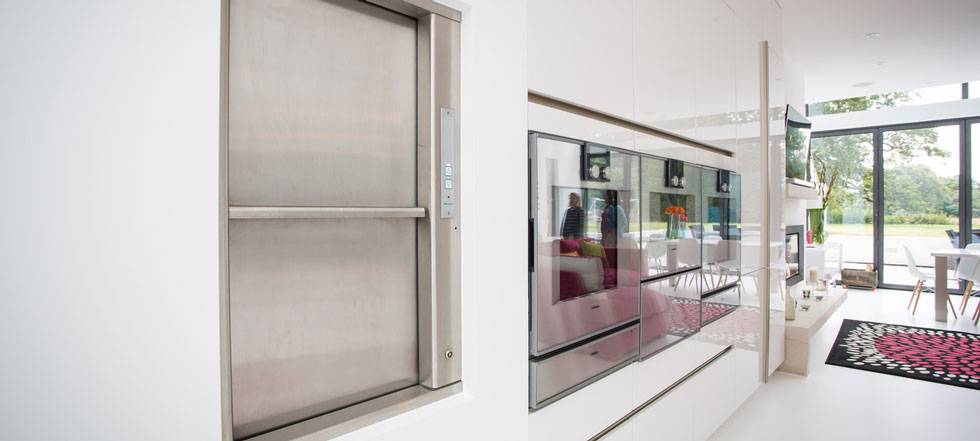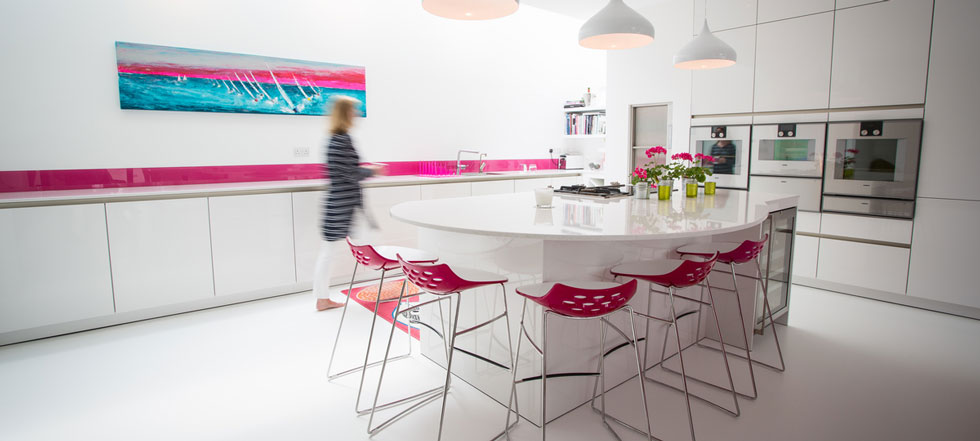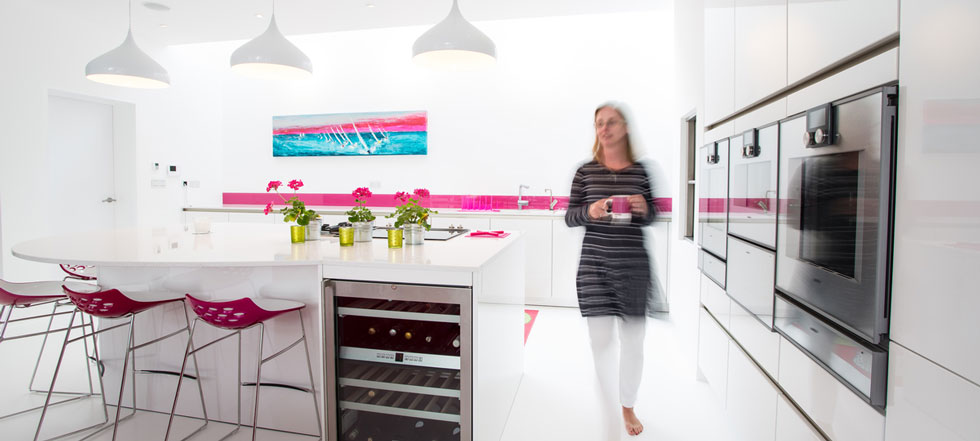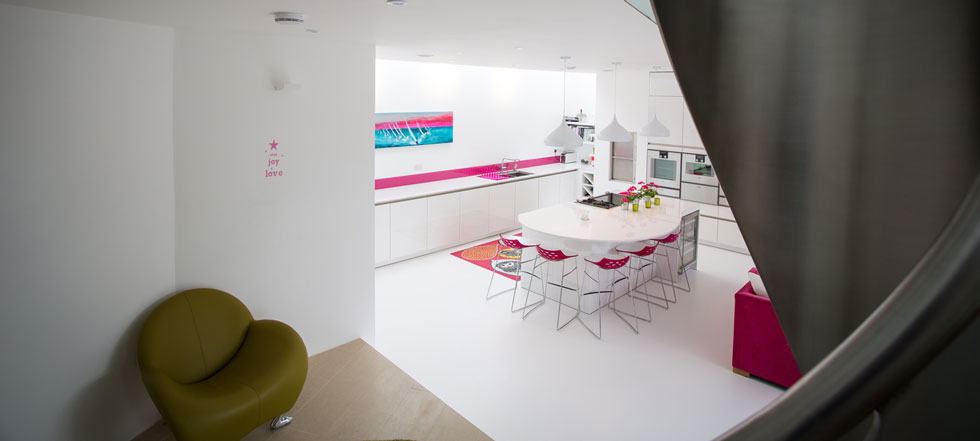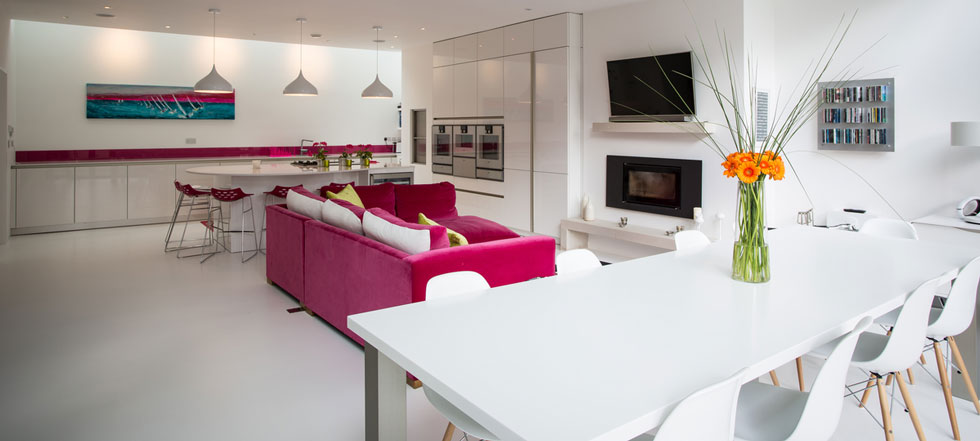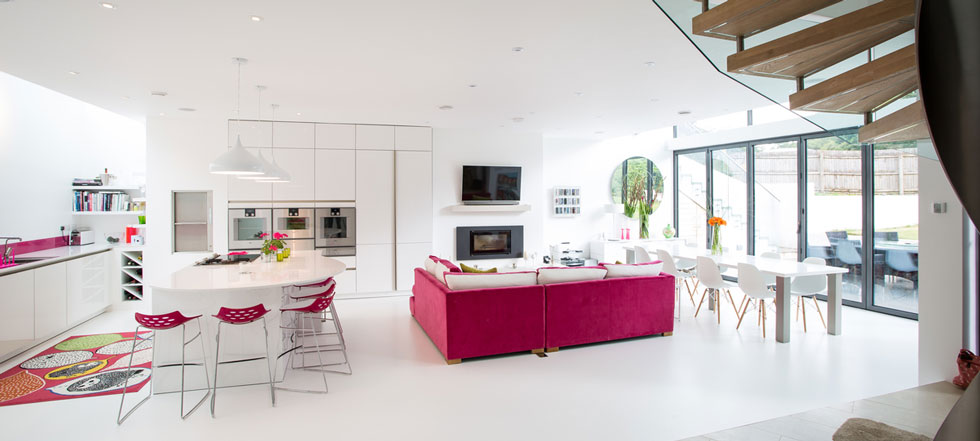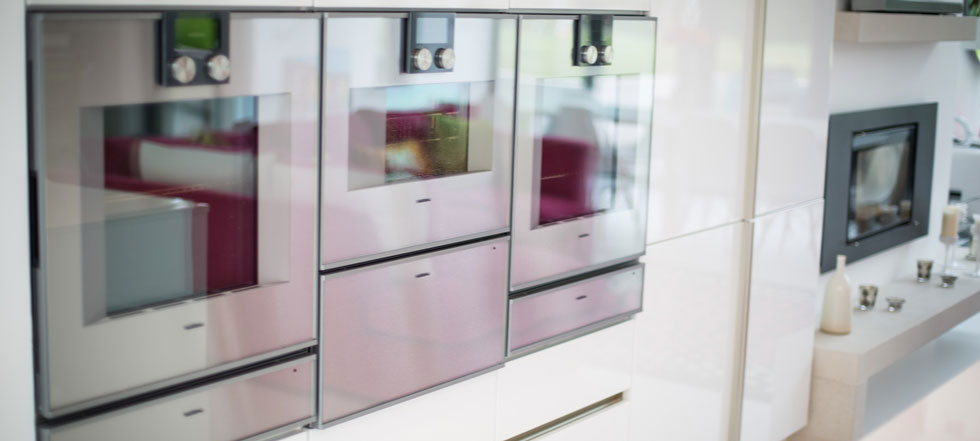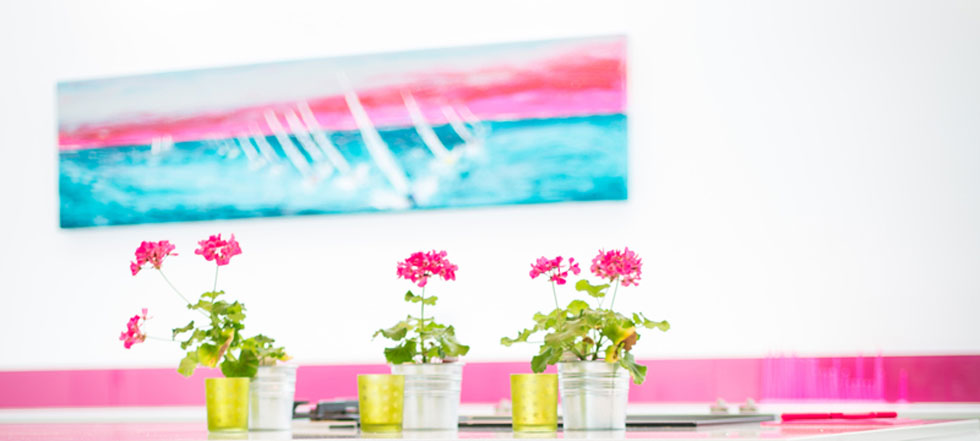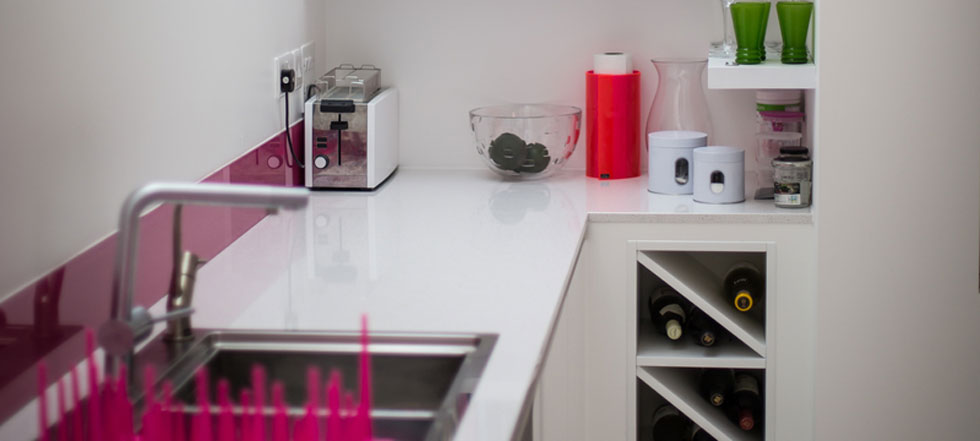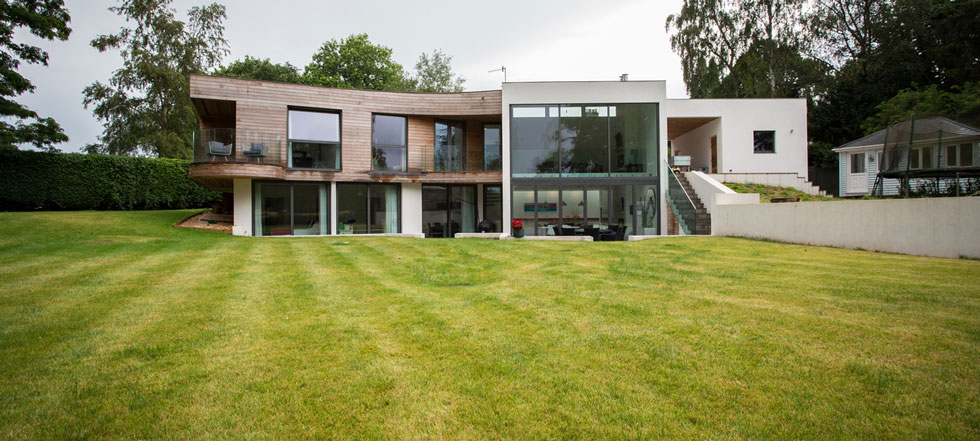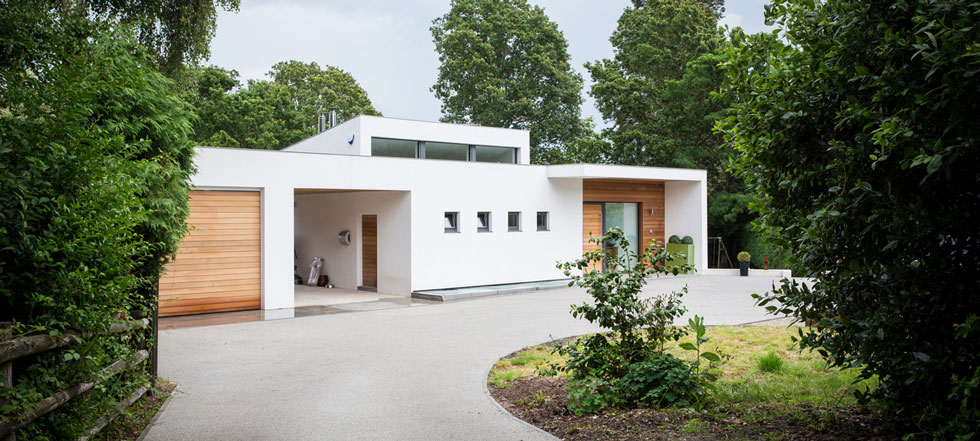 Brief
This client came to us with a desire to create an open kitchen-living space that would serve as a hot spot for family living in their new- build home. At the time they were living in a dorma bungalow on the land but architects were involved in designing a new contemporary home on the same plot. The kitchen needed to be clean and contemporary but not sterile. It needed to maximise light since the house is built on a steep slope and the kitchen area is effectively underground.
Challenge
A glass ceiling over part of the space meant that consideration had to be given to maximize the light from this window and reduce the potential for shadows. Whilst in a full-ceilinged room this area may have been perfect for the tall appliance housing, base units were selected to provide an airy work space for food preparation. A bespoke unit was created to house bottles of wine using space between the sink run and the dumb waiter. As the cost to use SieMatic panels was prohibitive we crafted a unit from mdf and had it sprayed in a lacquer to match the unit.
Outcome
It's not often that a breakfast bar has to seat 5 and not often that space allows this but for this room, a gentle asymmetrical ellipse provided the perfect solution. Not only can all the family enjoy a casual meal together, mum still has plenty of space to prepare and serve up the meal without fighting for work surface space.
If you have been inspired by this project please look at the services we can offer.
Our Clients had this to say:
We are absolutely thrilled to bits with our kitchen....we love it! It has by far over excelled in our expectations.

Mrs B, Old Burlesdon