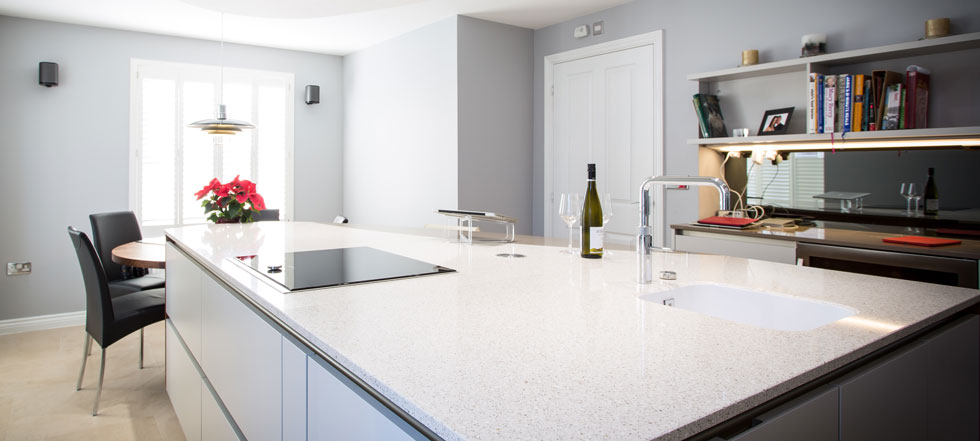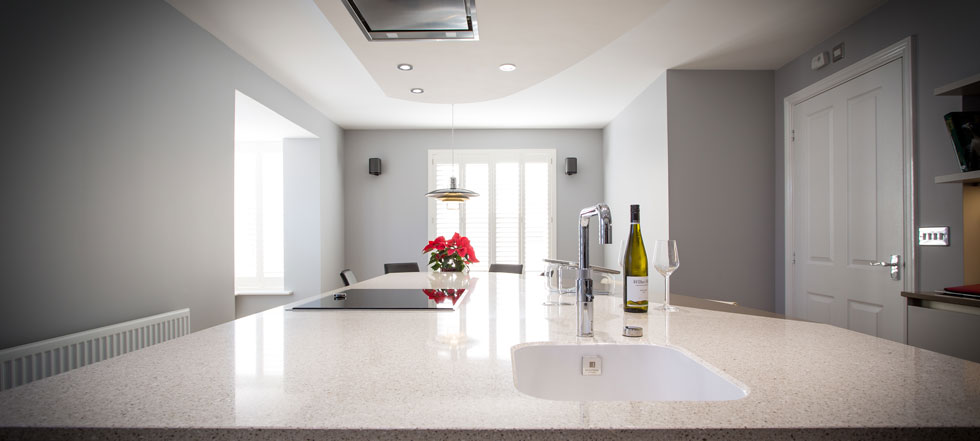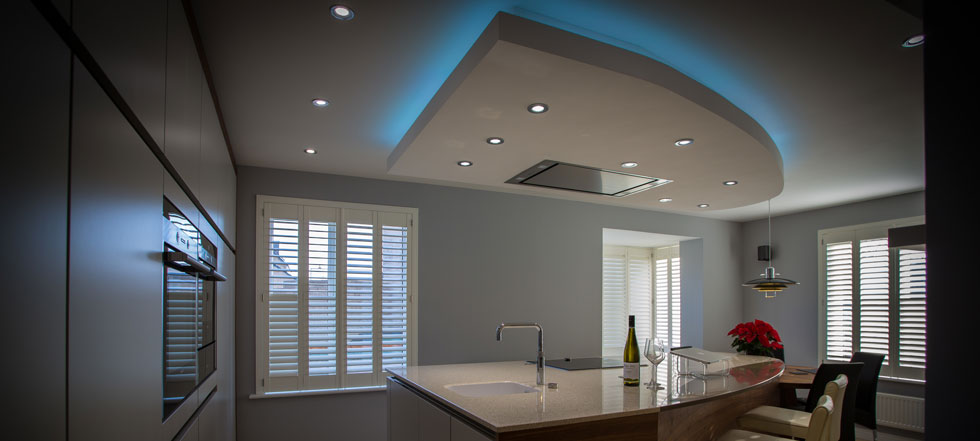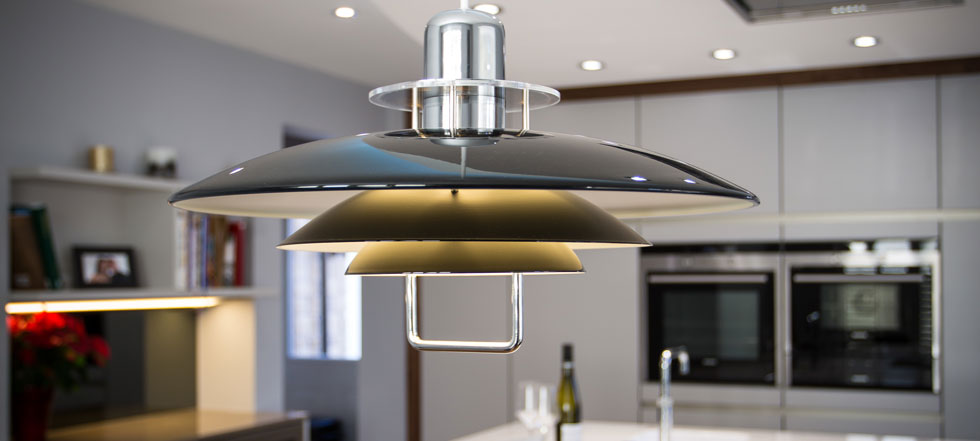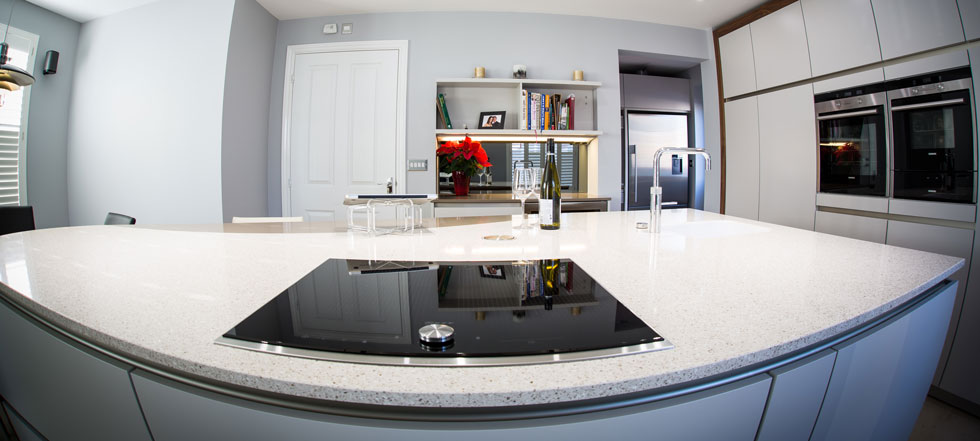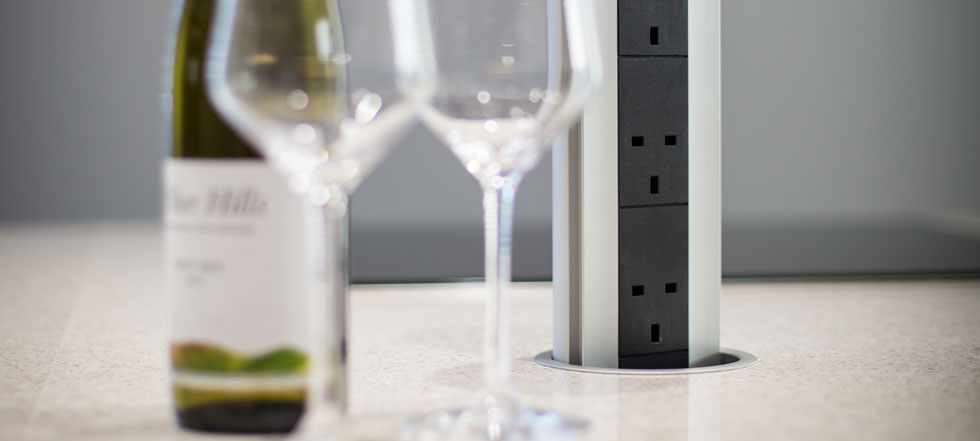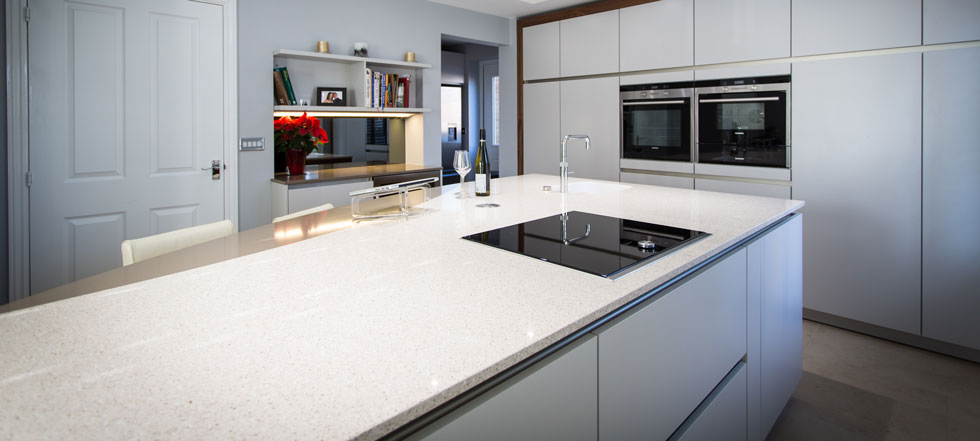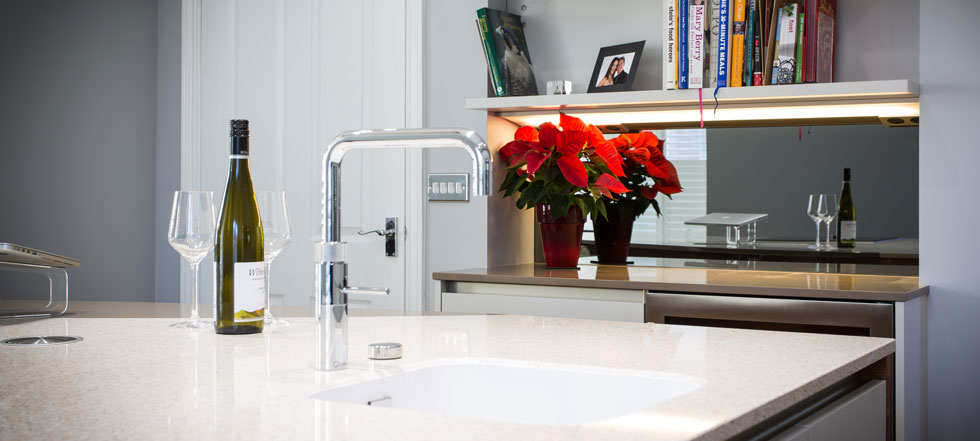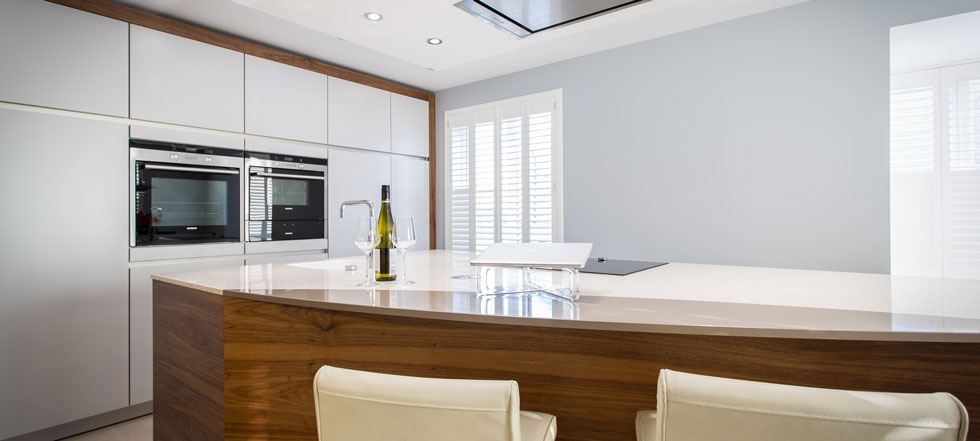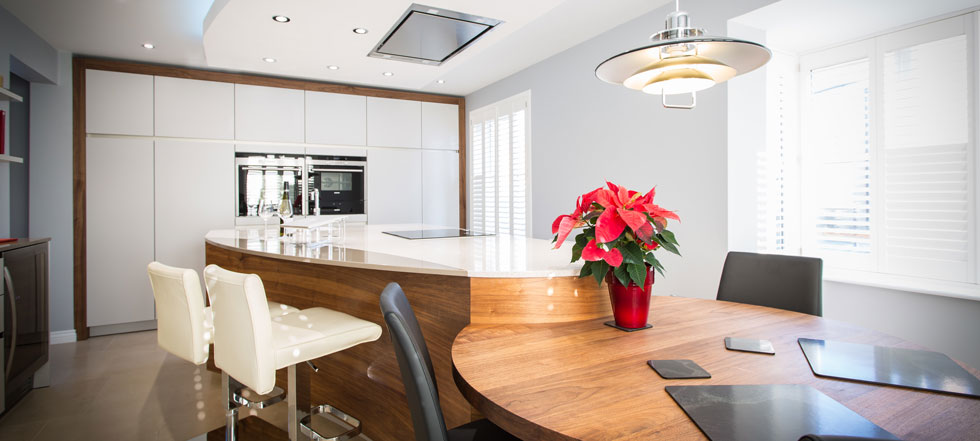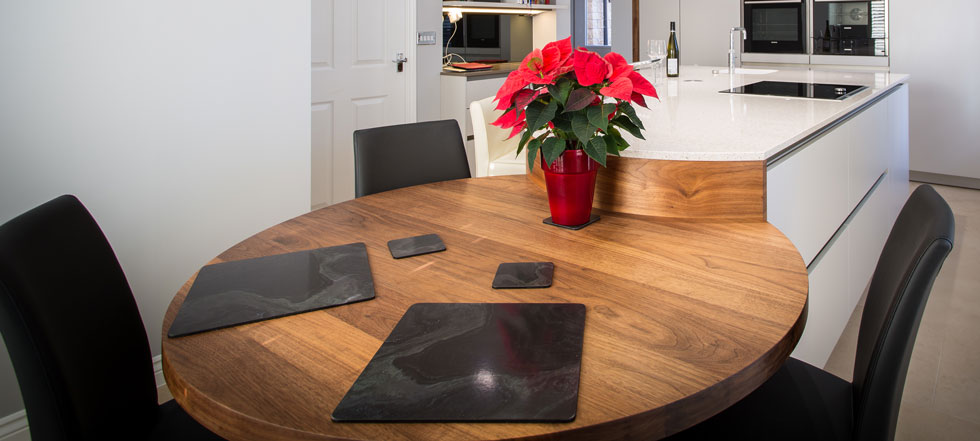 Brief
Having recently purchased a new build from Taylor Wimpey Homes, the client was keen to completely renovate the existing kitchen to provide a functional space that not only delivered ample storage, but also met their quest for soft wooden curves.
Challenge
Extension constraints called for a design that maximised the current space available. By taking a bold step of cutting away space from under the stairs, an innovative mirrored area was constructed, providing depth and extra valuable space to enhance the practicality of this kitchen without major disruption and structural alteration.
Outcome
From the bespoke stone worktop, to the deliberately directed grain on the circular adjoining solid walnut table, every aspect of this elegant kitchen flows, unifying the seamless curved features with the introduction of contemporary angular edges and state-of-the-art Siemens appliances.
The kitchen is now the main focus of the home, where the clients spend the majority of their time. Once restricted by storage and space, the existing kitchen has been transformed into a bright welcoming environment, blending styles to create a truly inspiring space that addresses their specific lifestyle and design requirements.
If you have been inspired by this project please look at the services we can offer.
Our Clients had this to say:
What we liked was the fact that every aspect was thought about. The kitchen is fabulous; it's more than we could have hoped for. It offers the warmth, the convenience and the light.

Mr P, Highworth