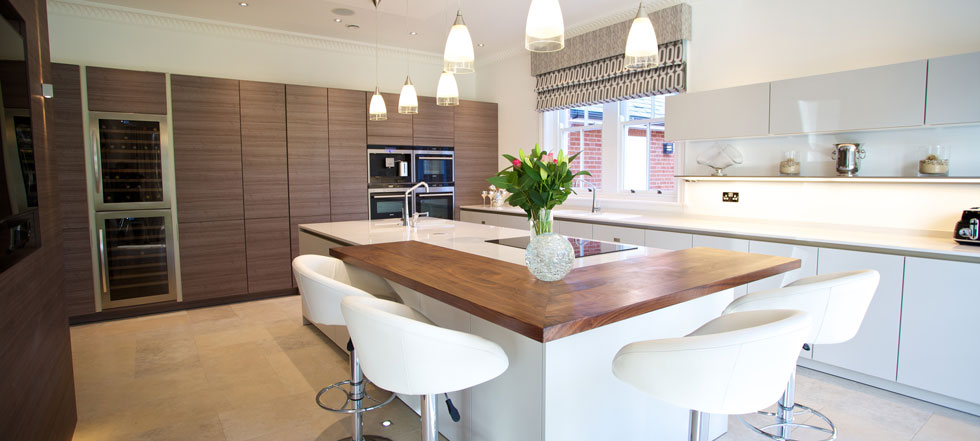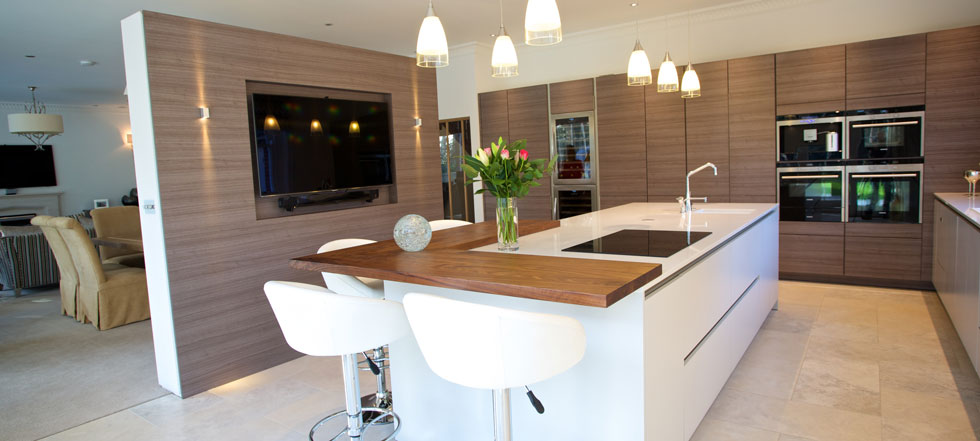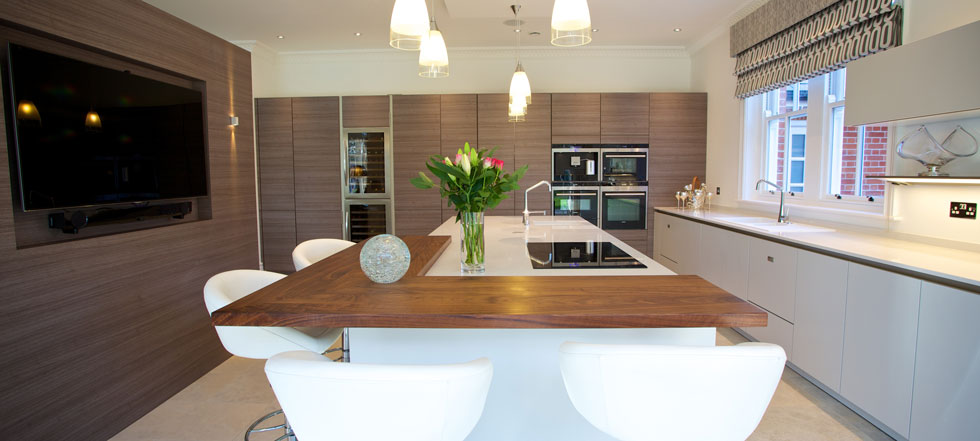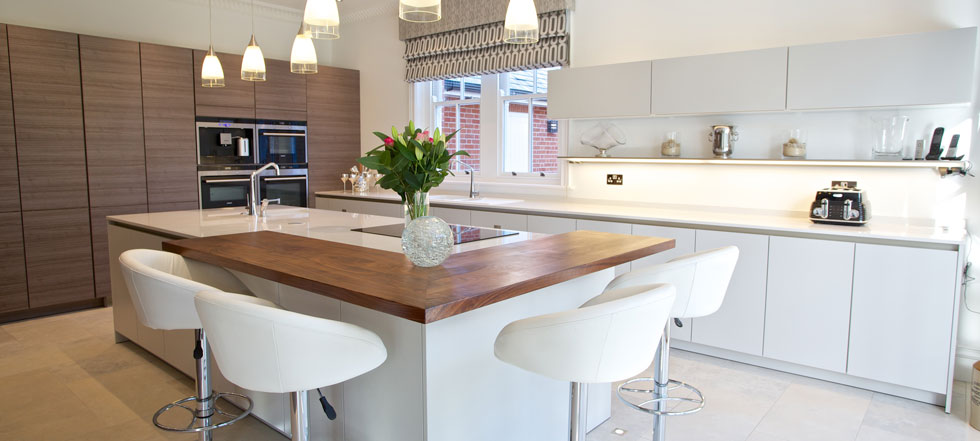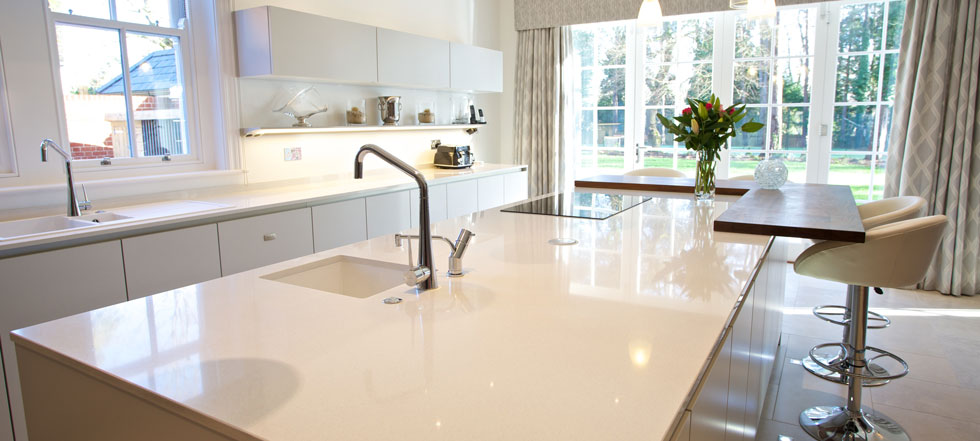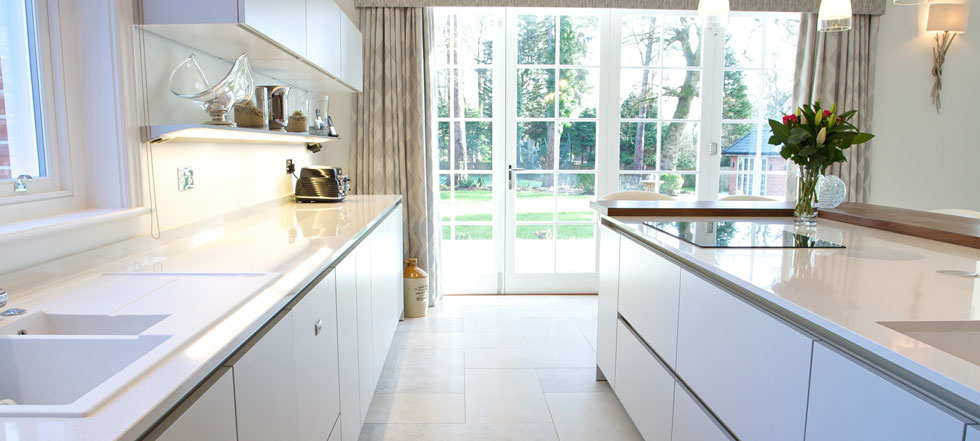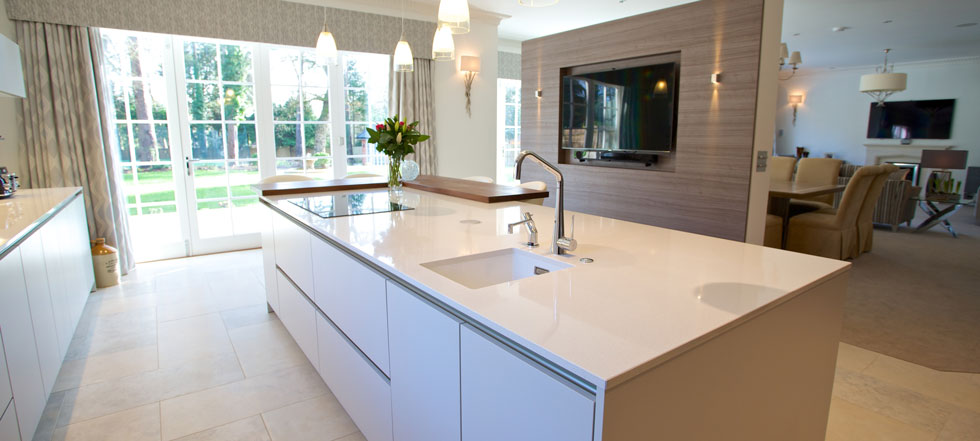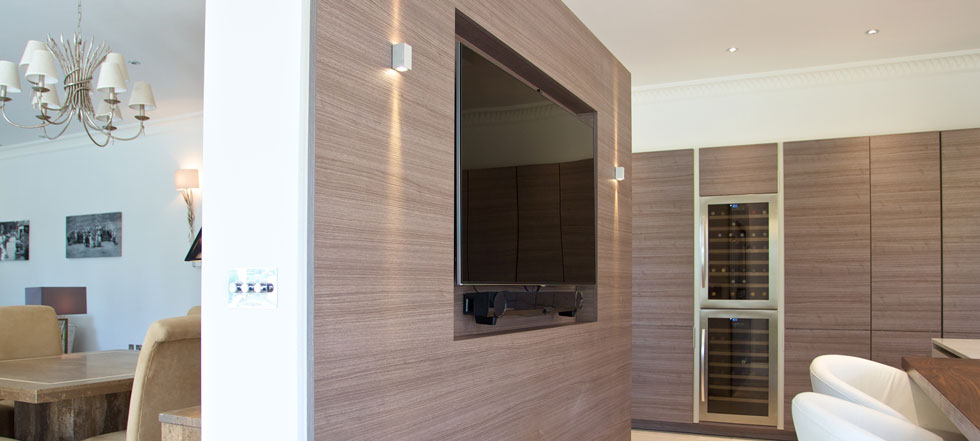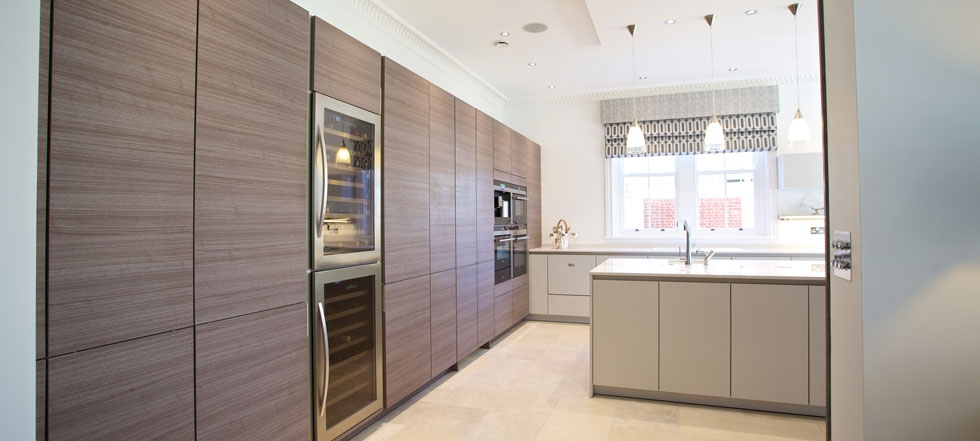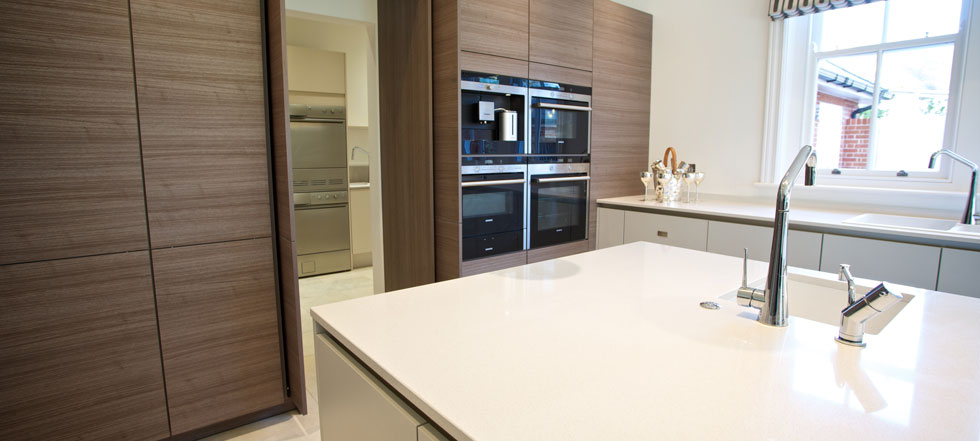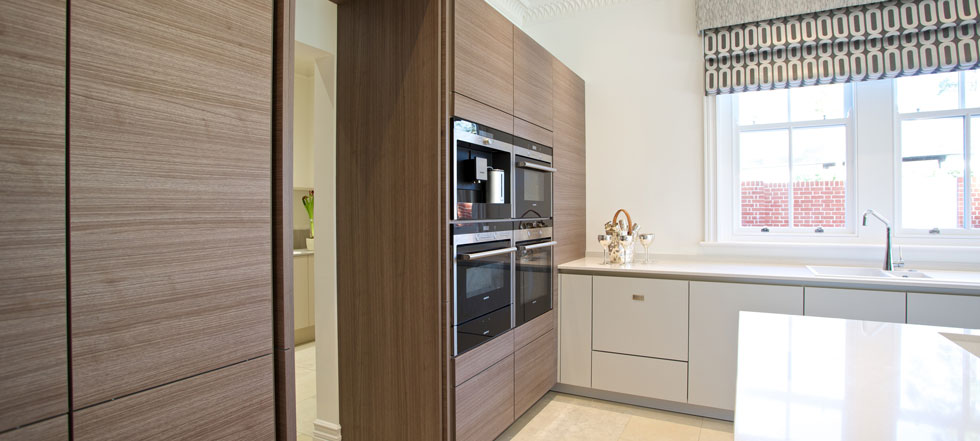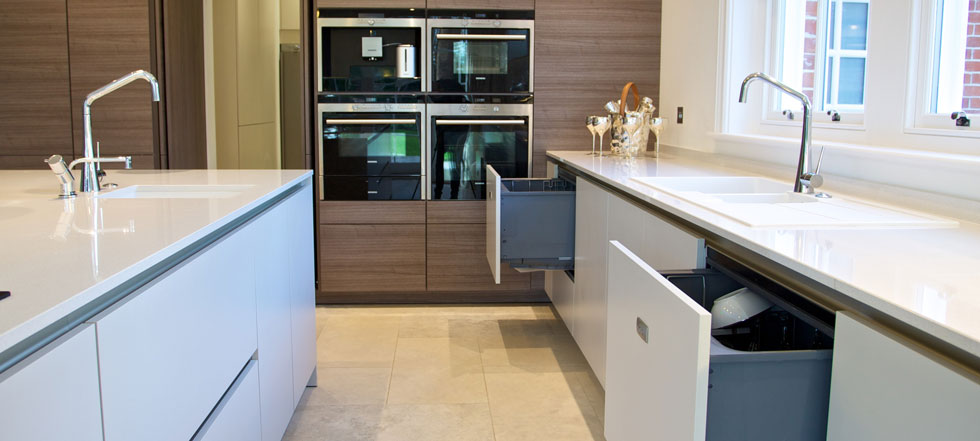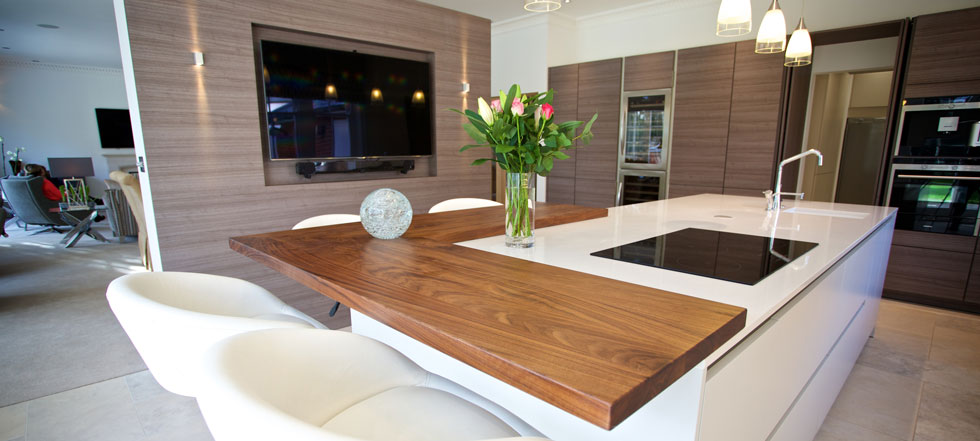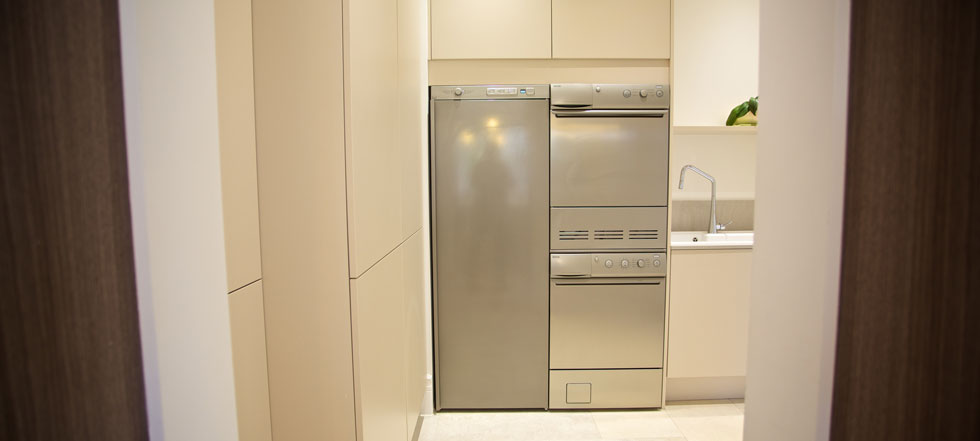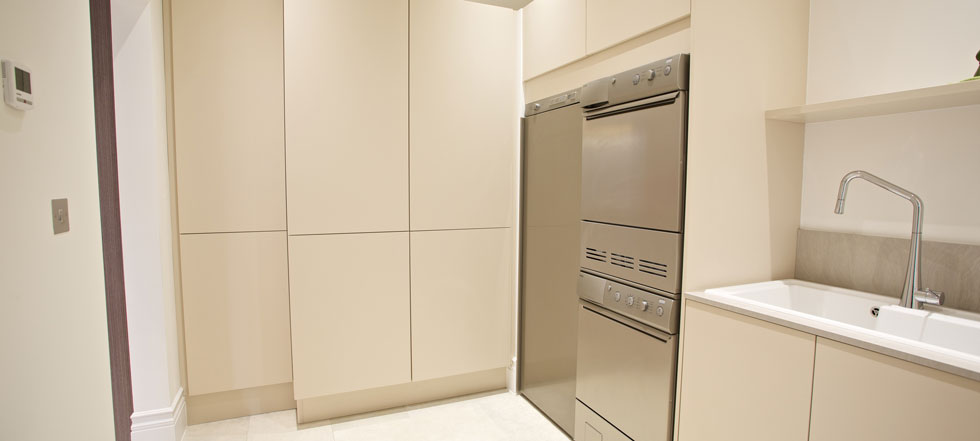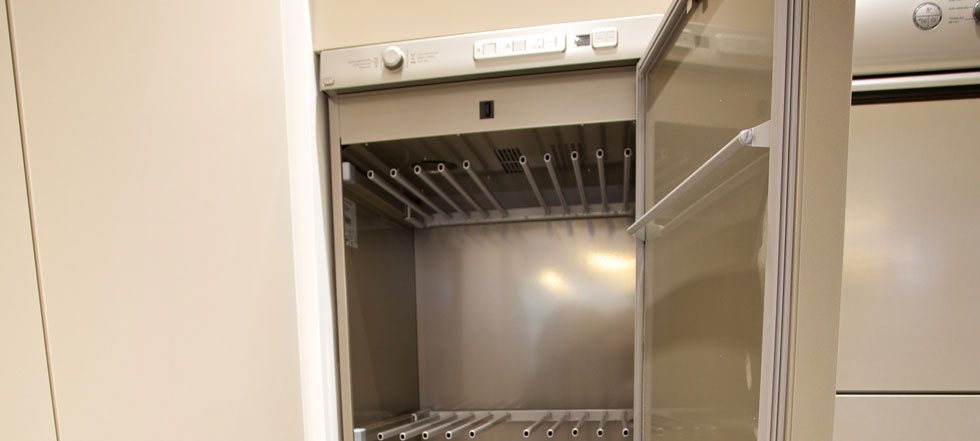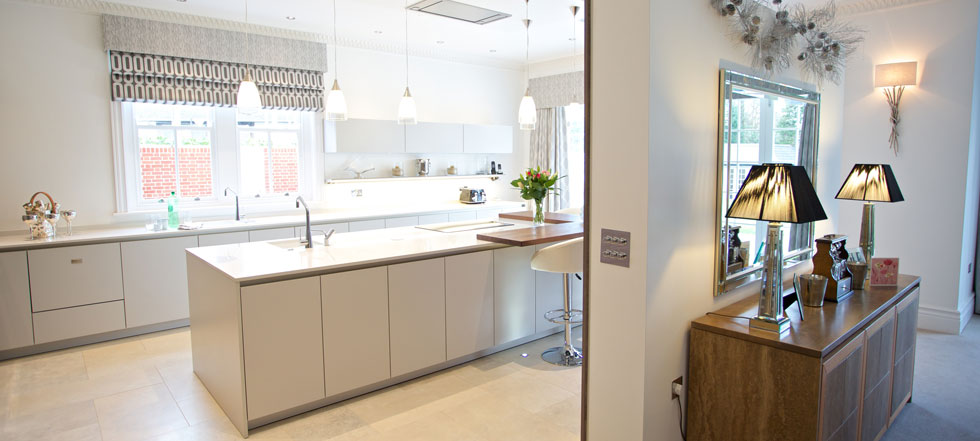 Brief
The clients were building a very large family home with high ceilings and grand living rooms, so a substantial kitchen had to be designed to ensure it was not 'lost' within the space. There were a number of key requirements the client wished to include in their kitchen; an area to house a large 50" Plasma TV; a breakfast bar area for seating of up to four people so they could watch TV; a large wine fridge, and 2 Fisher & Paykel dishwasher drawers. The orientation and flow of this kitchen was essential to the design.
Challenge
The kitchen integrates perfectly within the living space as a whole, yet still offers privacy when required. This has been achieved by the creation of a false wall between the kitchen and the dining space, which mounts the TV on one side and the dining room dresser on the other. By covering the wall on the kitchen side in the kitchen laminate material it has blended in beautifully as part of the furniture. Now the clients can watch TV at the breakfast bar or whilst preparing dinner.
Outcome
The incredible sense of spaciousness is obvious when you walk into this home, and the clever zoning of areas has enabled each area to be utilised to its maximum without creating restrictions. A bespoke pocket door system separates the utility and the kitchen, providing a practical link to the utility when required or hiding it when not. When talking about the unique features of the zoning, "No one else came up with anything like that" said the client!!
If you have been inspired by this project please look at the services we can offer.
Our Clients had this to say:
The kitchen is terrific; we are very pleased with the end product. Your fitter was just brilliant and a pleasure to work with.

Mr & Mrs P, Chandlers Ford