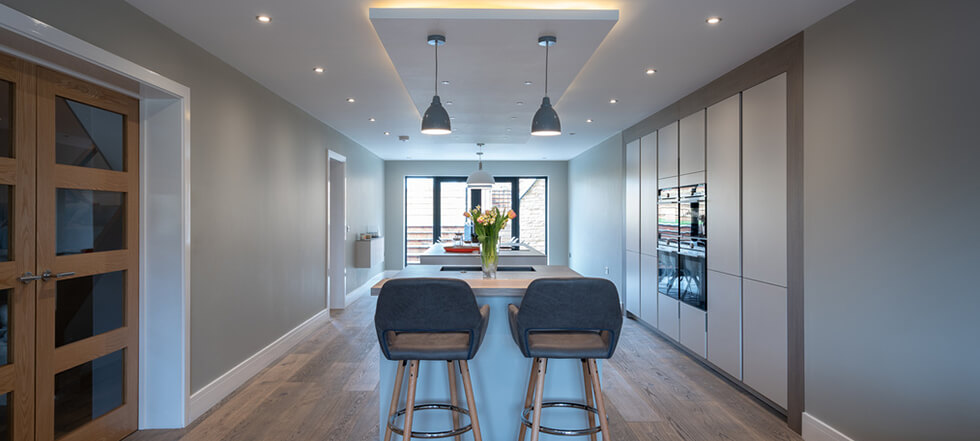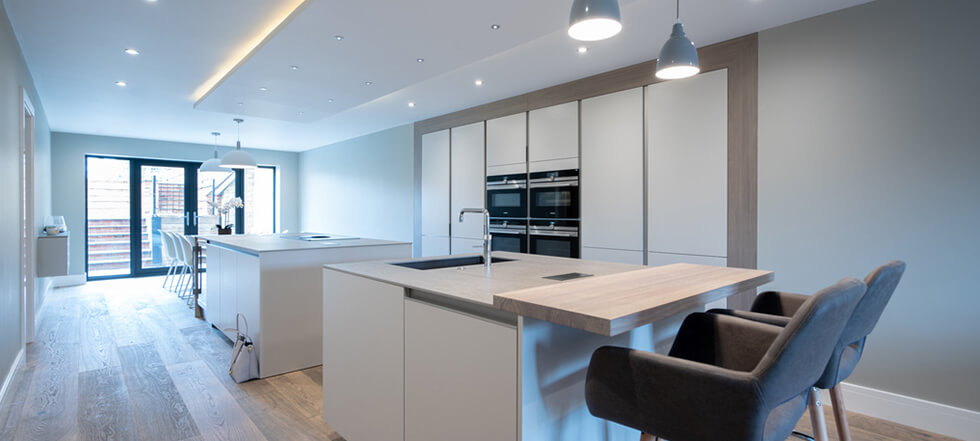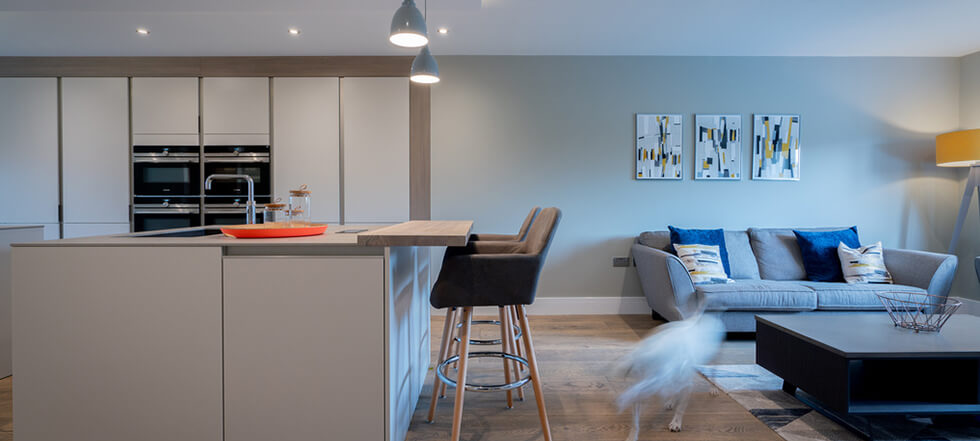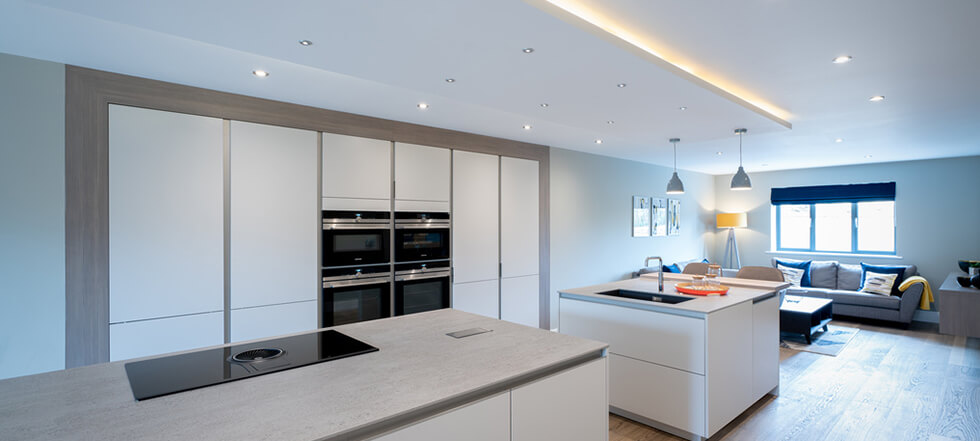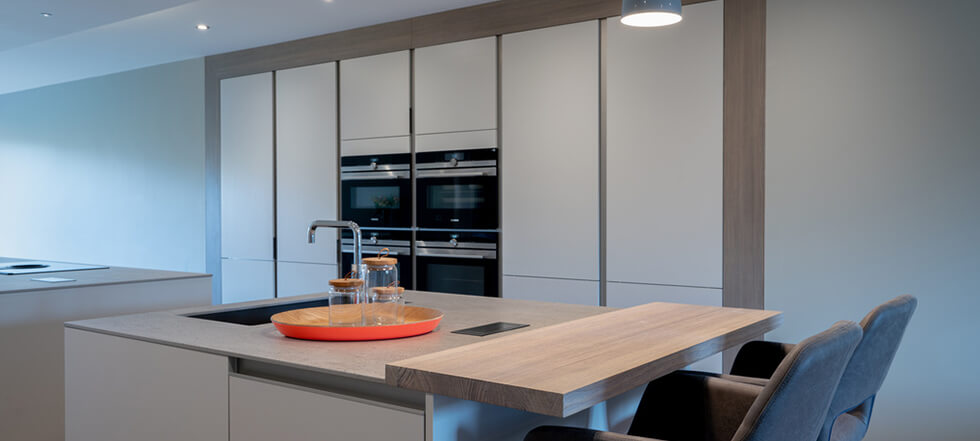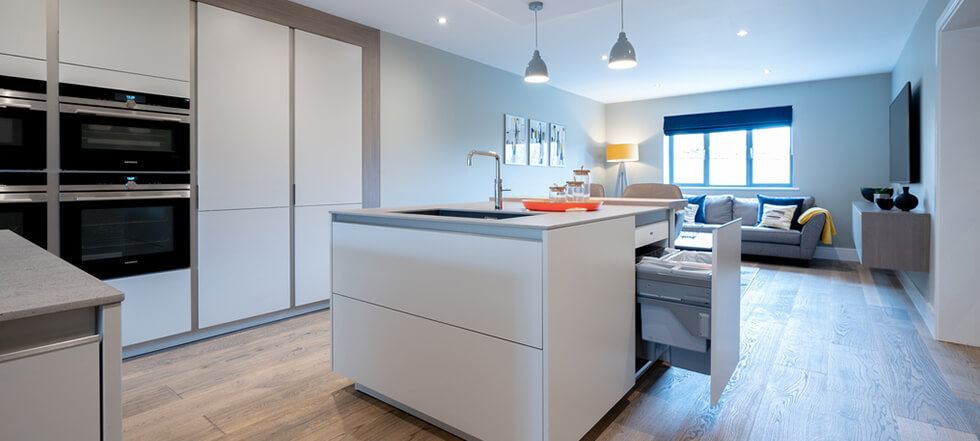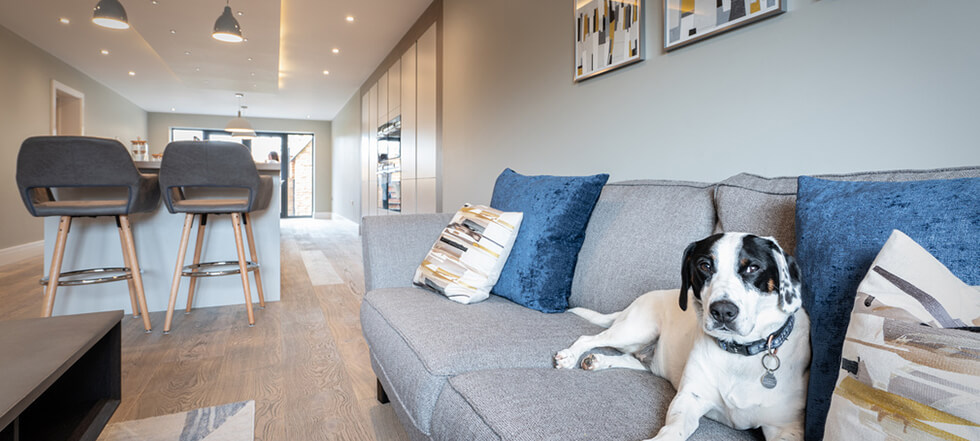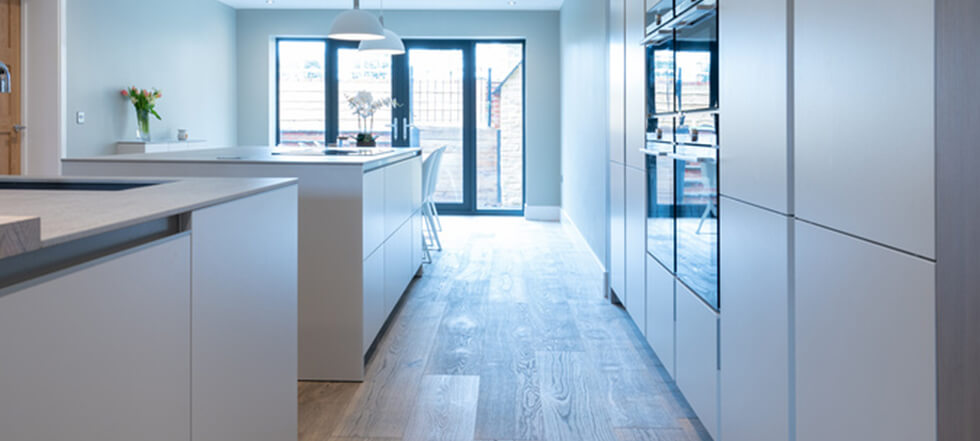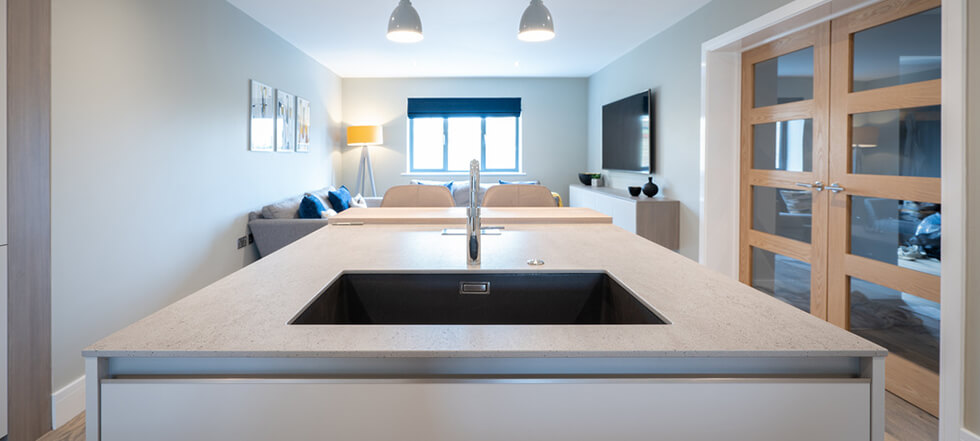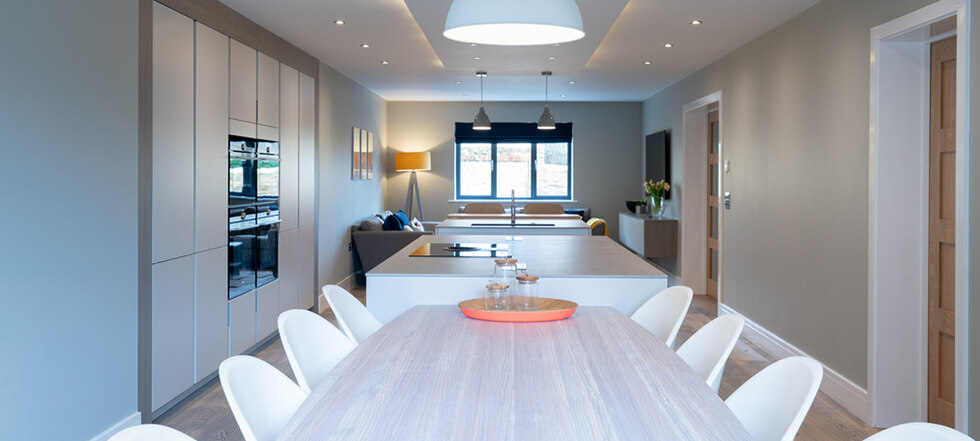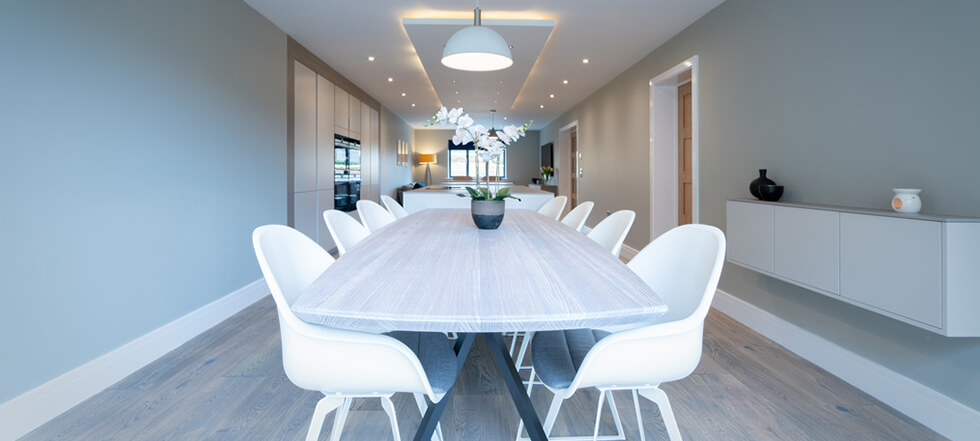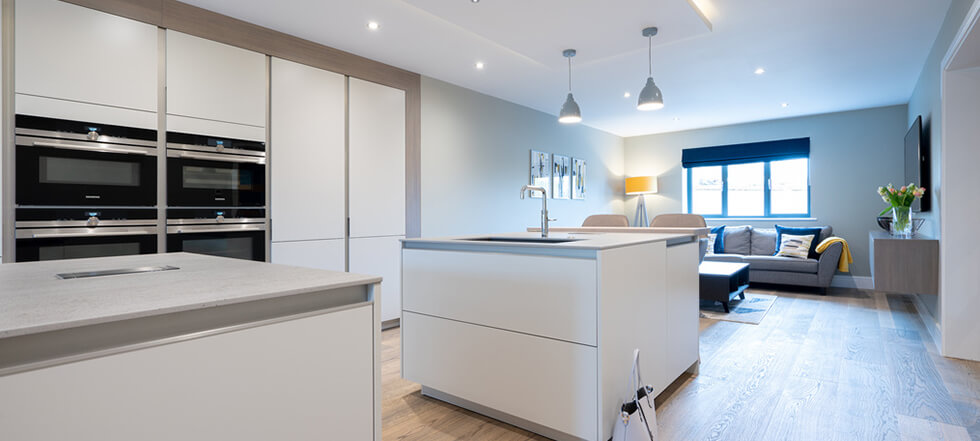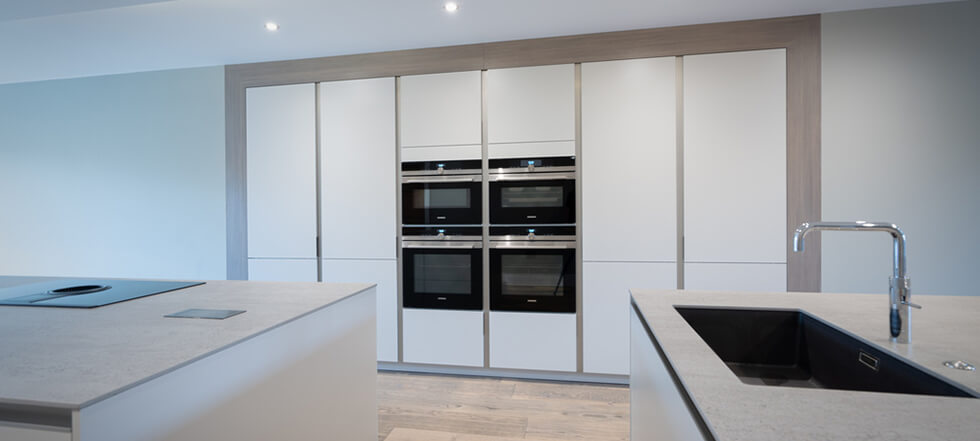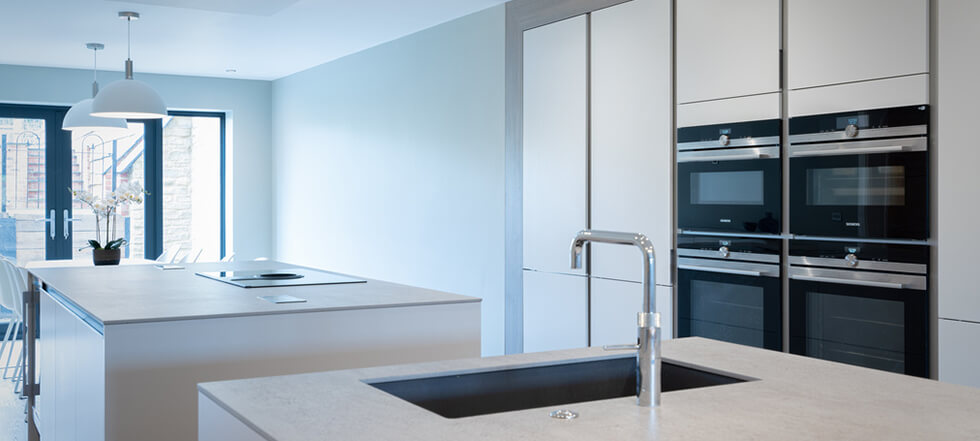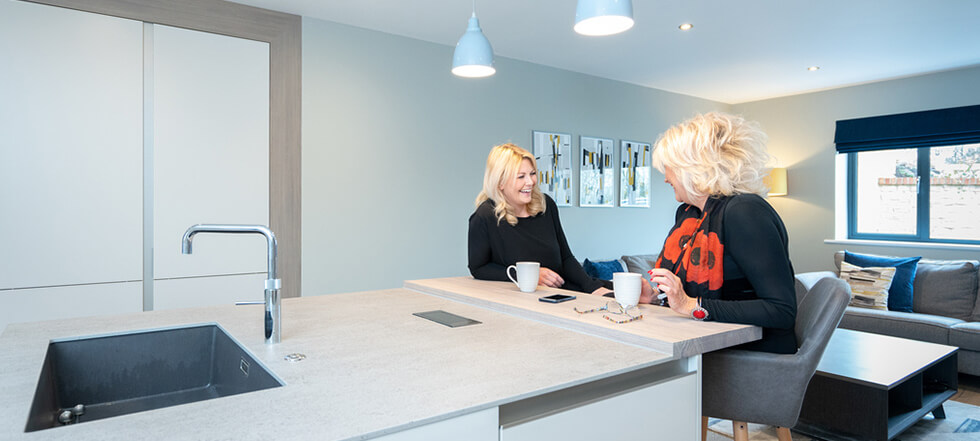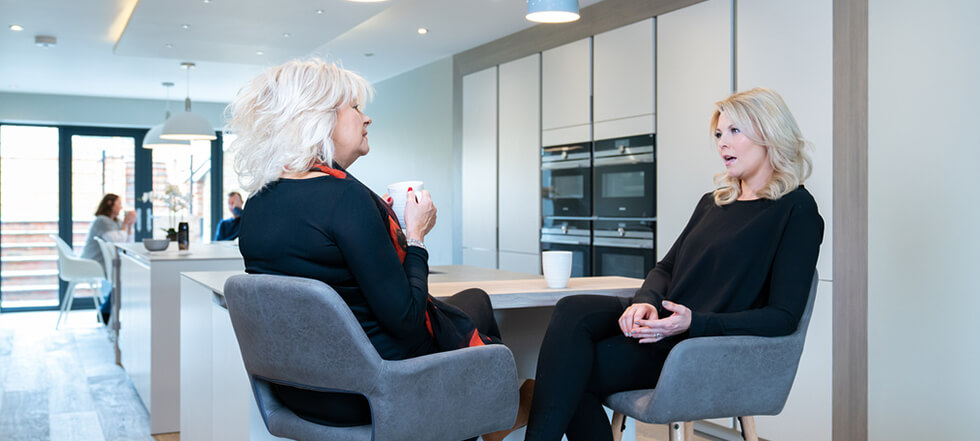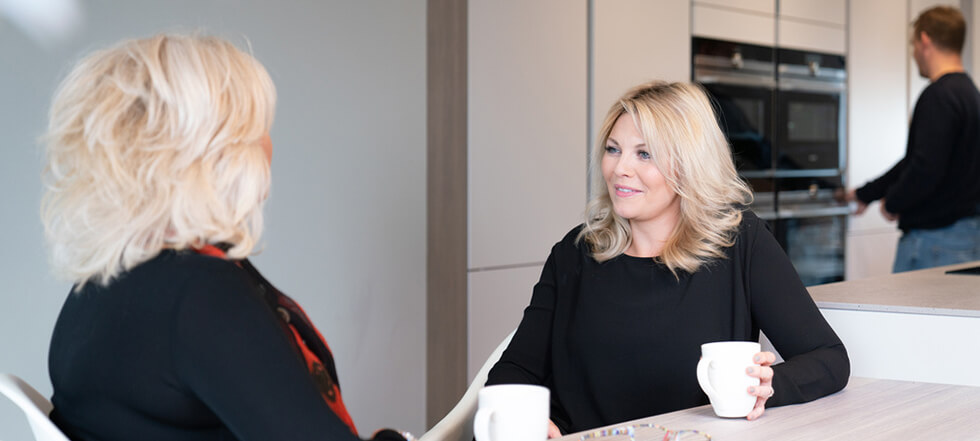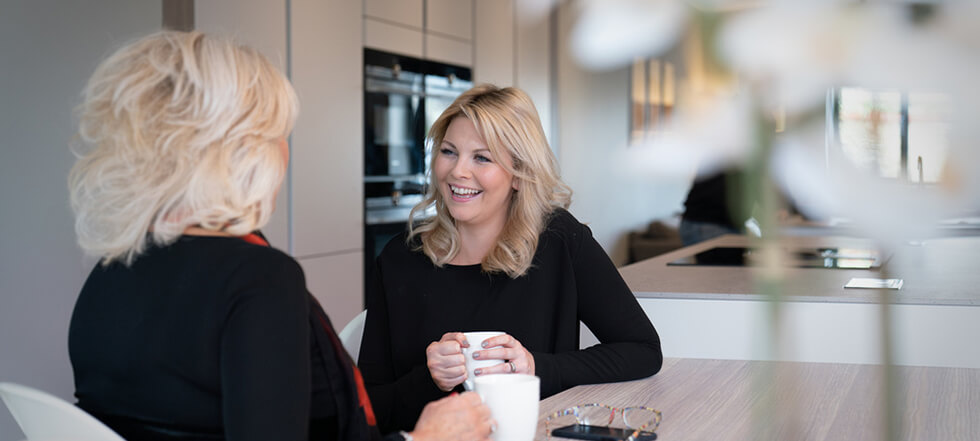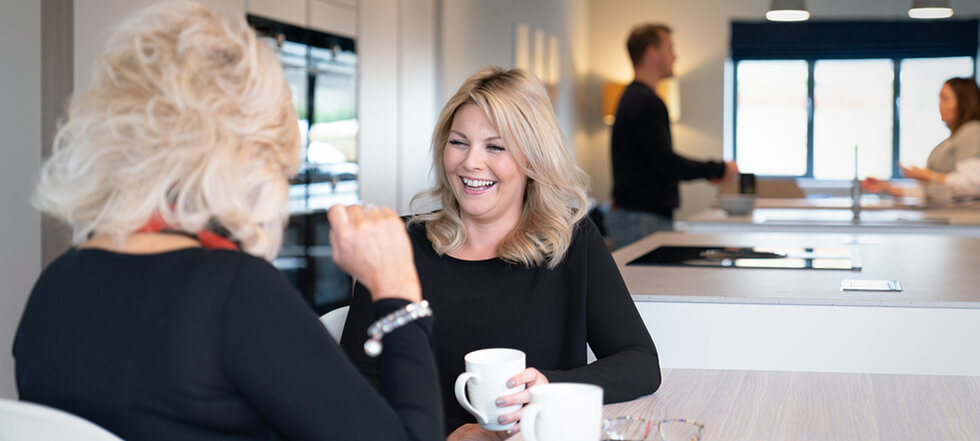 Brief
The clients wanted this side of their new house to be the social hub of the home where family and friends gather to share special times together.
The room was long and narrow which meant it was a challenging space to house a significant & functional island. Keith suggested the redesign of the building to allow us to push the tall unit housing area back into a recess which would be underground due to the house being built into a hillside.
Challenge
By moving the tall housing back, it opened up the space allowing us to design a lovely big Island with large dining table fixed to the end. We decided to split the Island giving the clients two separate & practical work stations. The smaller one with the Sink & Hot tap is the 'wet' preparation area with a breakfast bar on the end; a perfect perching area for coffee catch-ups with friends and family! The larger Island links to the dining table being the central cooking & food preparation space. One big Island wasn't feasible as would have been too large to be an efficient working space so the split means we have been able to increase the clients useable worktop space and two separate living zones The Build down over the Island was purposely designed to cover the combined Island spaces keeping the lines clean and giving a more spacious feel to the room.
Outcome
Their new kitchen-living space inspires social activity and is where the young family spends most of their days together. It allows them to interact in the room either when relaxing on the sofa watching TV, at the breakfast bar or around the formal dining table during family meal times.
All of the activities are centred around what keeps us alive…..food, drink & healthy relationships!
Our Clients had this to say:
We cannot speak highly enough of The Myers Touch as a company. All the way from Keith at design to Josh the trainee fitter the courtesy and attention to detail was second to none. Being a developer I am continuously having kitchens designed, supplied and fitted on all of my sites but have never worked with anyone with the pride and passion to deliver the perfect product and lifestyle as all of the team at The Myers Touch. We are now living in our amazing new home with the kitchen being the main talking point, receiving compliments from any friends and family that come to visit. We really could not be happier

Jon Slattery, Wiltshire