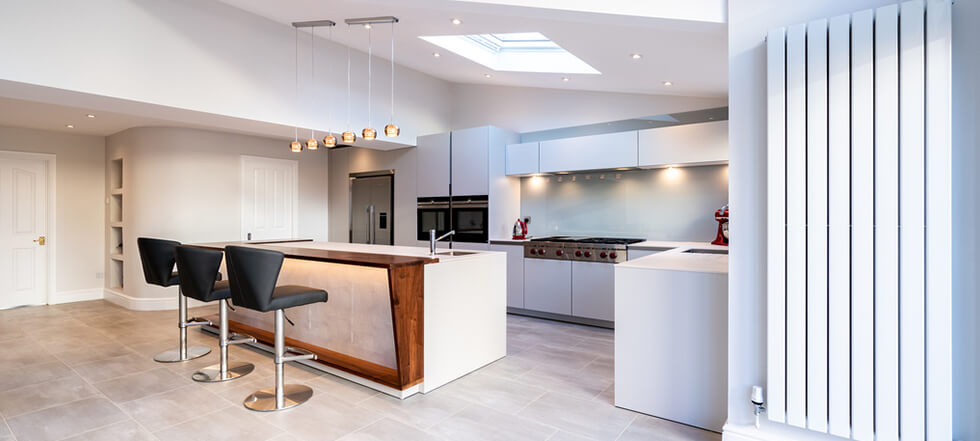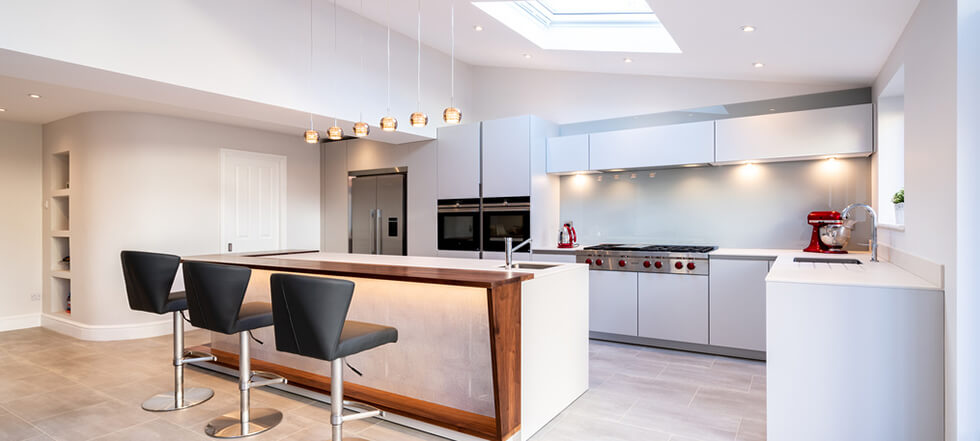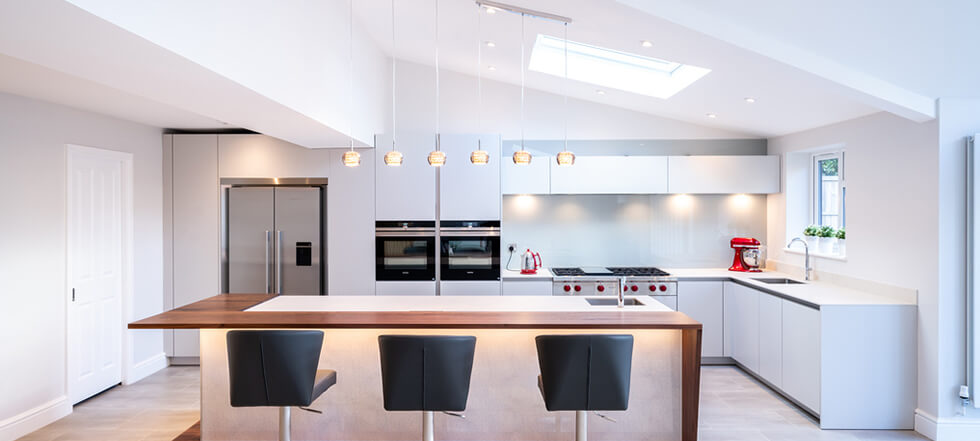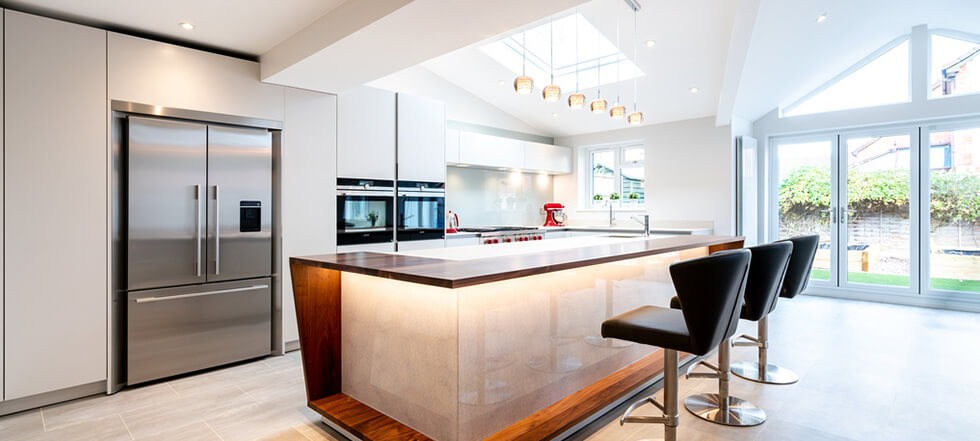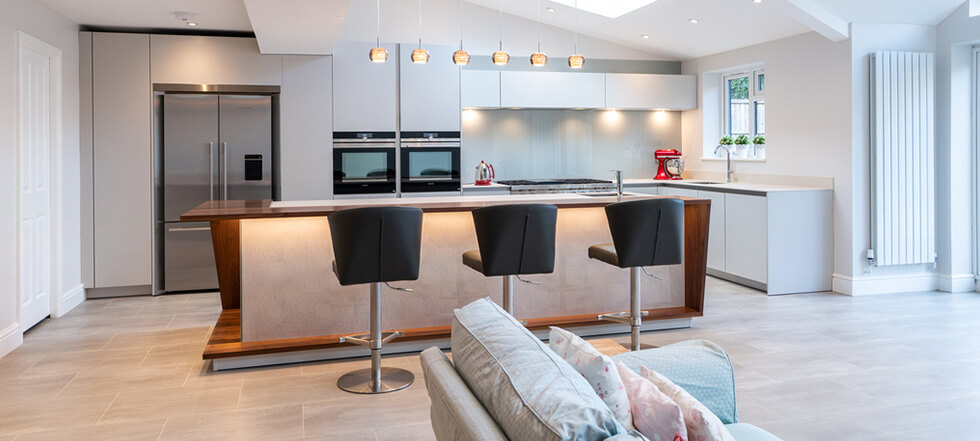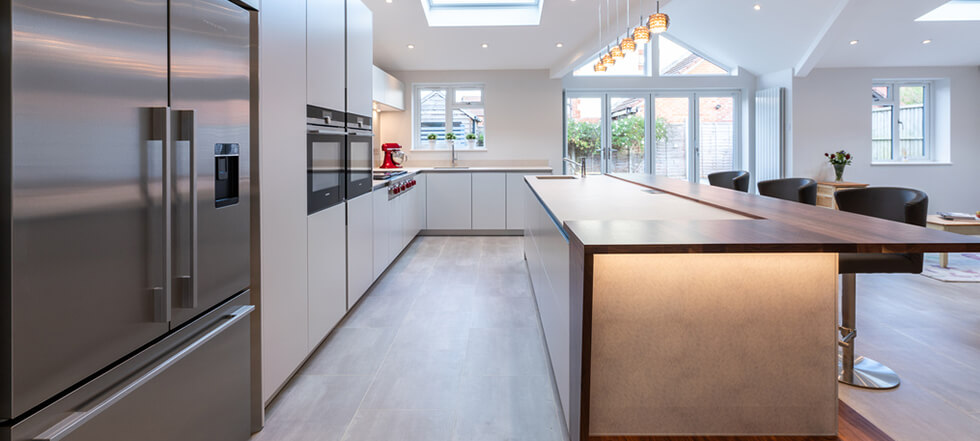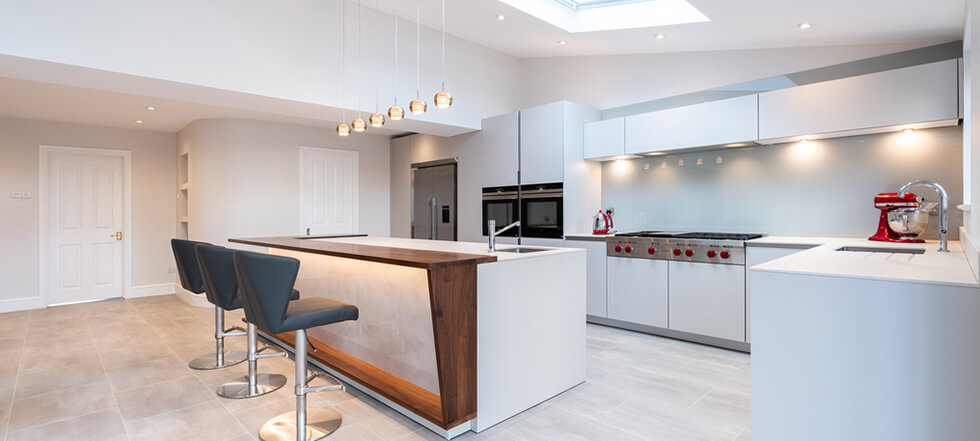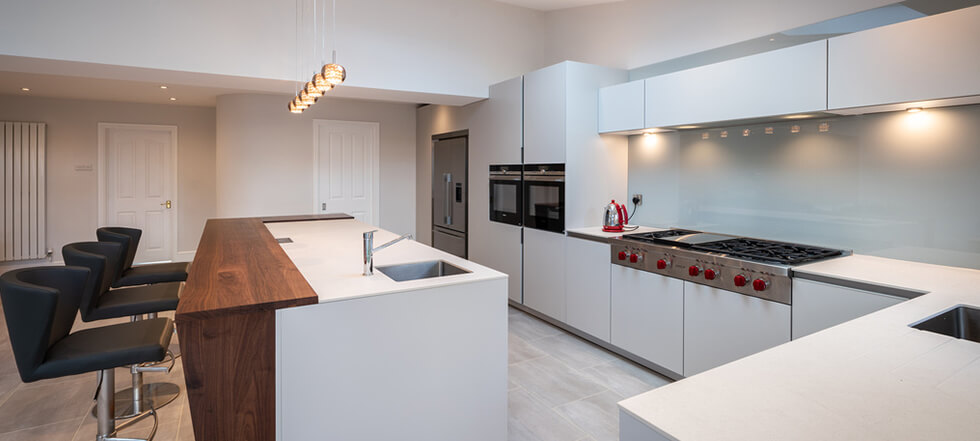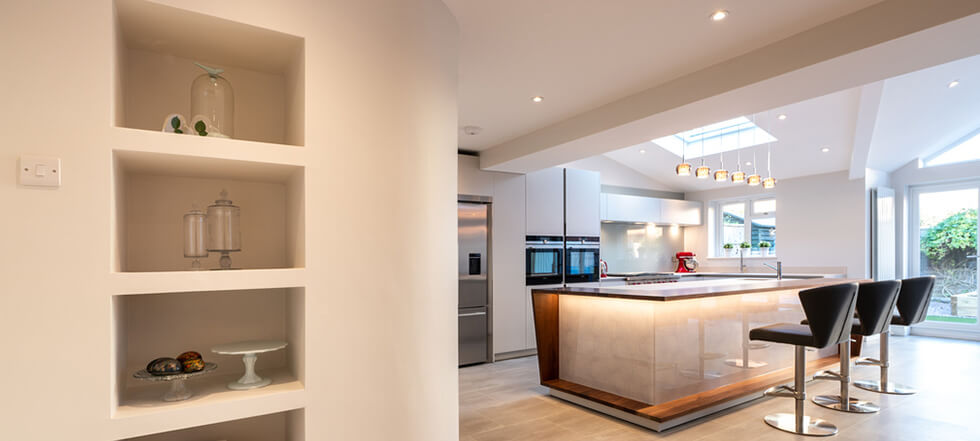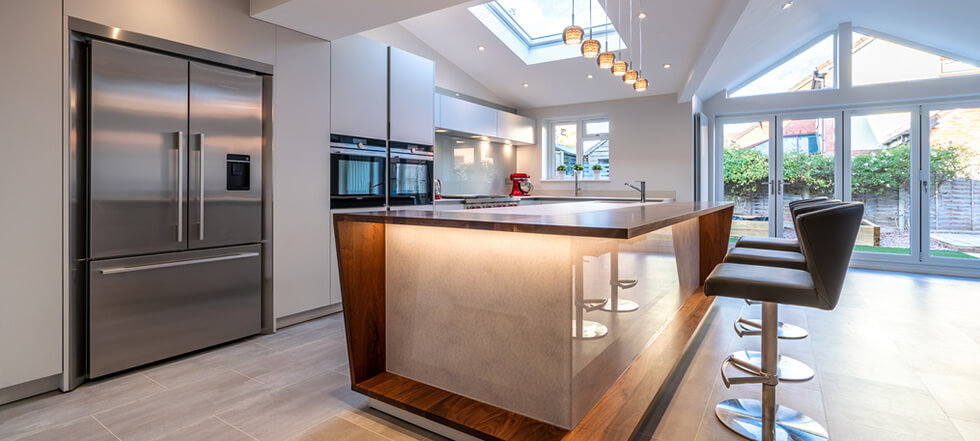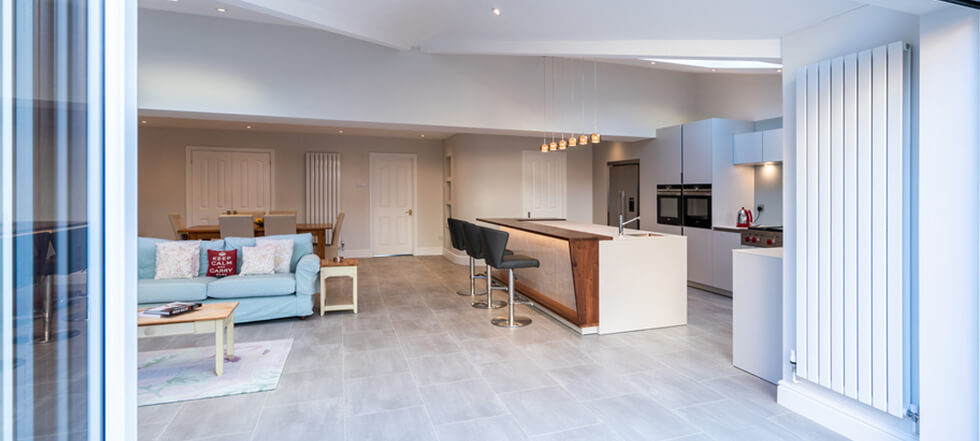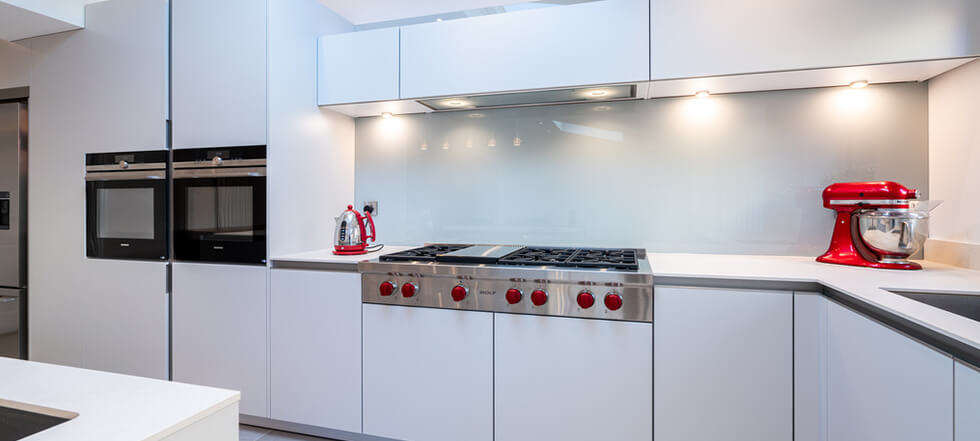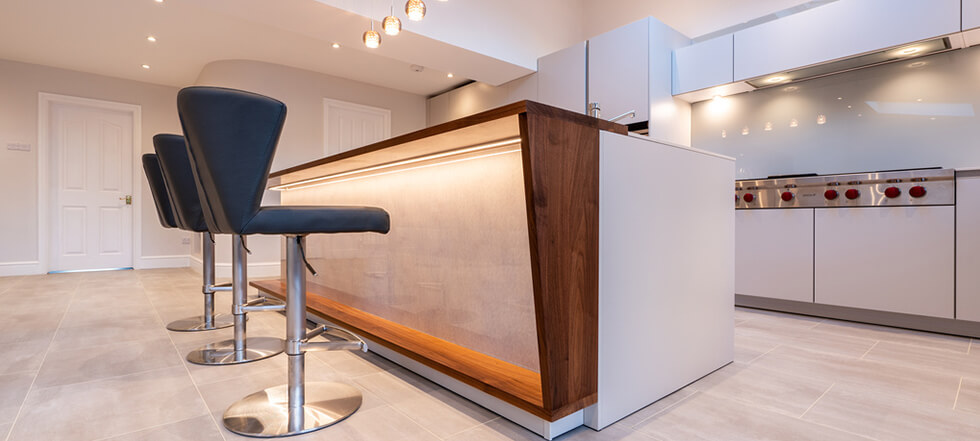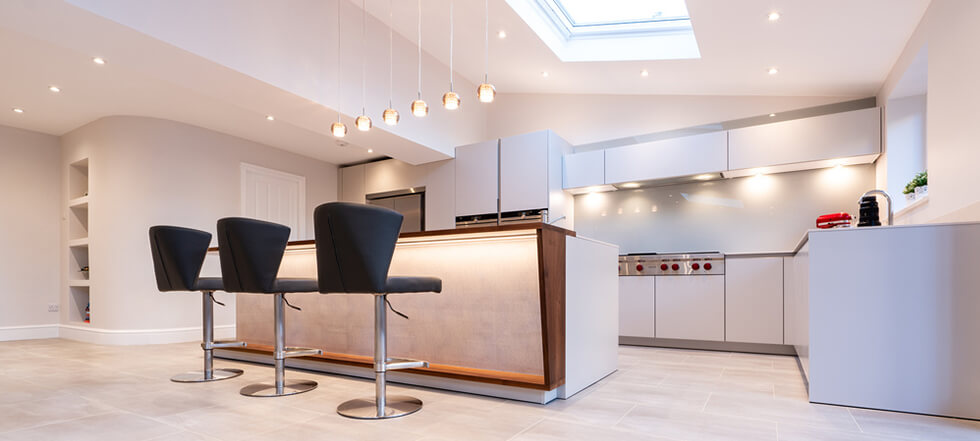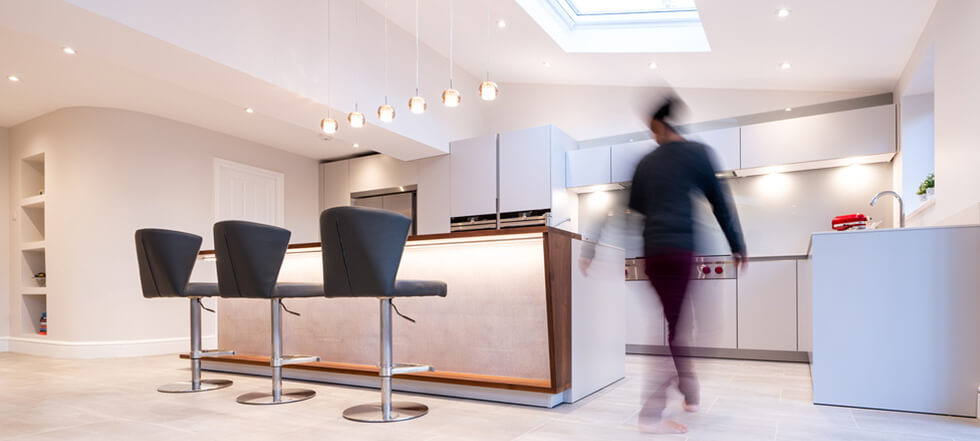 Brief
The clients had a large extension planned for the back of their house and it was important for these keen Chefs to have a kitchen/living space that could cater for their cookery requirements that includes entertaining of large groups and family time. The clients wanted a 'stand out' area with a statement piece that was welcoming for guests entering the room.
Challenge
With this in mind, we decided the Island was to be the focal point of the room. Keith shaped the wall closest to the door so when you enter the room your eye is immediately drawn towards the kitchen. We designed the Island to be lit up with a Japanese inspired printed paper incorporated into the back of the glass. This feature brings life into the room inviting family, friends and visitors to the centre of the kitchen and a place of comfort for them to sit, chat, relax and watch the theatre of the preparation area unfold.
We kept the colour light and sleek but a twist on the Pure design is the Wolf Gas Hob with it's iconic red handles. The clients paired industrial lighting and spotlights in the shaped ceiling to bring the whole space together.
Outcome
The clients now have a beautiful space perfect for entertaining, cooking for large parties on a regular basis (which they love to do) and enjoying quality family time in the hub of their home.
Our Clients had this to say:
Expertise in terms of layout and design almost go without saying; but most valuable was the challenge to our thought process's alongside Keith's suggestions and ideas that we would never have got to on our own. Our experience received by the entire team at The Myers Touch has been amazing and the Quality of work, professionalism & courtesy of the installation staff was outstanding

Mr D, Totton