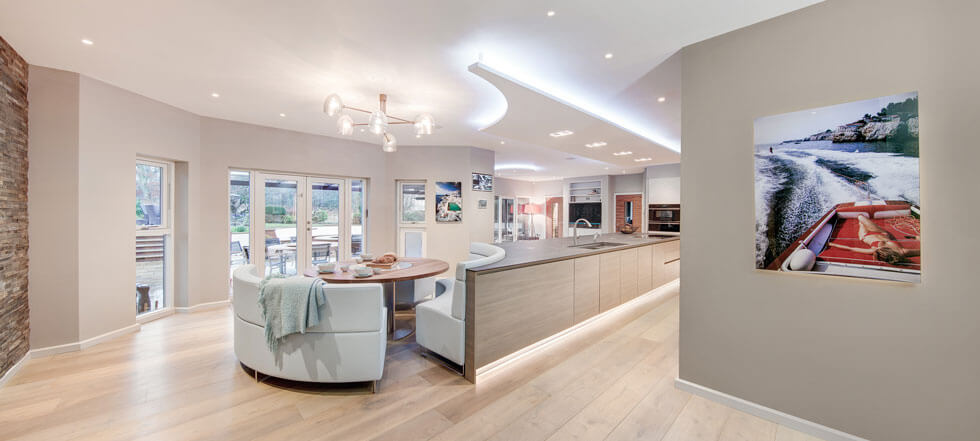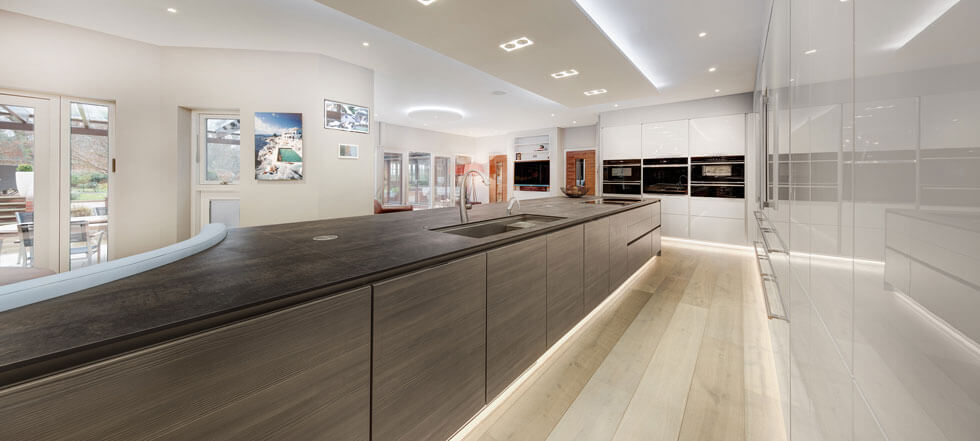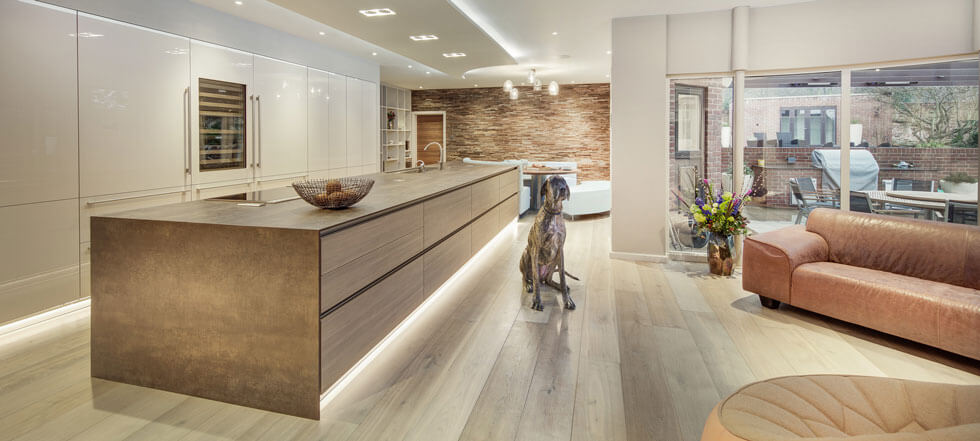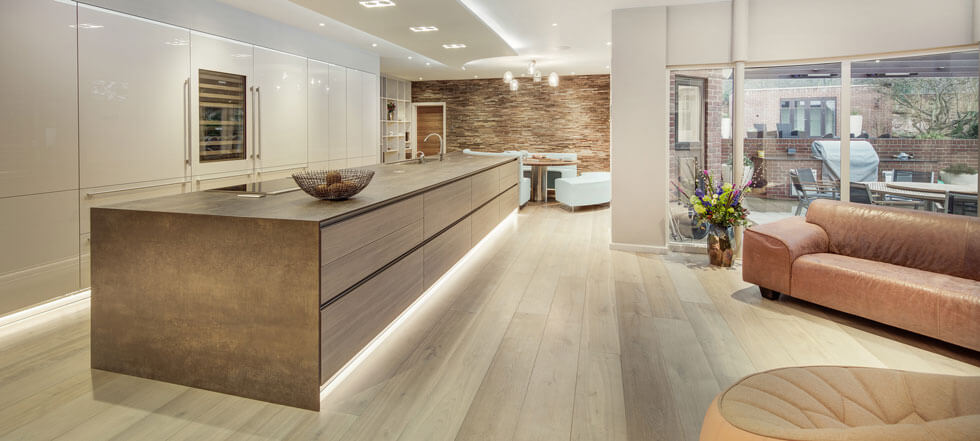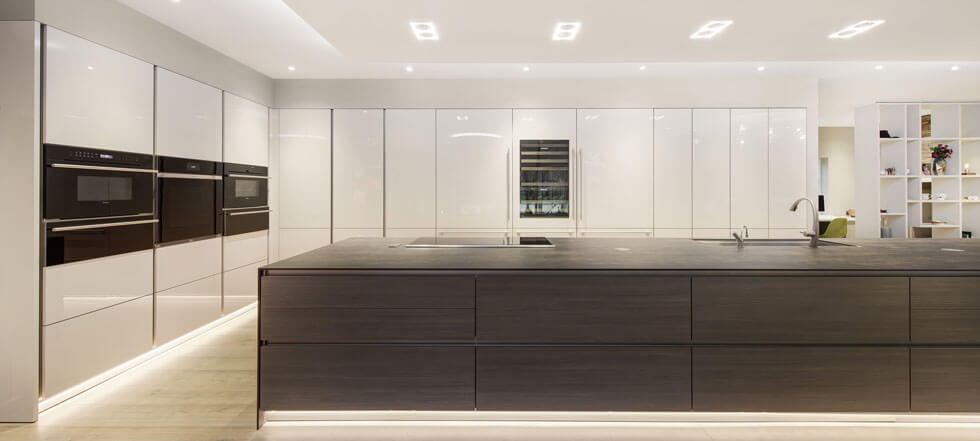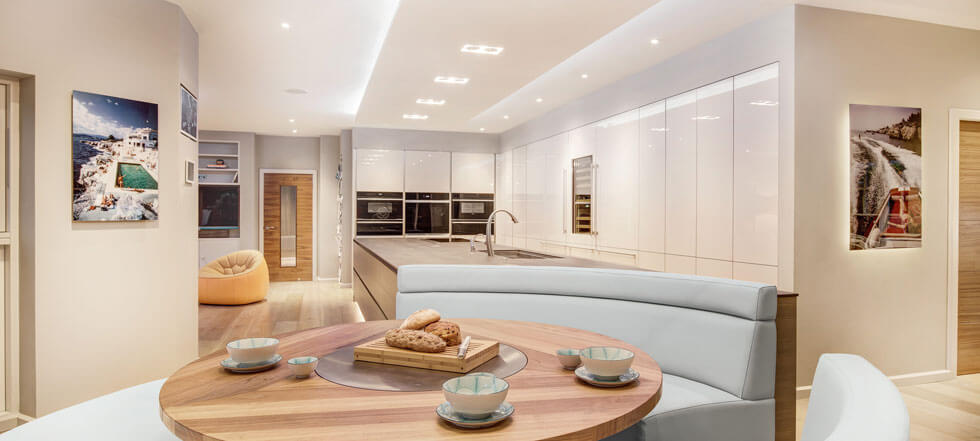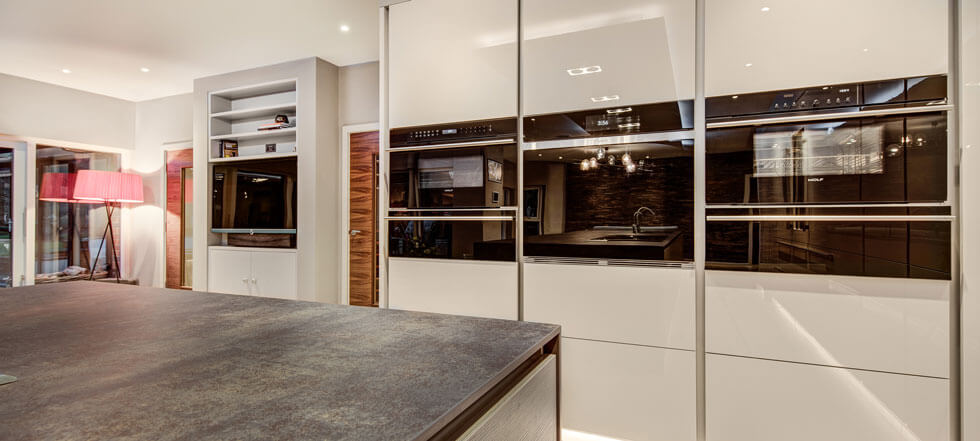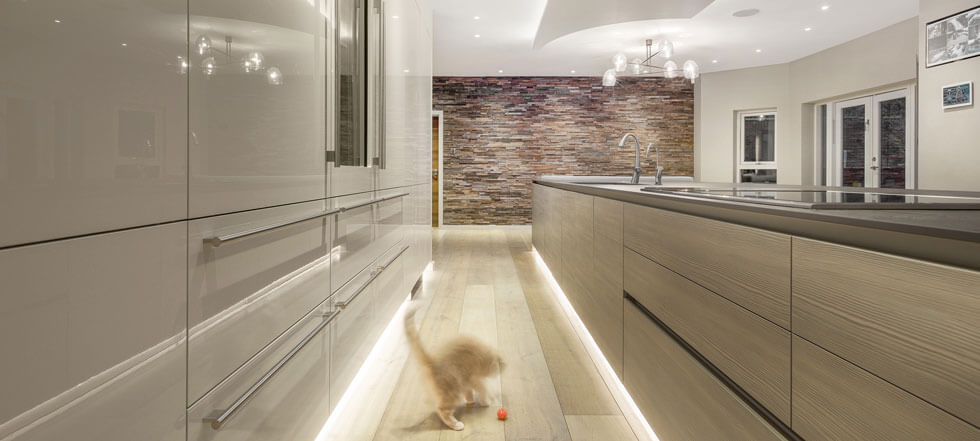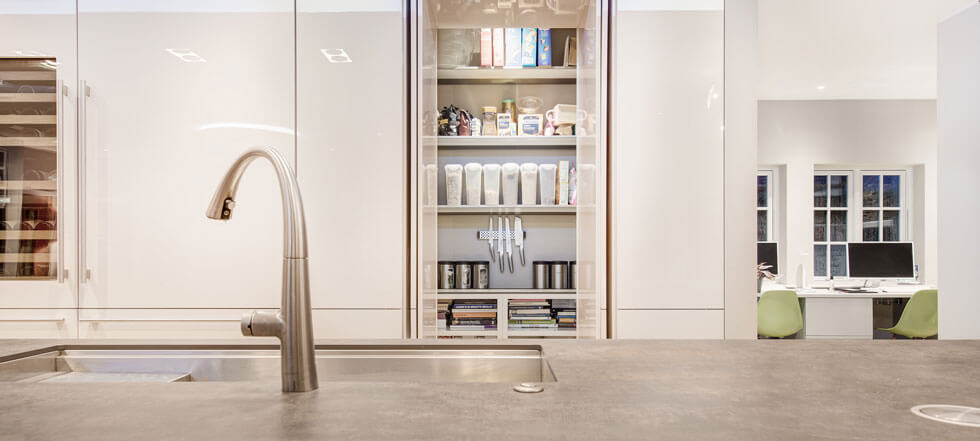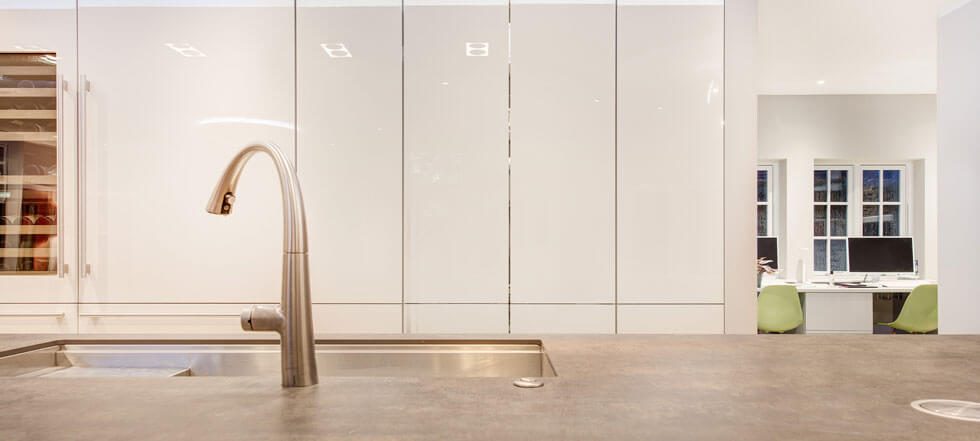 Brief
Our clients specific design objectives were for us to incorporate both aesthetics and functionality into their design. With 2 young girls and a huge Great Dane dog, materials needed to be very durable and consumables kept well out of harms way! With 90% of their eating to take place in the kitchen, careful consideration had to be given to the style, position and comfort of the seating. Preferring a modern minimalist look but with a warm and inviting feel, we were to avoid creating places which could accumulate clutter whilst avoiding a feeling of blandness. Importantly was the use of state-of-the-art technologies that would be a joy to operate and would capture the hearts and imaginations of the user.
Challenge
The challenge was to create focus and flow in what is a particularly large space which serves the combined purpose of kitchen, casual dining, study, casual lounging and the dogs sleep area.
We designed a very practical kitchen in view of the young children and of course their exceptionally large dog! Accessibility and lay-out incorporated clever storage (including a hidden pantry) that makes it easy for everyone to have a space for the things that matter to them whilst ensuring that food is protected within dog-proof zones. The kitchen defines the best use of space and to safeguard the 'cook' from the flow of traffic generated towards other areas of the room.
Outcome
The owners are now able to capitalise on the beautiful garden views as well as awareness of the corridor of traffic from other areas of the house. The selection and combination of materials used results in a warm and hospitable environment that attracts the family to spend time together in this one place rather than being a purely practical space which is often abandoned once the meal is over and each family member leaves to a more relaxed area.

The intended design of this kitchen-living space creates a flourishing environment for fun and together-ness.
If you have been inspired by this project please look at the services we can offer.