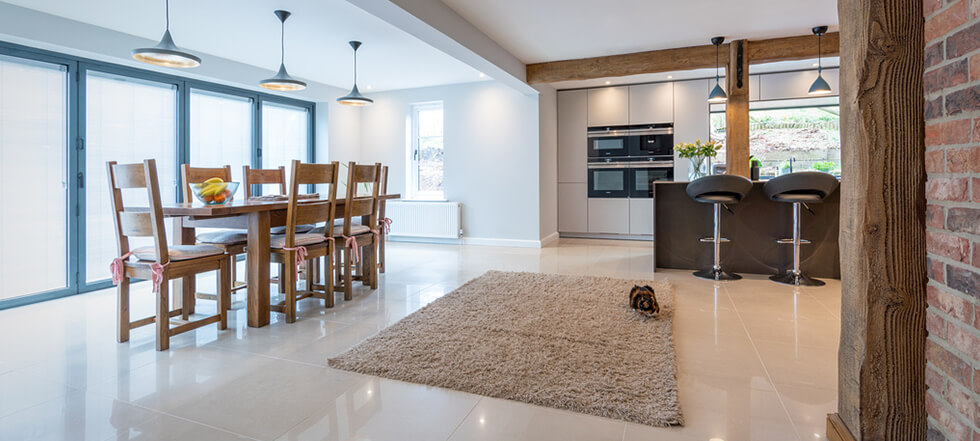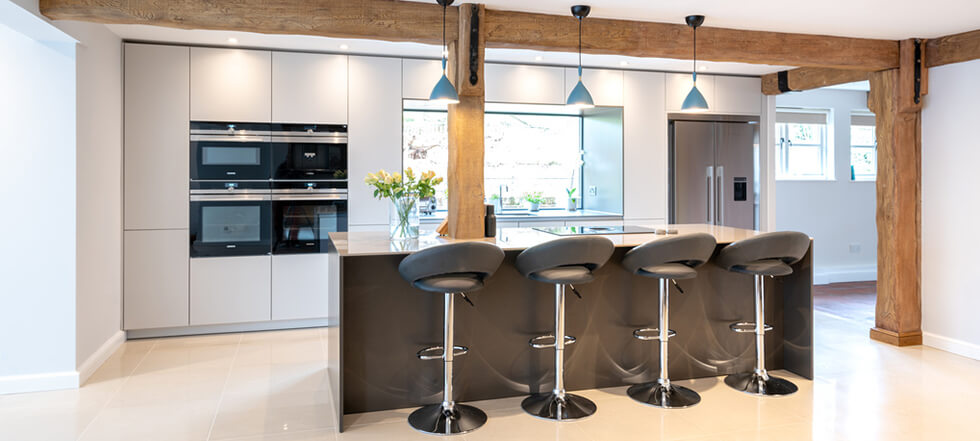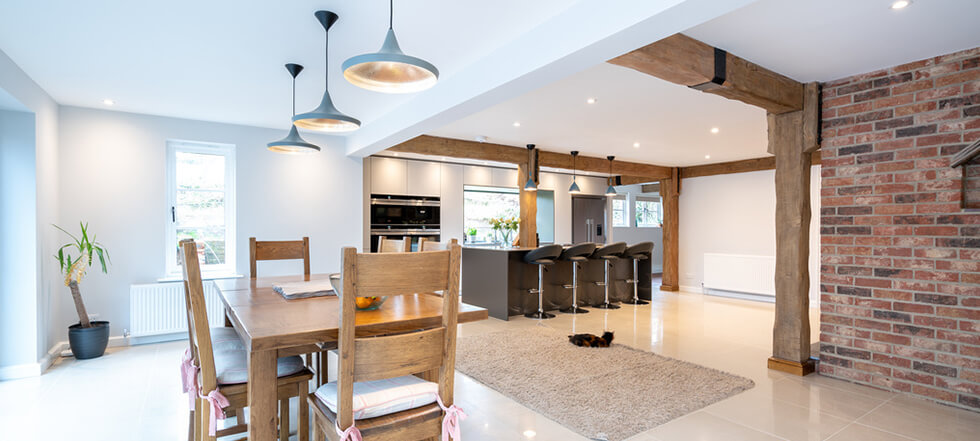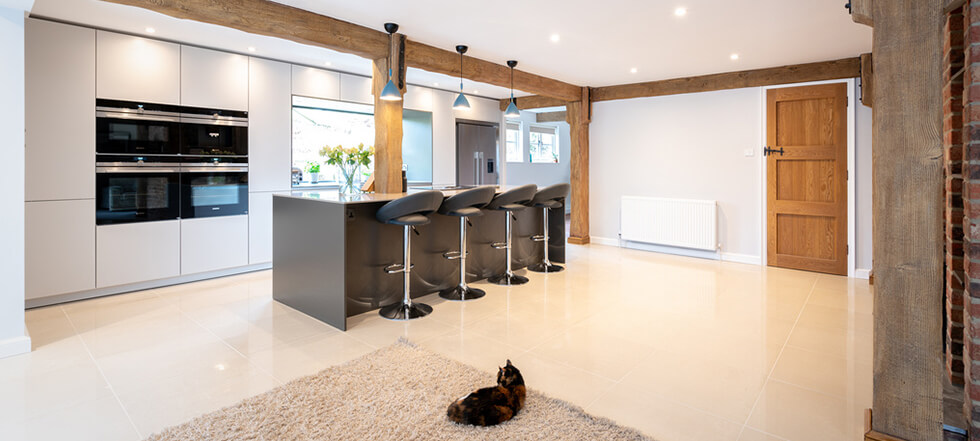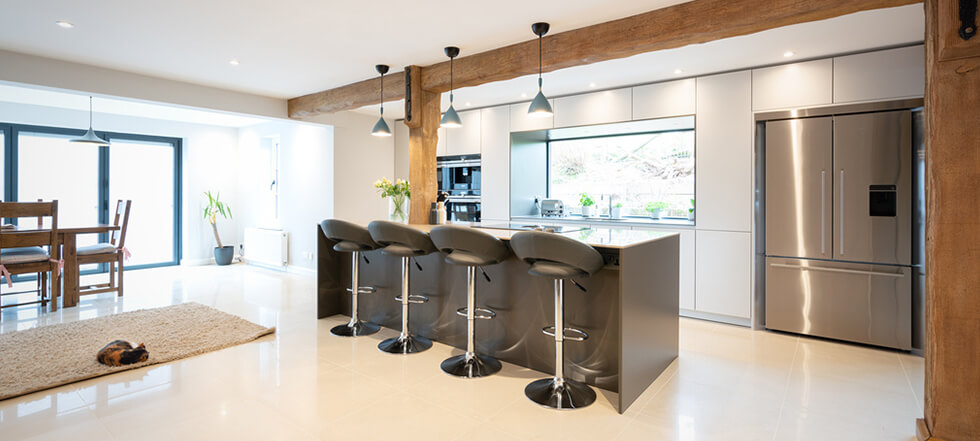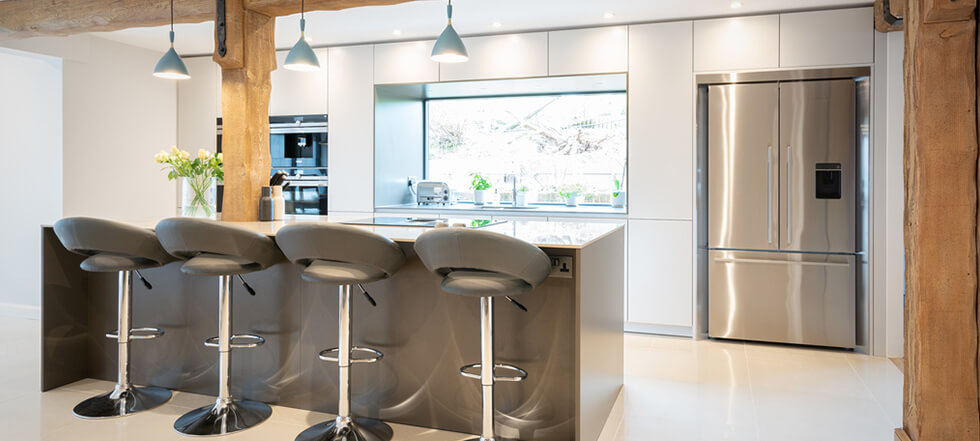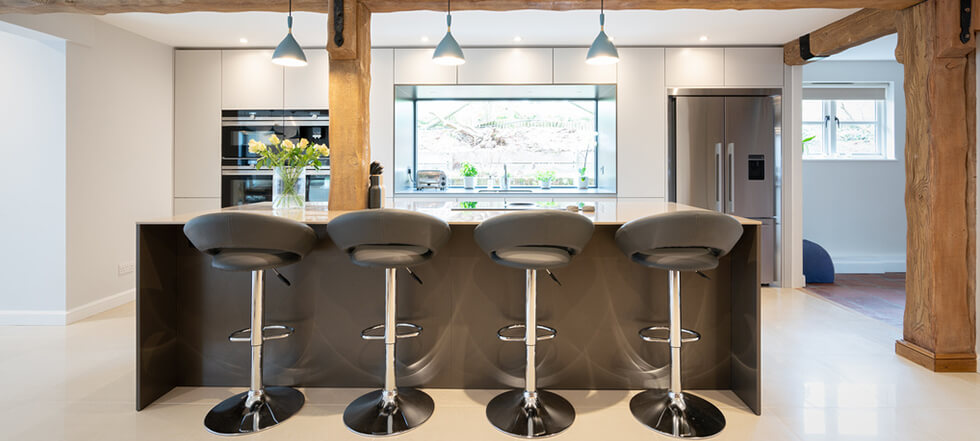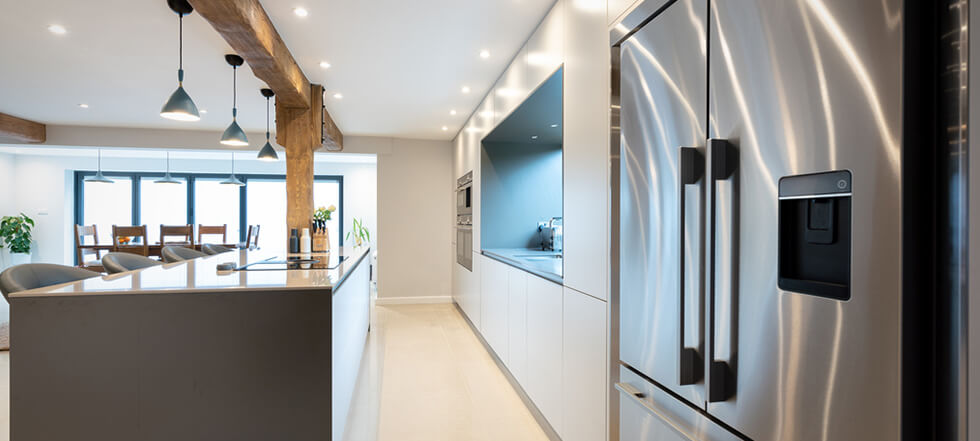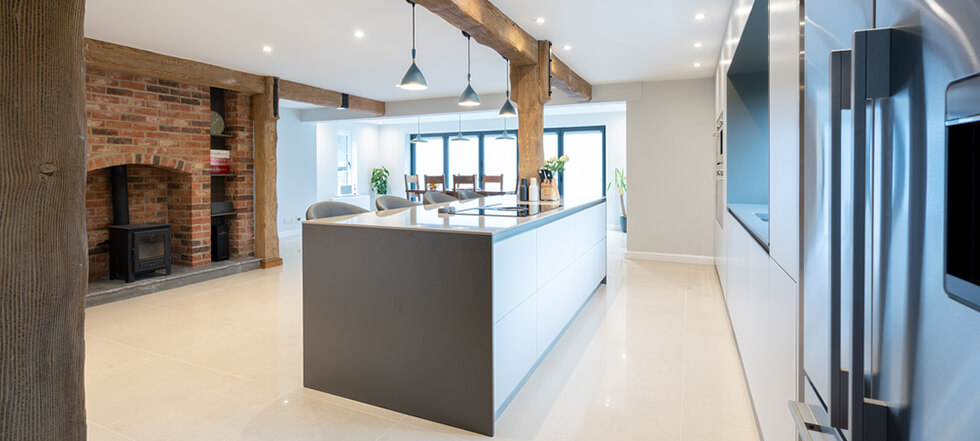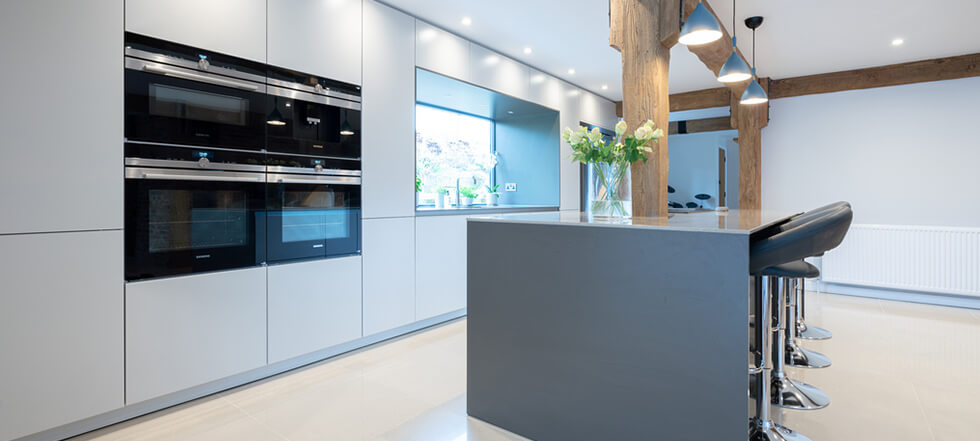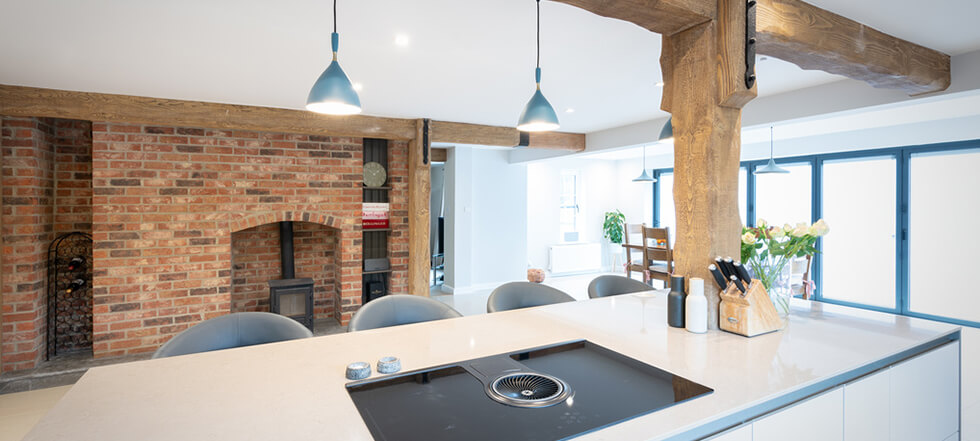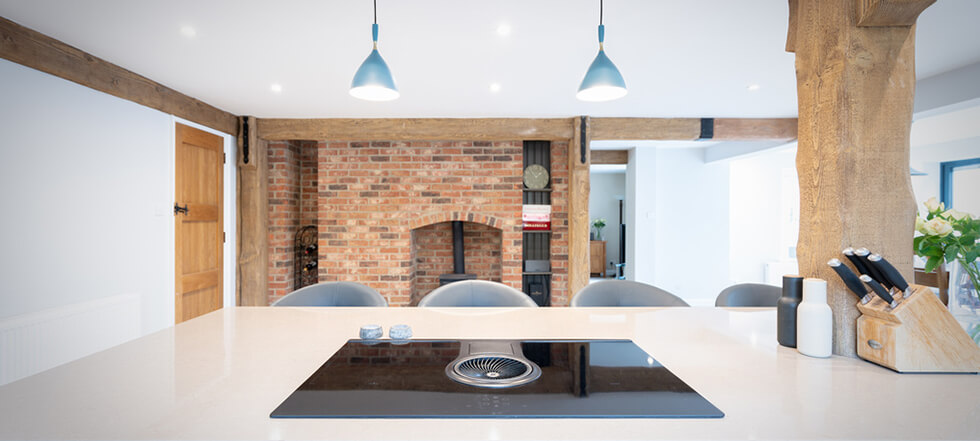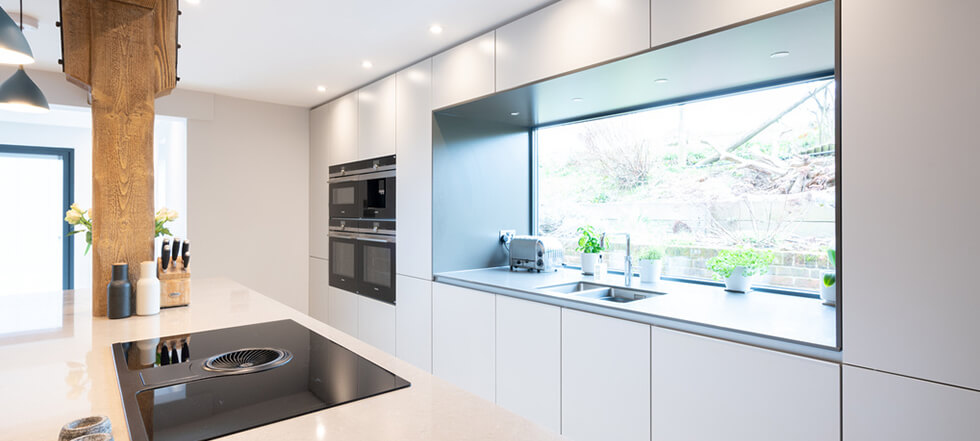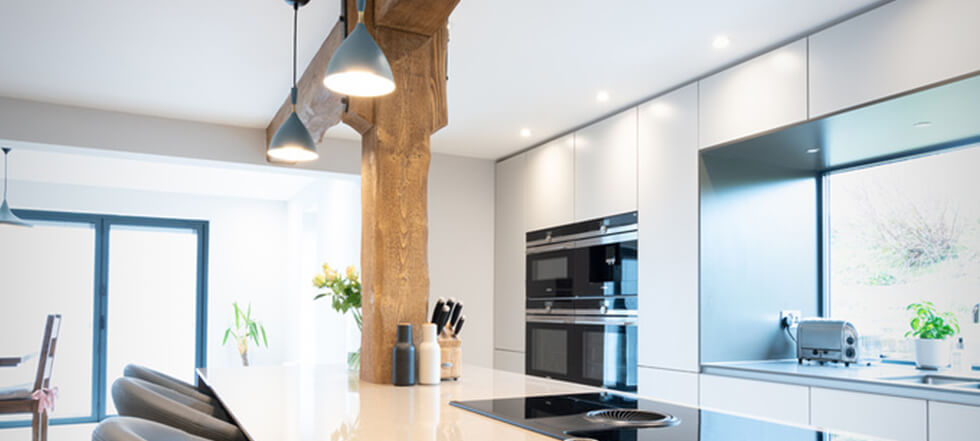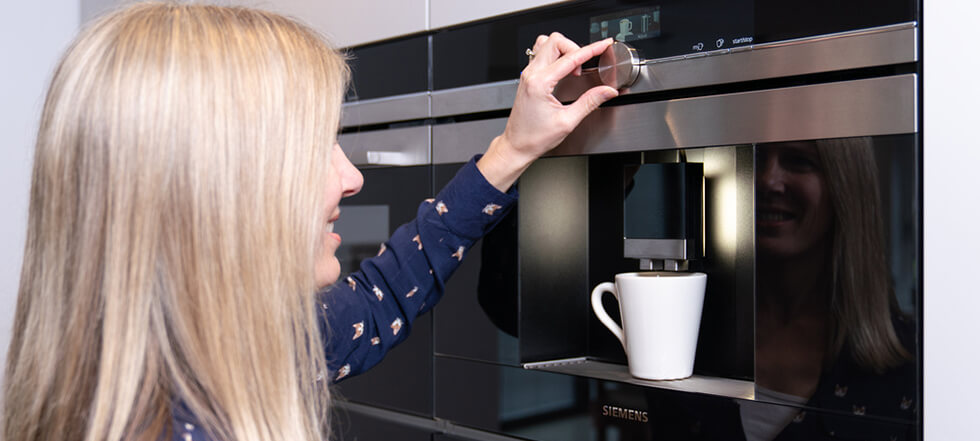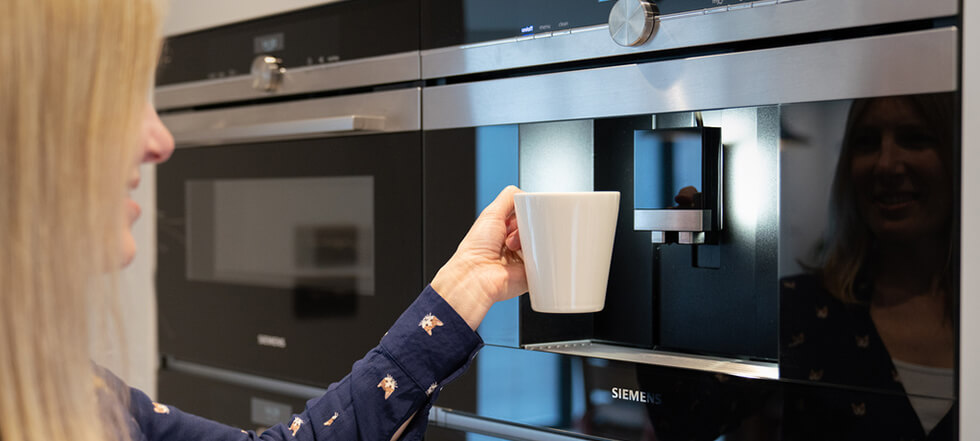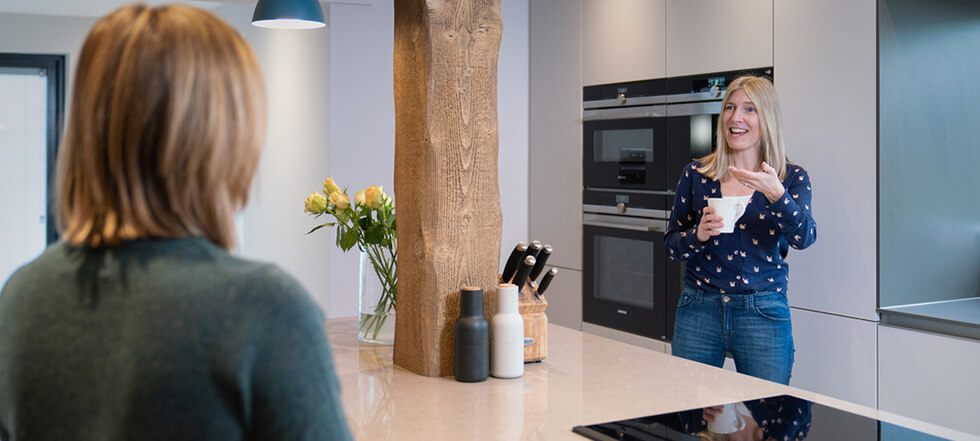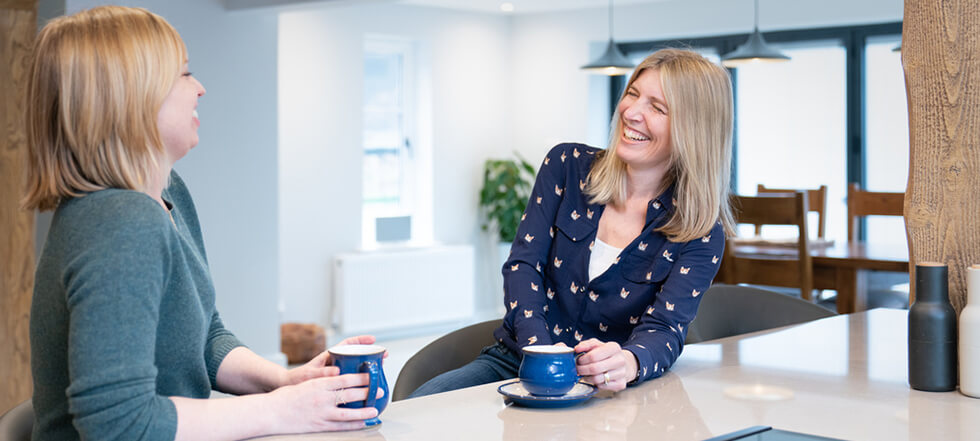 Brief
By meeting the clients at their home it was important to understand how they lived in their original space and how they wanted to live once the extension works were complete. Their original kitchen was hidden away at the back of the house so Keith suggested moving it into the centre room for it to become a much more interactive space for their young family and when entertaining guests.
Challenge
There was a floor to ceiling wooden beam in the room so to add character, Keith incorporated this into the Kitchen Island and designed the rest of the kitchen space around it. The work areas are designed so the users are free to work without getting in each others way.
Outcome
The clients love the fact the kitchen is a place that has opened up family conversations and a seamless flow between the living, dining and utility areas of the home.
Our Clients had this to say:
From the very first meeting we had with Keith, we knew that Myers Touch was the right kitchen company for us. Keith took the trouble to visit us at our home and the time to work out how we wanted to 'live' in our newly created space. This meeting then informed quite a few of our building decisions, not just for the kitchen space but for some of the other rooms. We also utilised Helena's design consultation services, which again informed a lot of our decisions. The SieMatic kitchen is absolutely stunning and our experience of Myers Touch has matched that; from the design concepts though to the kitchen installation itself. We have received numerous compliments about our new kitchen and would thoroughly recommend Keith and his team. Our new kitchen has also transformed the way we interact as a family and has created a central hub to our house – it really is at the heart of our home now.

Mrs T, Alresford