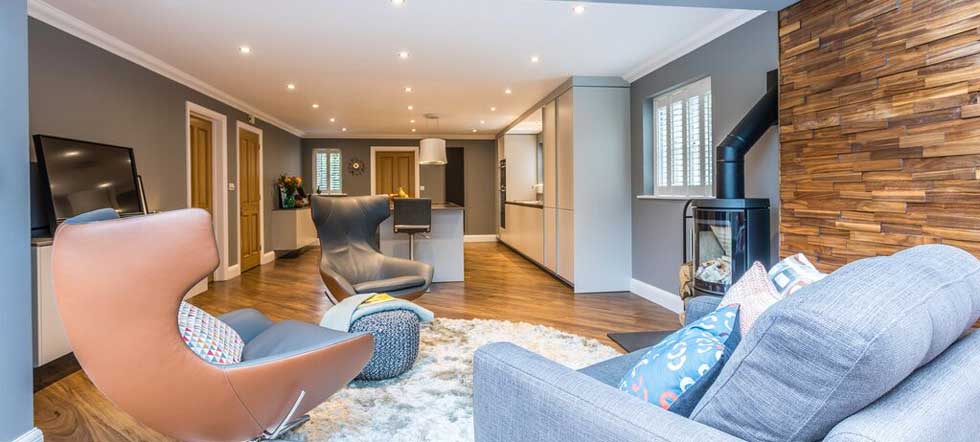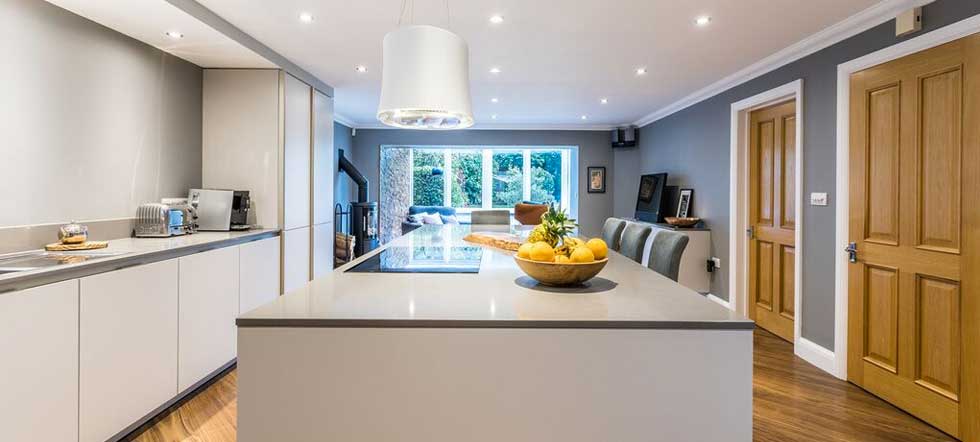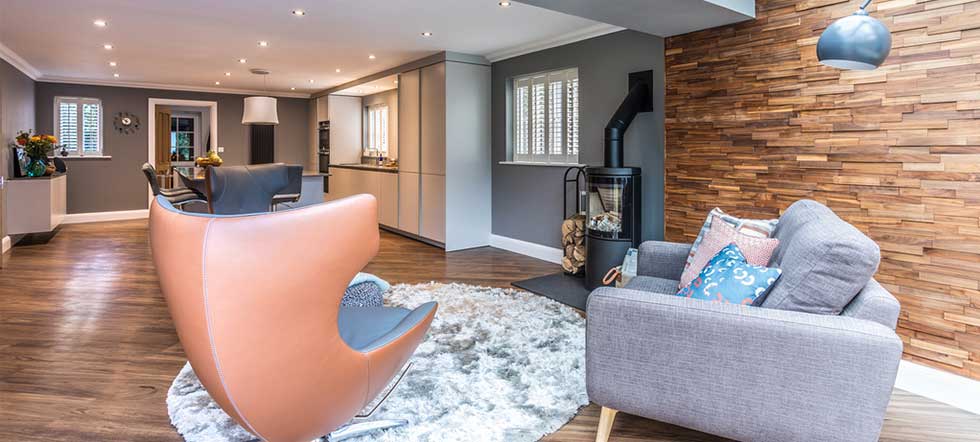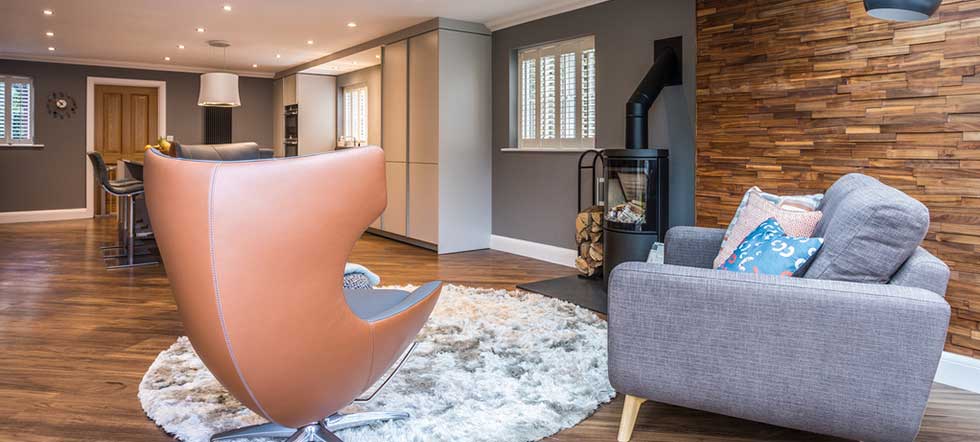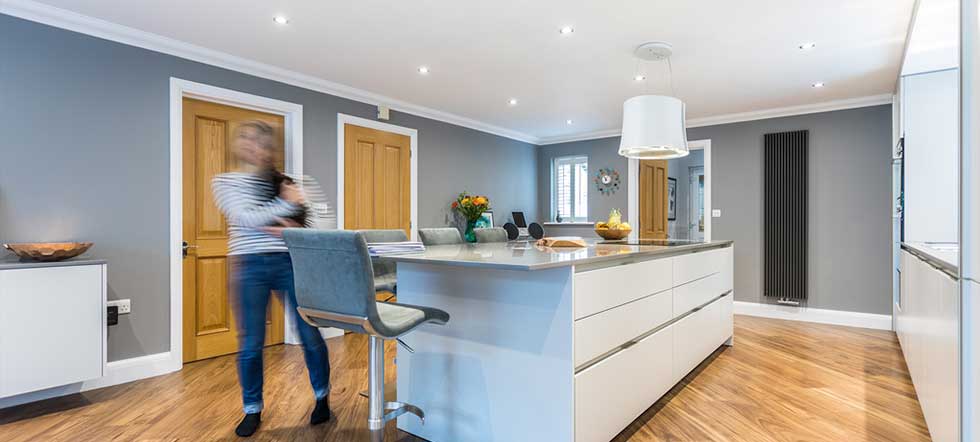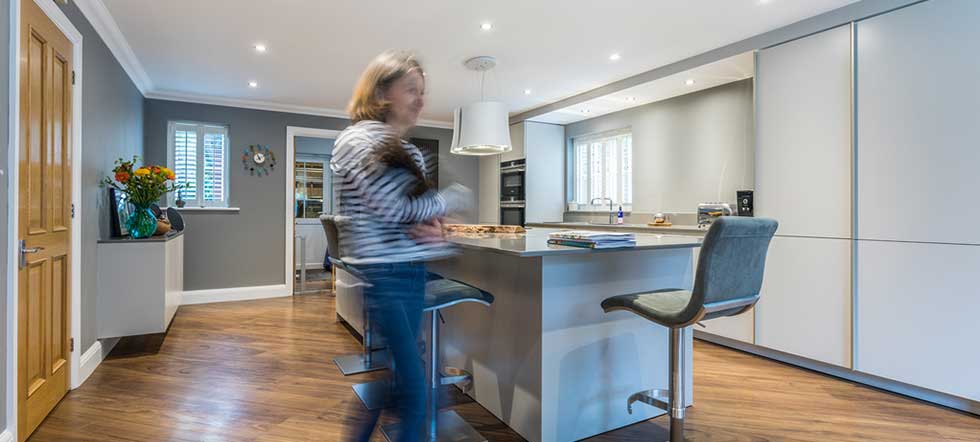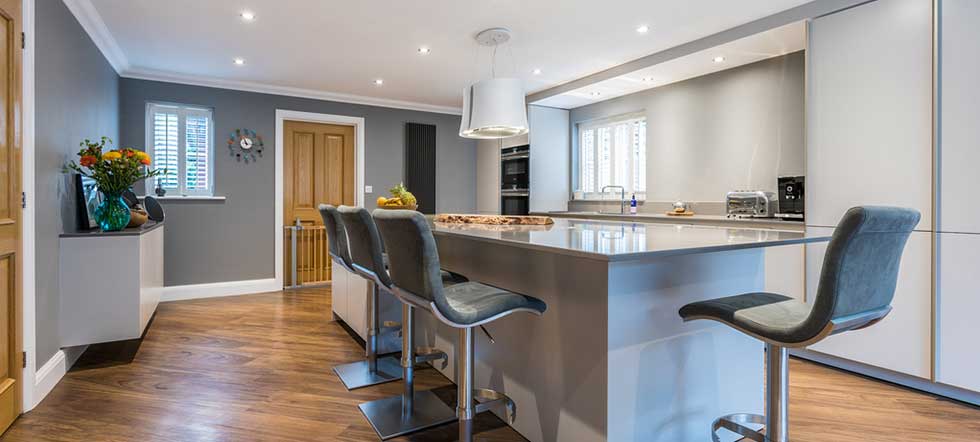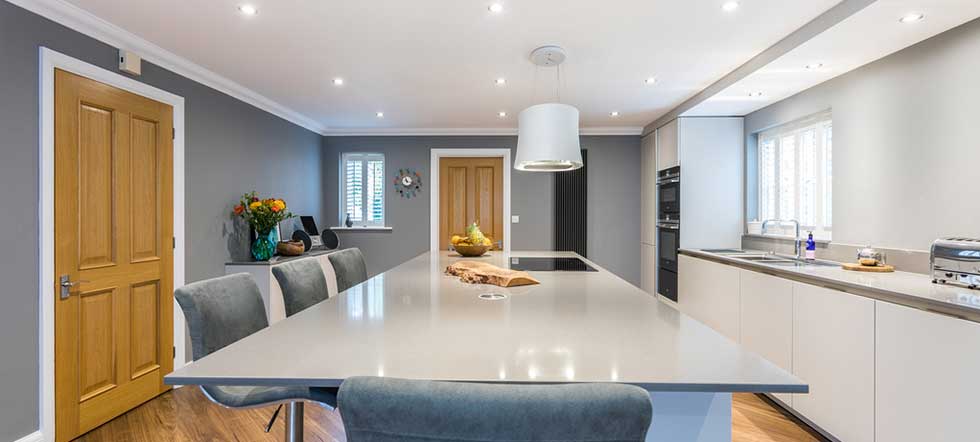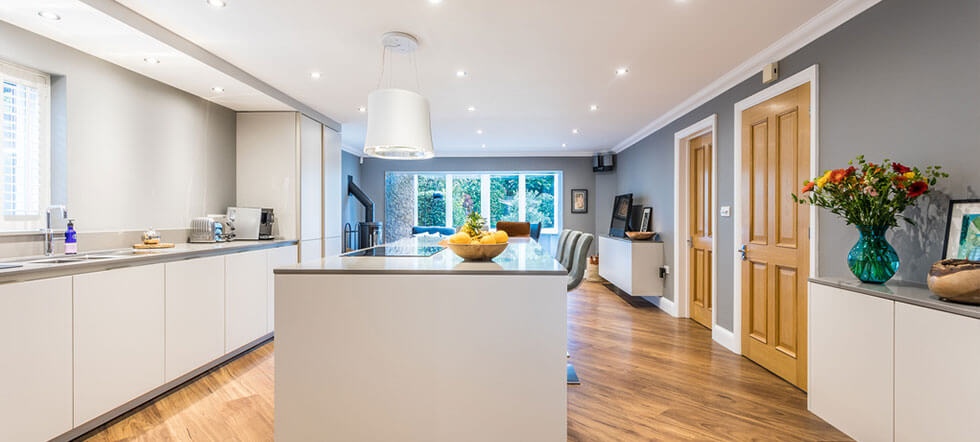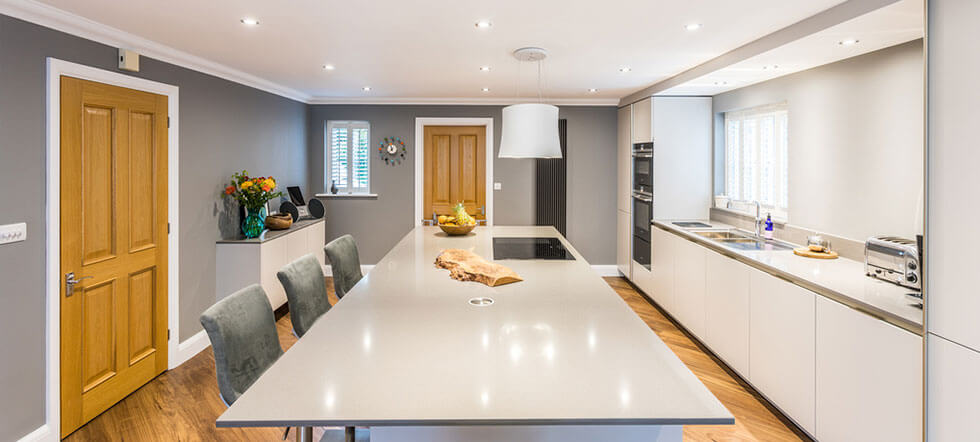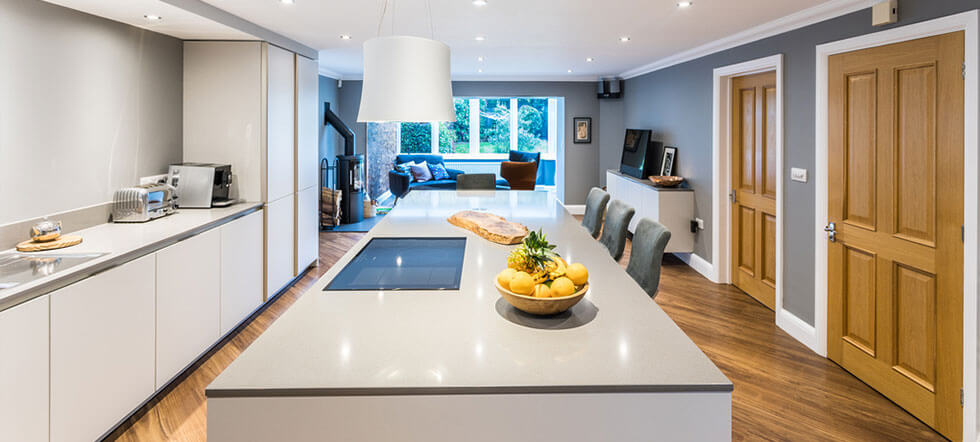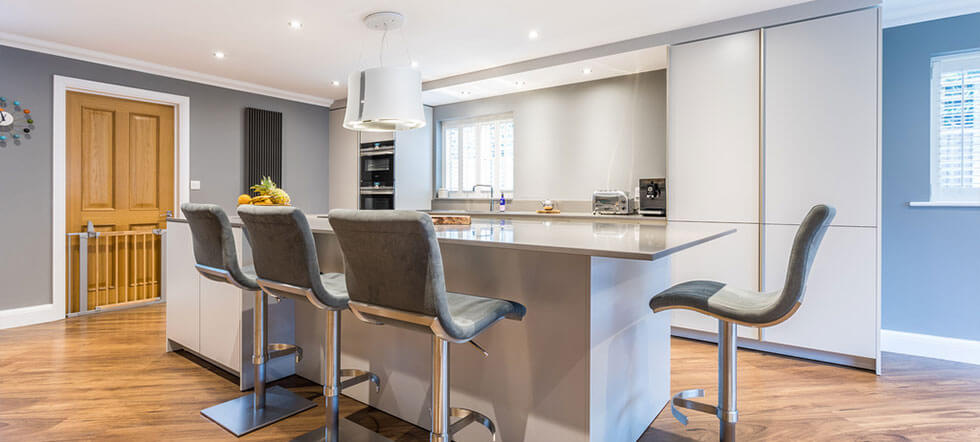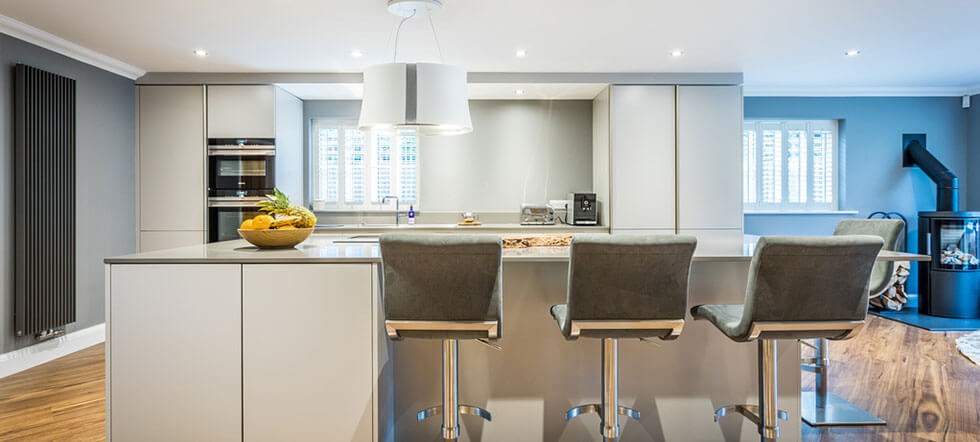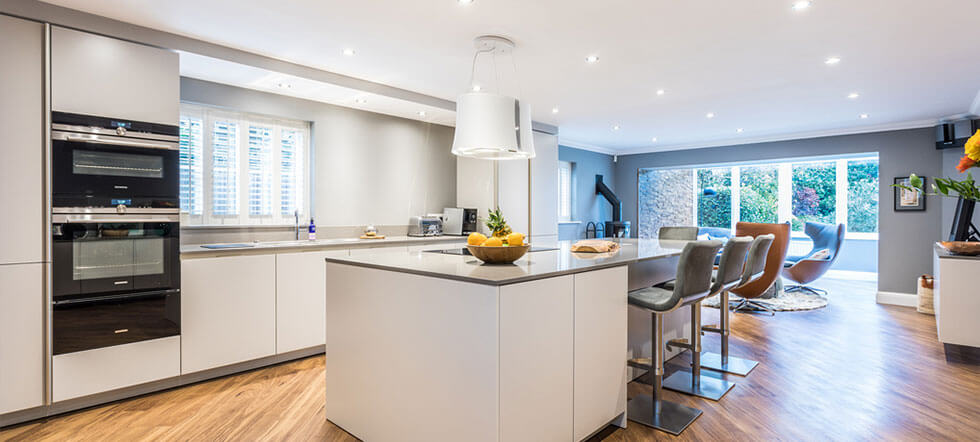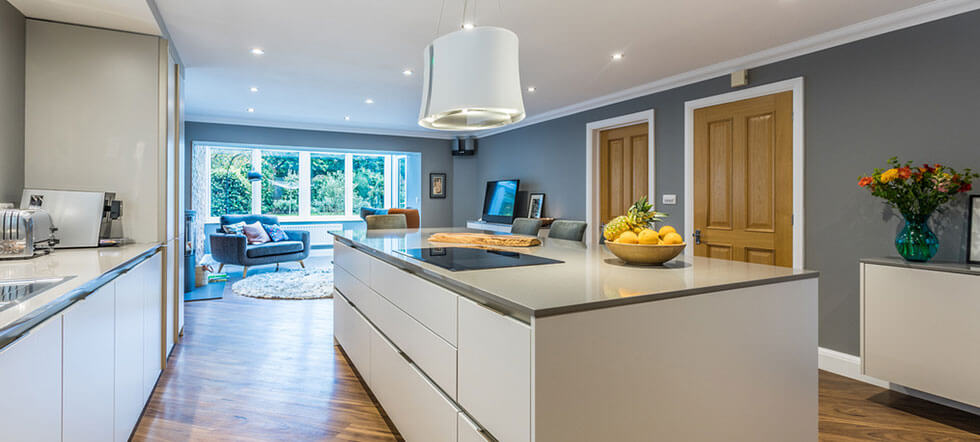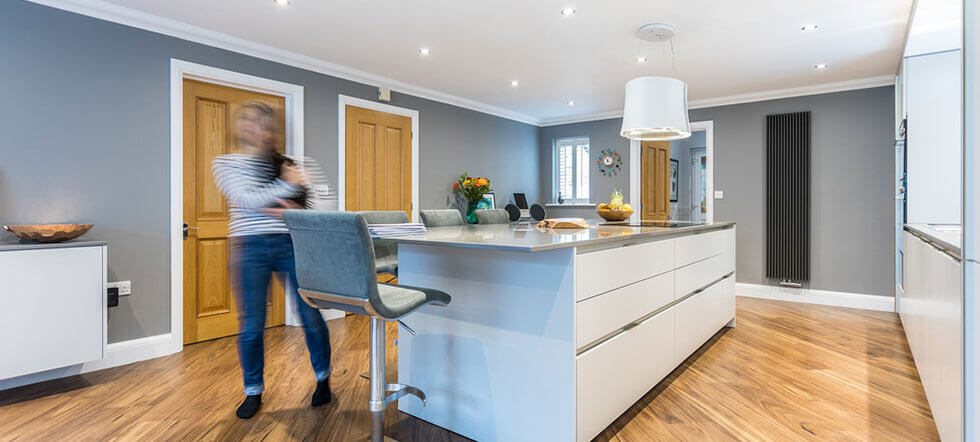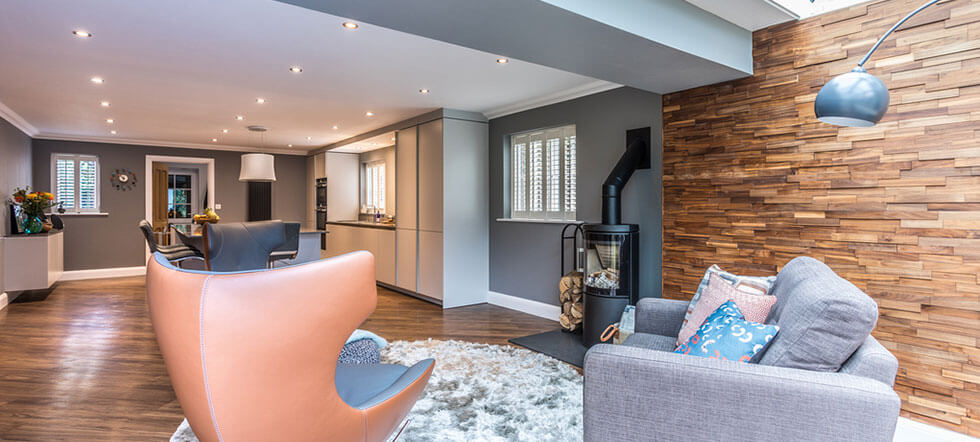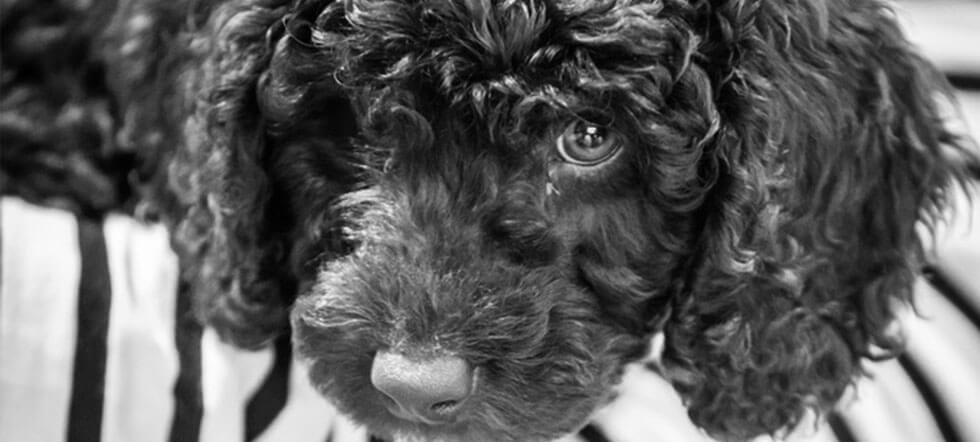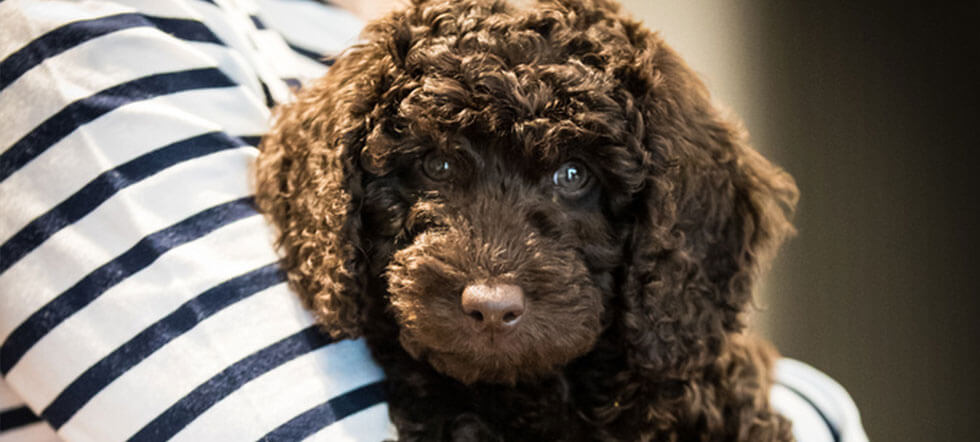 Brief
Inspired by a new season of life, this couple were not only looking to replace their tired shaker kitchen with a new and contemporary look, but also to re-consider the layout of the whole living space so that it could become a comfortable and natural gathering place. It needed to contain a quiet space, a chilling space and a place to enjoy a chat as well as having all the necessary elements of a practical kitchen.
Challenge
The original kitchen had always been an awkward one in terms of layout and practicality so for the new design we created a dominant island as a key point of gathering for guests, whist ensuring an unhindered working space for the cook. To harmonise the living space we floated slim cabinets as dressers on the opposite side of the kitchen, becoming useful zones for the paperwork and TV. Since the room is long and includes a snug space and a small conservatory we laid the flooring at a 45 degree angle to create a sense of width and space as you enter the room.
Outcome
When I first called the clients after the kitchen had been completed all I heard on the phone was a resounding 'Wow'!
As part of the design process I had made recommendations regarding colours and finishes that had pushed the boat out for this couple but they were willing to trust the outcome and are now delighted with the complete change of look and feel.
If you have been inspired by this project please look at the services we can offer.
Our Clients had this to say:
The whole process with The Myers Touch was fascinating and expertly handled by the team, from the initial meeting to discuss how we used the kitchen, to the detailed design stage, and finally the kitchen build itself. The level of engagement, the advice given (which was invaluable given the plethora of choices) and the quality of the workmanship throughout were superb. Clearly there are many components when actually building the kitchen, from the careful removal of the old one so that we could sell it, new flooring, plumbing, electrics, units, worktops and decorating, and these were all managed so professionally and painlessly. The eye for detail and care of the teams involved was refreshing, and we felt we were in good hands at all times. The collaborative approach to the design has resulted in a kitchen and utility room we absolutely love. We are delighted that we chose The Myers Touch."

Mrs G, Midhurst' Mrs G Midhurst