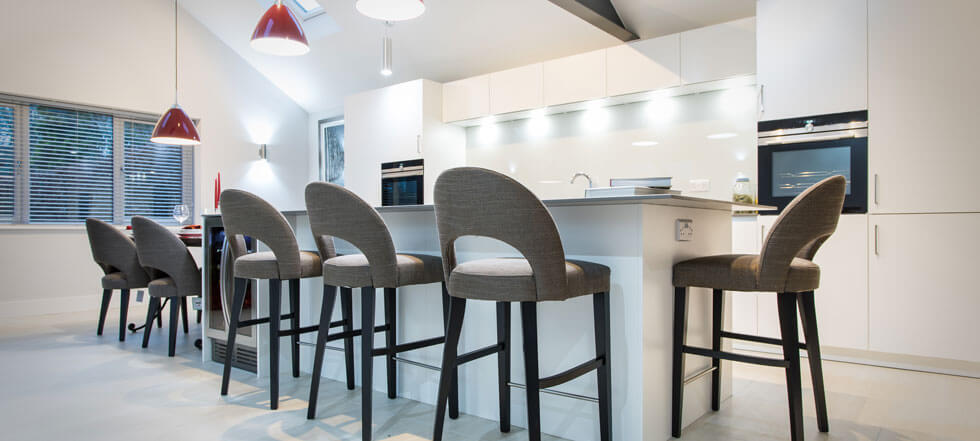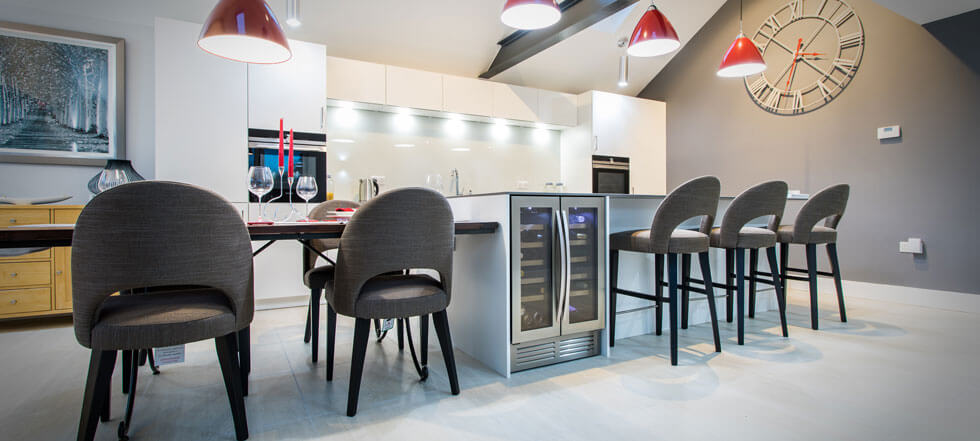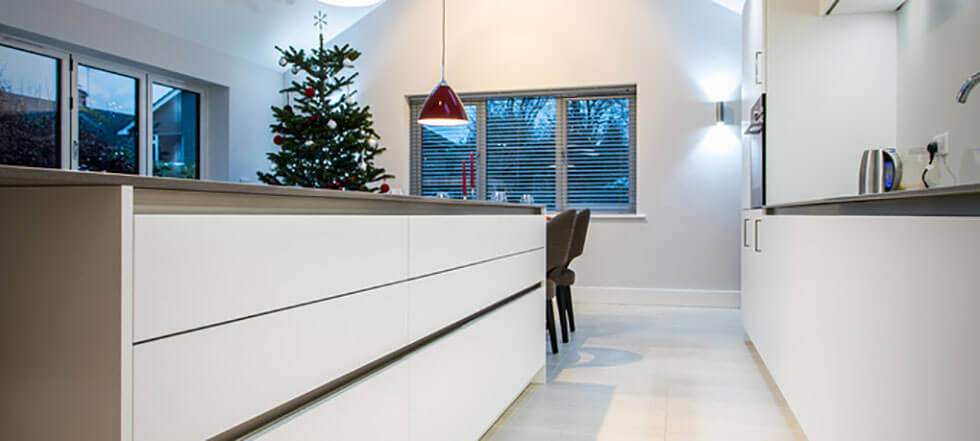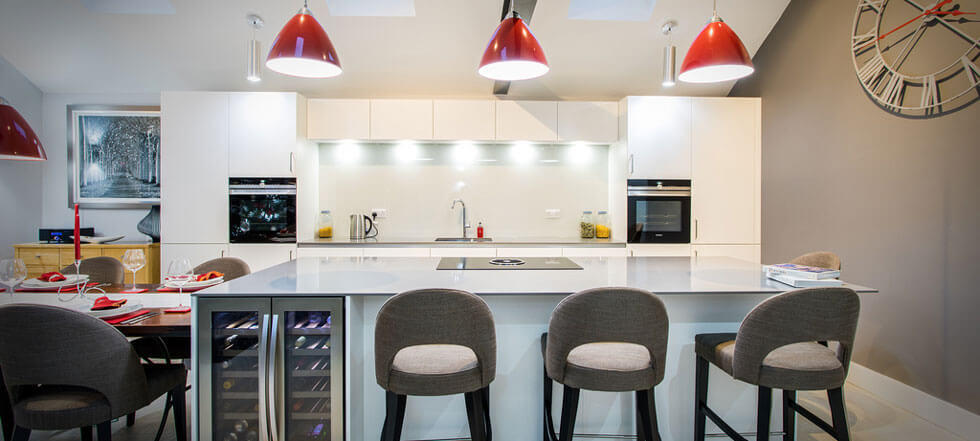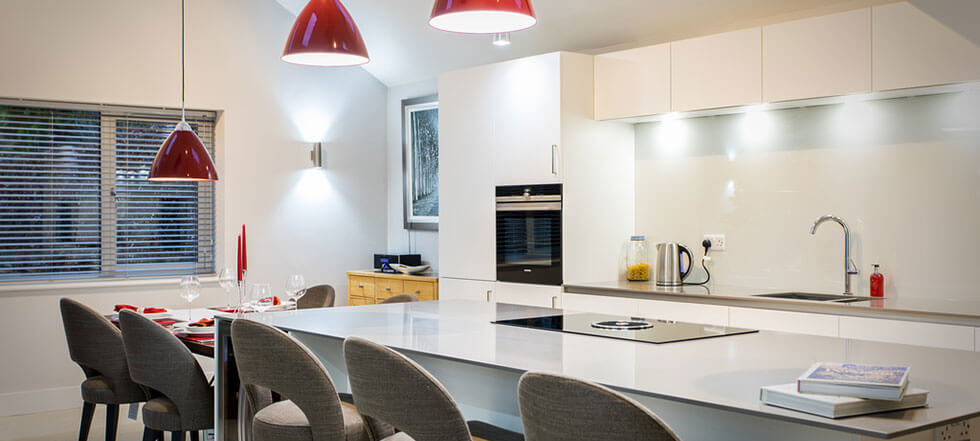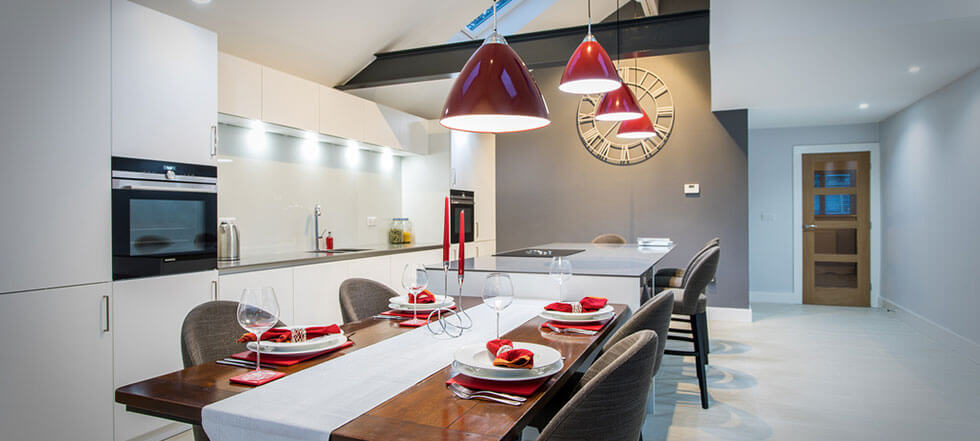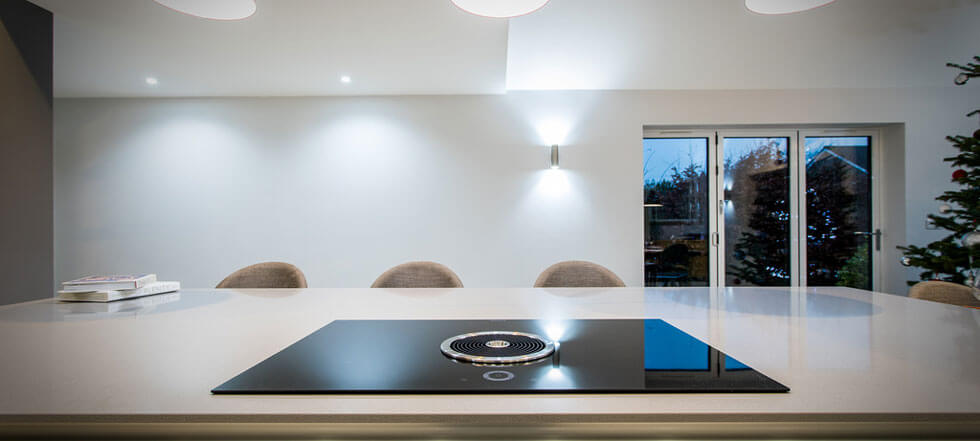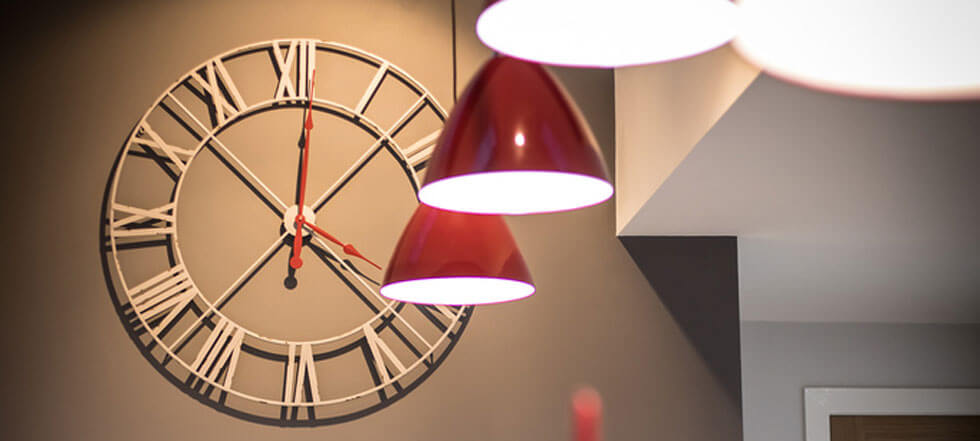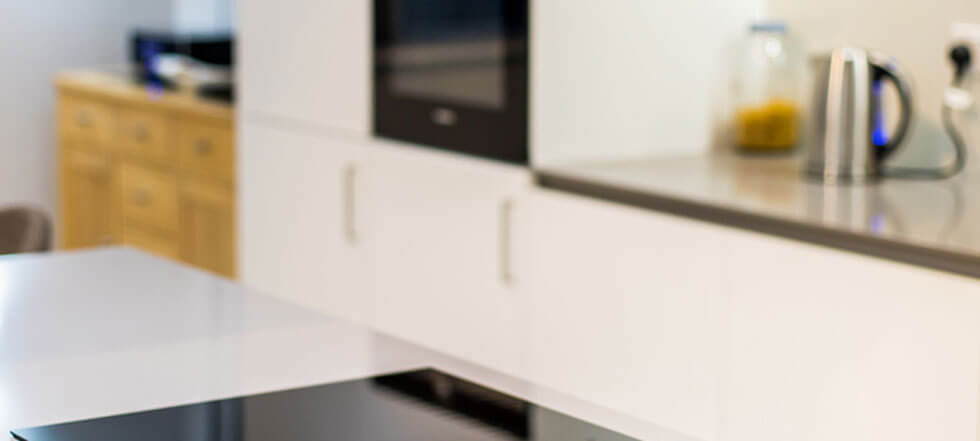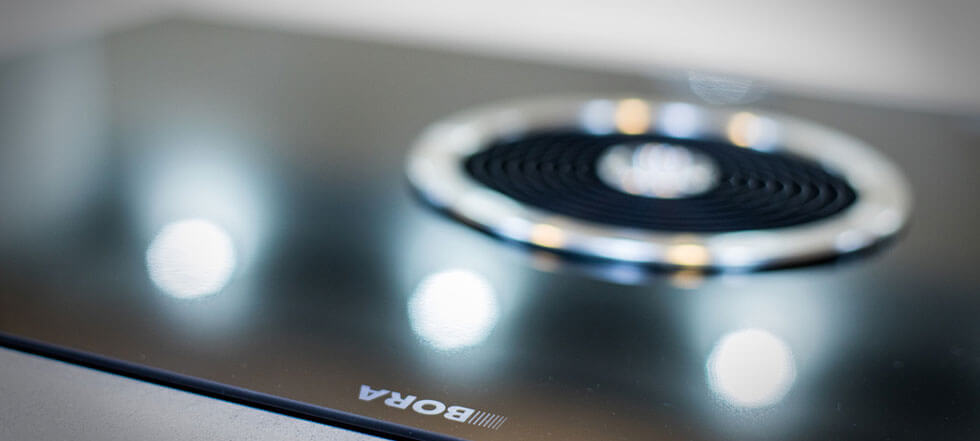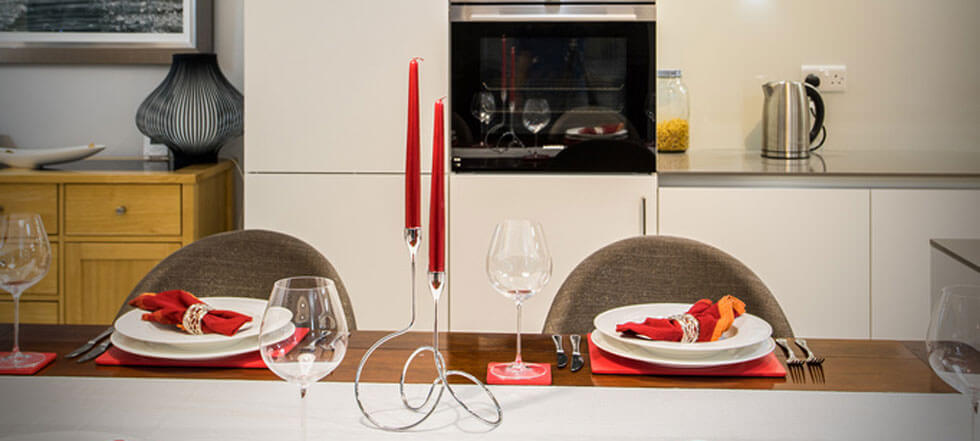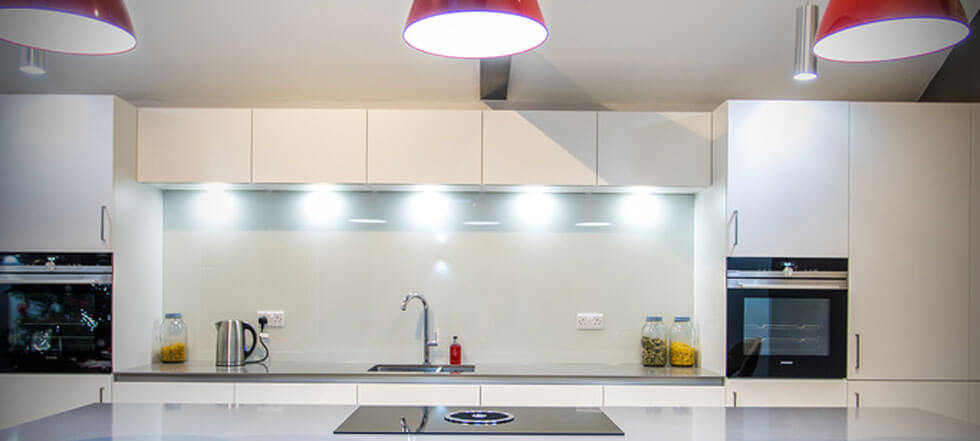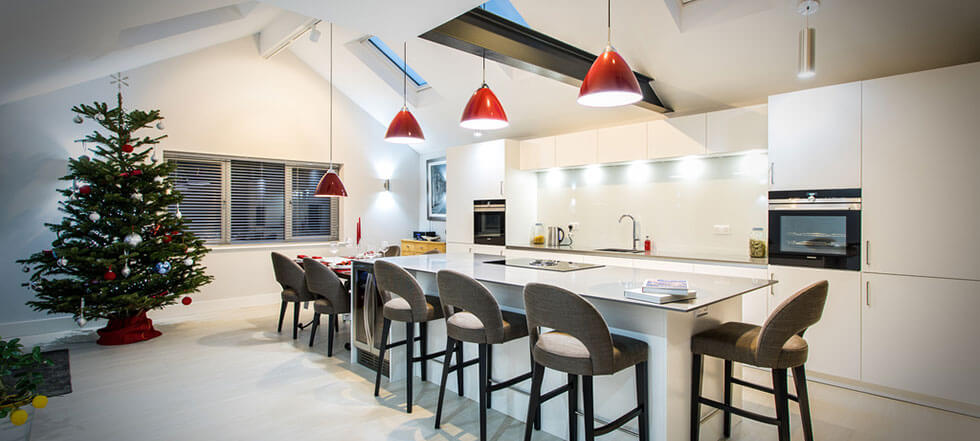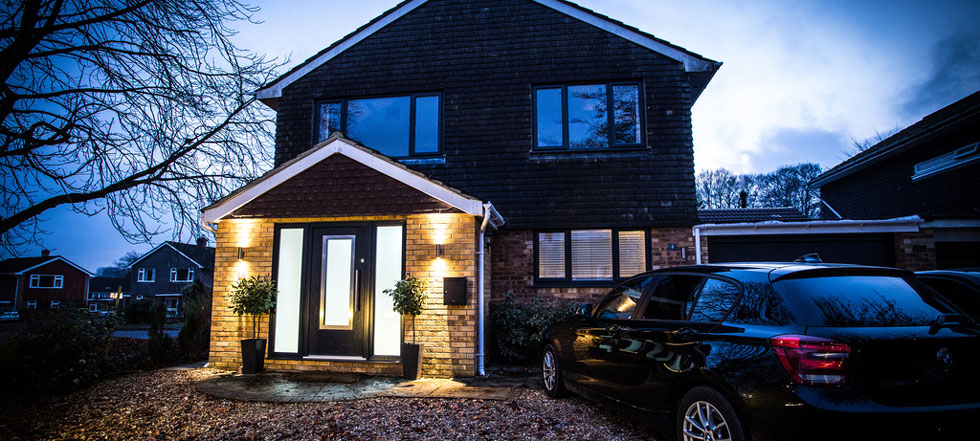 Brief
Adam and Ann came looking for a design which would enable them to make the most of their newly-designed kitchen extension. With a passion for entertaining they were keen to create a large open space which would allow for the flow of people and the inclusion of a dining area. The original design prepared by their architect included a support pole in the centre of the extension. Though this provided a cheaper build option Keith was able to show the value of a structural re-calculation to remove the support and use a larger steel.
Challenge
The kitchen comprises white handle-less cabinetry from Bauformat for a light and uncluttered effect. Plenty of workspace has been provided to allow for food preparation and serving up and the simple island arrangement allows for easy circulation of both the user and guests. Perhaps the pride and joy is a state-of-art Bora hob which includes extraction ducted under floor and keeps this beautiful space free of unwanted cooking smells and grease.
Outcome
The effect of removing the proposed pole was dramatic, enabling the freeing of this space for a superb run of cabinets with a central island for cooking and a large breakfast bar area for conversing with guests. The dining table sits neatly against one end of the island, bringing guests right into the kitchen conversation whilst the clients own sideboard rests in its own space offering a homely and considered atmosphere.
If you have been inspired by this project please look at the services we can offer.
Our Clients had this to say:
We engaged Keith to design and install a kitchen in a newly built extension. From concept design to installation the service has been faultless. We are delighted with the new space and wouldn't change a thing.

Ms W, Winchester