Winnie O'Brien
Meet & Greet / Security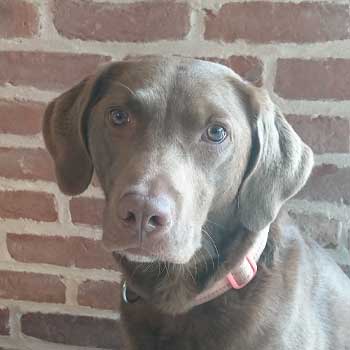 Winnie works for us part time and takes her role very seriously.
If you are lucky enough to visit us when she is here, her security instincts will kick in first so she may welcome you with a little bark but, immediately following this her hostess skills take over and she will give you a warm waggy welcome especially if there is one of our Doggie treats in it for her!
In her spare time, she loves exercising and socialising with her friends.